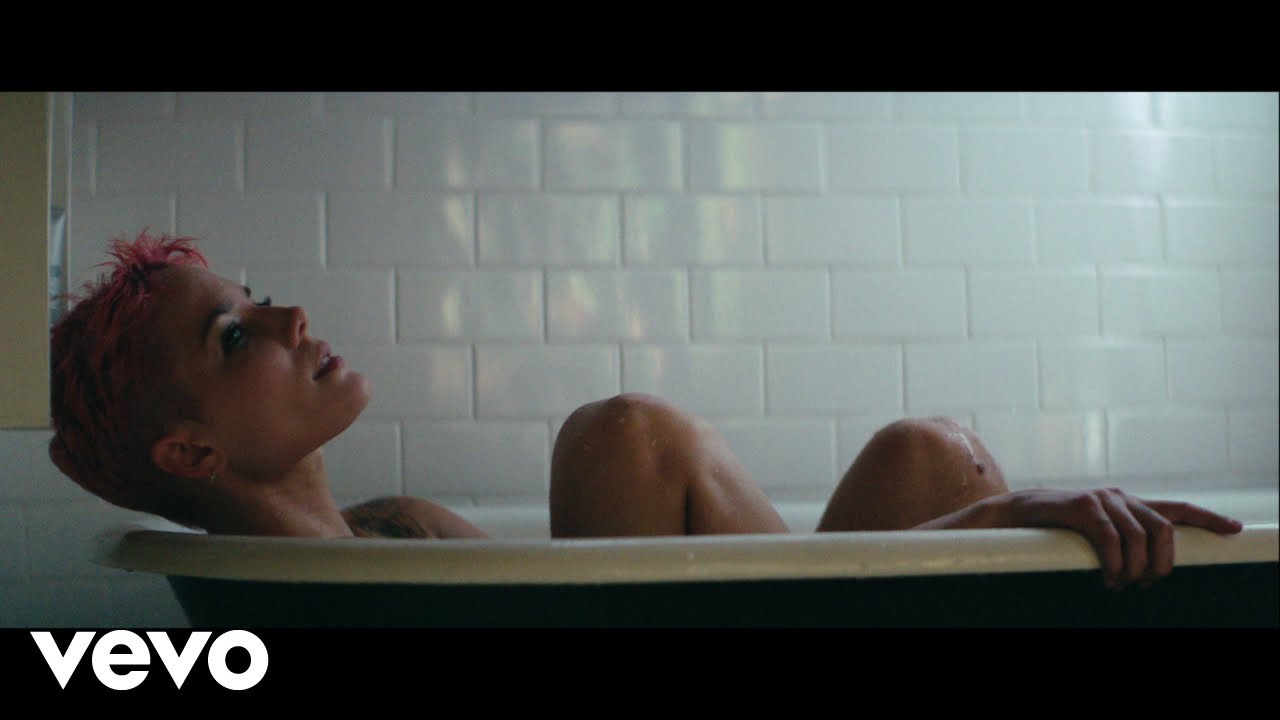 YouTube
24-year-old singer/songwriter, Ashley Nicolette Frangipane, better known by her stage name, Halsey, has become one of the most prominent figures on in today's pop music scene. But prior to becoming one of the music industry's most revered personalities, Halsey once was a member of the homeless community, failed to commit suicide, was admitted to a psychiatric hospital, and still suffers from bipolar disorder to this very day. 
Despite her troubled past, Halsey has been able to rise to prominence by posting her music to social media platforms like YouTube and mainly Tumblr. Since then, Halsey has released a total of two-full length musical offerings in Badlands (2015) and Hopeless Fountain Kingdom (2017), both of which were reached commercial success.
Now, after wiping out her social media accounts and blacking out her profile pictures many of her followers and music enthusiasts believe, Halsey has a new project dropping in the near future. But that probably won't take place before her two-night residency at the notorious New York venue, Webster Hall next week. Check out the two-night residency dates where Halsey will be performing both of her critically-acclaimed albums below:
May 8 – New York, NY – Webster Hall (Tickets) Badlands
May 9 – New York, NY – Webster Hall (Tickets) Hopeless Fountain Kingdom   
For those of you unable to attend Halsey's two-night residency at Webster Hall, the "Bad At Love" singer will also be making appearances at the 93.3 SUMMER KICK OFF TOUR 2019 in San Diego, California on May 31 (Tickets), as well as the iHeartRadio KIIS FM Wango Tango in Carson, California on June 1 (Tickets). 
Check out the visuals to one of Halsey's most successful singles in "Without Me" in the video provided above. Stick with AXS for tickets to the hottest entertainers in concert, live shows, sporting events, festivals and more.
May 2, 2019