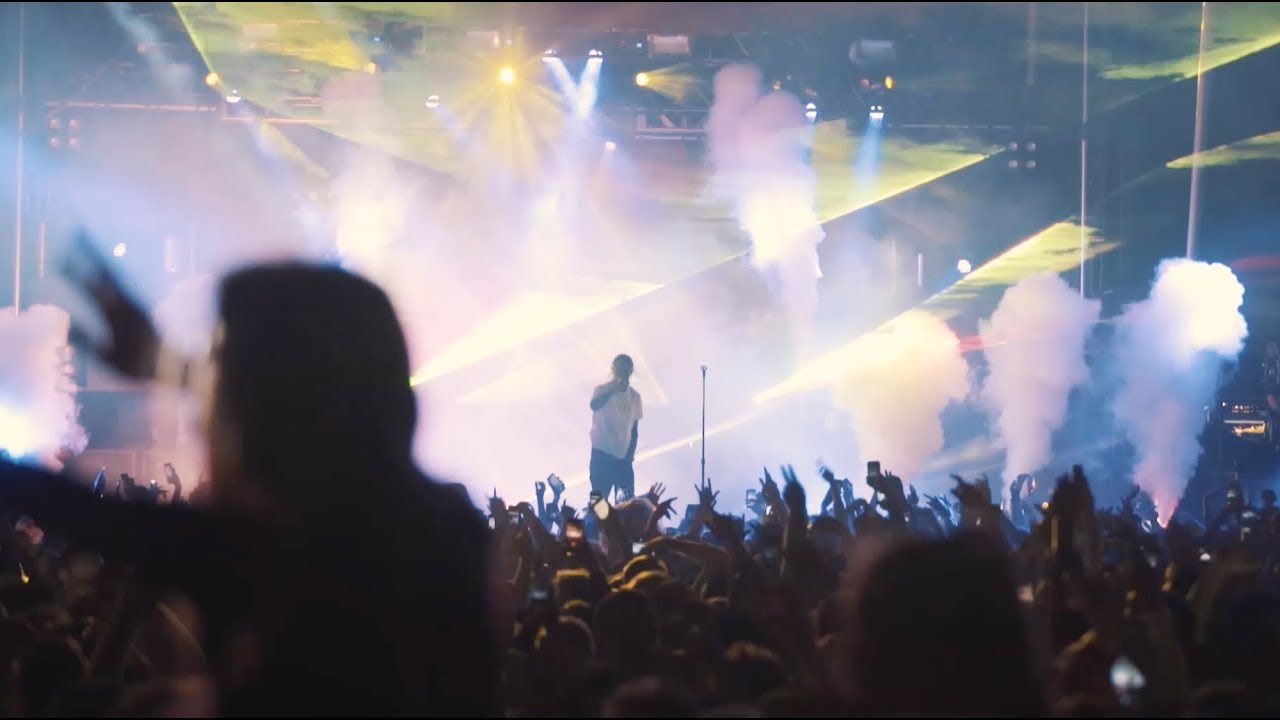 Prime Social Group/YouTube
Breakaway Music Festival will return to Columbus, Ohio and Grand Rapids, Michigan this summer, and will feature a lineup of artists fronted by Odesza, Khalid, Halsey and Migos for the multi-city, multi-day events. The festival's producers had announced the initial lineup for the 2018 Grand Rapids event earlier this month, which will take place over two days at Belknap Park on Aug. 24-25. In addition to headlining sets from Odesza on Friday and Khalid on Saturday, attendees in Michigan will be treated to performances from Borgeous, Flosstradamus, Jaden Smith and Kayzo, just to name a few.
The newly expanded Breakaway Music Festival Columbus will take place at the Ohio city's Mapfre Stadium over three days this year on Aug. 24-26. The hip-hop and electronic music-friendly lineup was announced on Friday, and includes Halsey, Odesza and Migos as headliners, with Kaskade, Khalid, Chris Lake, Flatbush Zombies, Gryffin, Jai Wolf, Jaden Smith and more all set to perform throughout the weekend. Prime Social Group, the organization behind the quickly growing festival, also announced recently that Breakaway would be expanding to Charlotte, North Carolina on Aug. 24-25 and Nashville, Tennessee on Oct. 5-6 in 2018. The lineups for the two newly-added Breakaway cities have not been revealed as of Monday morning, although Breakaway Music Festival Dallas took place last month on April 7, and featured performances from artists including Lil Dicky and Whethan.
Migos were in the California Bay Area over the weekend as the scheduled headliners for Oakland's Blurry Vision Fest on Sunday night. Their upcoming appearance at Breakaway Music Festival Columbus will fit perfectly into their newly added North American tour with Drake, which was announced early Monday morning.
Fans can visit Breakaway Music Festival's official website for ticketing, lineup and more general information for each of their national locations in 2018.