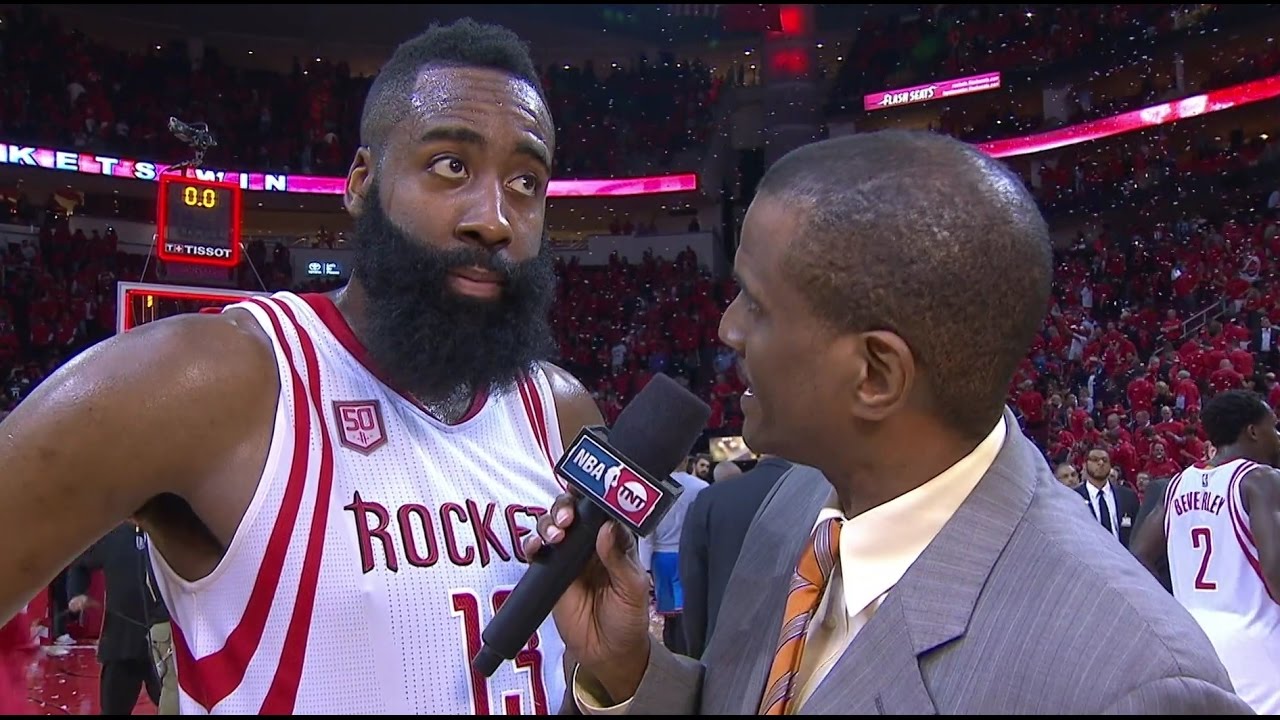 NBALife/YouTube
The NBA's worst kept secret–since July–is that the Golden State Warriors are likely going to win the NBA championship. They boast four of the league's top 15 players, making an upset increasingly unlikely.
Conventional wisdom has had the San Antonio Spurs as the greatest threat in the Western Conference, but only the Rockets can unseat the dominant Warriors.
While a series win would be improbable, the Rockets have the personnel to at least make the Warriors sweat. The Spurs will not be able to keep pace with the Warriors on the offensive end, and their defense will only carry them so far.
The Rockets can score, and they did so at a prodigious rate in the regular season. Houston finished second to Golden State with 115.3 PPG. The Warriors averaged 115.9 PPG.
James Harden would also force the Warriors to expend a significant amount of energy on defense, which could translate to the offensive end. The Portland Trail Blazers showed, in spurts, that it is possible to score against the Warriors.
Harden's presence could make for an interesting series. "When you play with somebody like James, every time I step out onto the floor I feel like we have an opportunity to win a basketball game," Houston guard Lou Williams said. "That's how much confidence I have in him."
Even though the Rockets allowed 109.6 PPG, they have some capable defensive players that could frustrate the Warriors. Patrick Beverley made Russell Westbrook work for every point he scored in the Rockets' 5-game series win, and Trevor Ariza is a solid perimeter defender, as well.
The NBA postseason is all about matchups. The Rockets have some favorable ones in a potential meeting with the Warriors, however they would first have to get through the Spurs–should they advance. Unfortunately for Houston, the San Antonio's defense would make for a very different series than the one in which Houston played against Oklahoma City.
The Warriors, meanwhile, will take on the winner of the series between the Utah Jazz and Los Angeles Clippers. Considering the Clippers are without Blake Griffin and trailing 3-2, the Jazz appear to be the favorites to challenge the Warriors in the next round.
The Jazz notched the league's best defensive rating during the regular season, but Utah likely won't be able to score enough to outpace the Warriors. Should the Warriors return to the NBA Finals, they will need to go through the best defenses and offenses to do so.