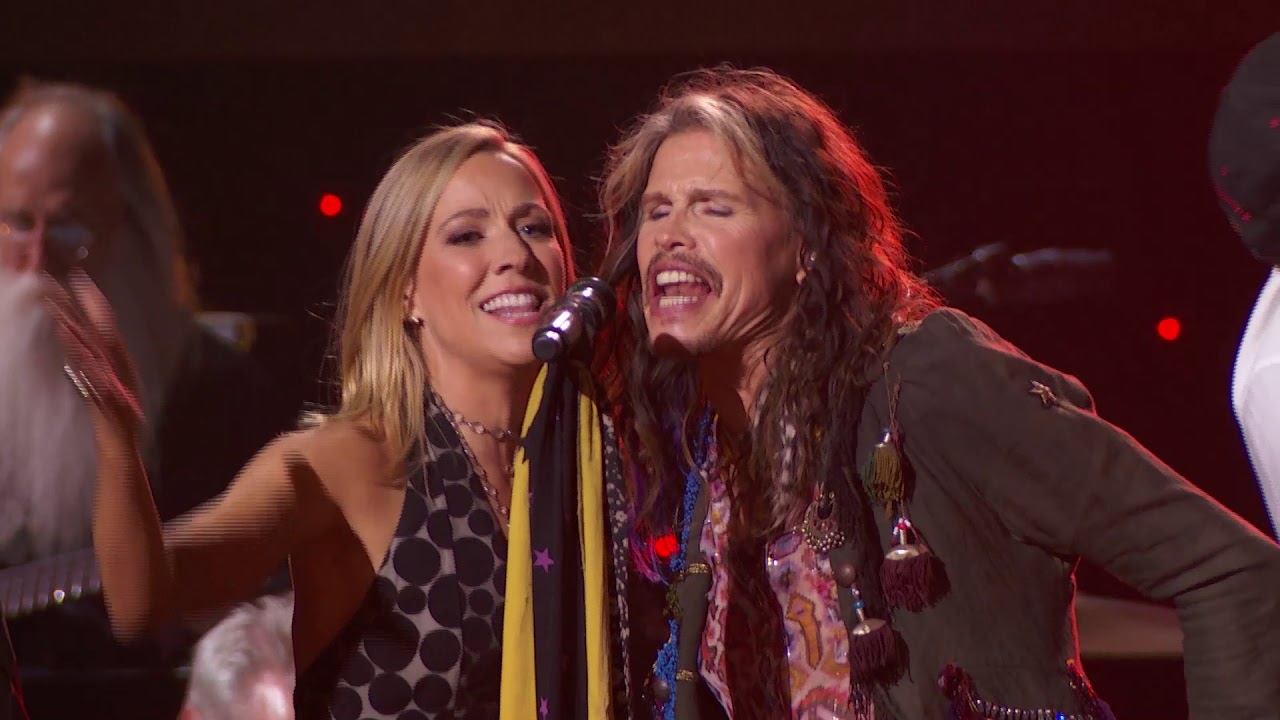 Blackbird Presents YouTube
Blackbird Presents is releasing Imagine: John Lennon 75th Birthday Concert in CD/DVD/LP formats in January, 2019, per a Nov. 20 announcement. All versions are available for pre-order now.
A star-studded roster of music artists came together at Madison Square Garden in New York to celebrate what would have been John Lennon's 75th birthday in a stunning concert tribute. Some of the superstars who performed include Aloe Blacc, Eric Church, Sheryl Crow, Peter Frampton, Willie Nelson, Kris Kristofferson, Pat Monahan, Chris Stapleton, Steven Tyler and more.
The setlist included a wide array of Lennon's most beloved songs. Blacc, Crow and Frampton teamed up to perform a sparkling rendition of the holiday classic, "Happy Xmas (War Is Over). Eric Church performed "Mind Games." Kristofferson, Nelson and Stapleton came together for "You've Got to Hide Your Love Away" and so much more.
In all, the 2-CD set includes 20 tracks and the DVD contains 22 tracks. The 90-minute concert film boasts behind-the-scenes footage, in-depth interviews and extraordinary covers of the hits that have impacted music history like no other.
The iconic former Beatles member and a renowned solo artist was tragically taken from the world too soon on Dec. 8, 1980. His enduring music legacy continues to influence artists across the globe from multiple generations and genres.
In conjunction with the announcement, Blackbird released a video of the epic concert finale performance of "All You Need Is Love" on YouTube. (Watch it above).
John Lennon's wife, Yoko Ono, talked about her late husband's indelible impact on people and hearts all over the world, in a statement about the concert film.
"John's art continues to give hope, light and happiness to generations of people everywhere. His belief that each of us can change the world continues to inspire the human race to believe in themselves, and his influence is everlasting in everyone's hearts as we all share in the possibilities and power of music," Ono said.
The CD/DVD set is also available in merchandise bundles that include hoodies, a guitar pick necklace, pint glasses and more.
Blackbird's concert film announcement follows The Beatles White Album 50th Anniversary reissue, which sparked the iconic album's return to the Billboard 200 Top 10 after nearly five decades. Beatles frontman Paul McCartney has also been busy promoting his latest chart-topping solo album, Egypt Station. Macca spoke highly of Lennon as his friend and longtime writing partner in an in-depth interview with 60 Minutes last month.
Stay tuned to AXS for more on John Lennon, Paul McCartney and The Beatles.