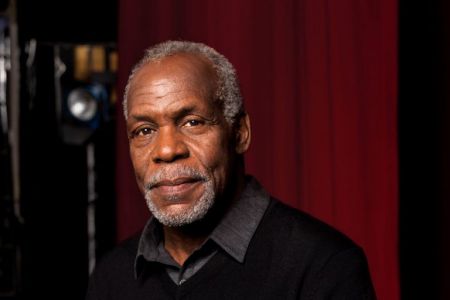 NAACP Image Awards Website
If there was one trend that was hard to miss at the 49th NAACP Image Awards, it was hope; and it sent a message that we have the ability to shape the future any way we want. Creating social change through the power of art is something the NAACP proudly celebrates year after year. Jan. 15, 2018 marked the first time ever the Image Awards were held on Martin Luther King Day. As the awards show honors diversity across numerous categories in music, film, television and literature, celebrating those achievements on the birthday of Martin Luther King, Jr. gave life to a wave of inspiration that rippled out into conversations, planting the seeds for what's to come.
Over the course of two days, both the non-televised and the live show brought together top talent across the board. The first of the award-winners were announced on Sunday, Jan. 14. Morgan Freeman, Yvette Nicole Brown, Kareem Abdul-Jabbar, Keesha Sharp, Lynn Whitfield, Deborah Joy Winans, Merle Dandrich and Jemele Hill were just a few of  the names in attendance.
Ernie Hudson, who was nominated for his role in "Grace and Frankie" stopped to talk about life on set with Lily Tomlin and Jane Fonda, then went on to discuss what the Image Awards means to him personally. "The NAACP has been on the forefront of civil rights for years and they continue to shape the dialogue. The fact that they have an award to acknowledge people of color, African Americans in particular, I'm just honored that they create something like this to celebrate," the "Ghostbusters" star told AXS.
Roland Martin, who won for Outstanding Host of "News One Now," says the NAACP Image Awards gives people a chance to not only look at the issues but calls for them to get involved. It was a sentiment NAACP President Derrick Johnson echoed during the live awards show. "You have to be engaged in public policy if you want to change things. Every vote matters," Martin says. TV One, which is home to the NAACP Image Awards, has a number of compelling projects in the works. The limited docu-series "Two Sides" and the original movie, "Behind The Movement," are both set to air within the next month.
Since politics was the center of much discussion, Joe Morton winning Outstanding Supporting Actor in a Drama Series for his portrayal of Eli Pope in ABC's "Scandal" was entirely fitting. The series is gearing up to come to a close in its seventh season, which is something, Morton tells AXS, he doesn't think will sink in until they get to those last couple of episodes. "I think  what we'll all carry away the most, is that we've worked with an incredible boss, Shonda Rhimes, and in the incredible company of the other cast members, as well as the crew. It has really been an absolute pleasure to be there every single day."
Sunday's excitement led into Monday night's two-hour live show at the Pasadena Civic Auditorium, which was hosted by Anthony Anderson. Angela Robinson, Kerry Washington, Jurnee Smollett-Bell, Laverne Cox, Lena Waithe and Tracee Ellis Ross opened the evening with a commanding moment in support of #TIMESUP.
Presenters included: Sterling K. Brown, Mary J. Blige, Michael B. Jordan, Issa Rae, Chadwick Boseman, Terry Crews, Loretta Devine and more. Appearances were also made by Halle Berry, Mandy Moore, Chris Sullivan and Omari Hardwick.
Highlights of the evening included phenomenal performances by Common and Andra Day.
Special honors went to the Memphis Sanitation "I Am A Man" Workers, who received the NAACP Vanguard Award earlier in the week, William Lucy was given the NAACP Chairman's Award by NAACP Chairman Leon W. Russell, NAACP President and CEO Derrick Johnson presented the NAACP President's Award to Danny Glover, and The Gap Band's Charlie Wilson was recognized with the Music Makes a Difference Award.
50 Cent and Courtney Kemp won big with "Power." "`black-ish" also came out on top with three awards. While the incredible Ava DuVernay, who won Entertainer of the Year, beating out artists such as JAY-Z and Bruno Mars, spoke about what it means to be a storyteller. She talked passionately about her upcoming film, "A Wrinkle in Time," which she refers to as a love letter to her community and family.
You can check out a list of all the winners for the 49th NAACP Image Awards below:
ENTERTAINER OF THE YEAR
Ava DuVernay
Outstanding Actor in a Motion Picture
Daniel Kaluuya - "Get Out" (Universal Pictures)
Outstanding Actress in a Motion Picture
Octavia Spencer - "Gifted" (Fox Searchlight Pictures)
Outstanding Motion Picture
"Girls Trip" (Universal Pictures)
Outstanding Actor in a Comedy Series
Anthony Anderson - "`black-ish" (ABC)
Outstanding Actress in a Comedy Series
Tracee Ellis Ross - "`black-ish " (ABC)
Outstanding Comedy Series
"`black-ish" (ABC)
Outstanding Actor in a Drama Series
Omari Hardwick - "Power" (Starz)
Outstanding Actress in a Drama Series
Taraji P. Henson - "Empire" (FOX)
Outstanding Drama Series
"Power" (Starz)
The winners of the Non-Televised Categories for the 49th NAACP Image Awards are:
Television  
Outstanding Supporting Actor in a Comedy Series
Jay Ellis - "Insecure" (HBO)
Outstanding Supporting Actress in a Comedy Series
Marsai Martin - "`black-ish" (ABC)
Outstanding Supporting Actor in a Drama Series
Joe Morton - "Scandal" (ABC)
Outstanding Supporting Actress in a Drama Series
Naturi Naughton - "Power" (Starz)
Outstanding Television Movie, Limited - Series or Dramatic Special
"The New Edition Story" (BET)
Outstanding Actor in a Television Movie, Limited-Series or Dramatic Special
Idris Elba - "Guerrilla" (Showtime)
Outstanding Actress in a Television Movie, Limited -Series or Dramatic Special
Queen Latifah - "Flint" (Lifetime)
Outstanding News/ Information - (Series or Special)
"Unsung" (TV One)
Outstanding Talk Series
"The Real" (Syndicated)
Outstanding Reality Program/Reality Competition Series
"The Manns" (TV One)
Outstanding Variety or Game Show - (Series or Special)
"Lip Sync Battle" (Spike)
Outstanding Children's Program
"Doc McStuffins" (Disney Junior)
Outstanding Performance by a Youth (Series, Special, Television Movie or Limited Series)
Caleb McLaughlin - "Stranger Things" (Netflix)
Outstanding Host in a Talk or News/Information (Series or Special) - Individual or Ensemble
Roland Martin - "News One Now" (TV One)
Outstanding Host in a Reality/Reality Competition, Game Show or Variety (Series or Special) - Individual or Ensemble
LL Cool J - "Lip Sync Battle" (Spike)
Recording 
Outstanding New Artist
SZA (RCA Records/Top Dawg Entertainment)
Outstanding Male Artist
Bruno Mars (Atlantic Records)
Outstanding Female Artist
Mary J. Blige (Capitol Records)
Outstanding Duo, Group or Collaboration
Kendrick Lamar feat. Rihanna (TDE/Aftermath/Interscope)
Outstanding Jazz Album
"Petite Afrique" - Somi (Sony Music/OKeh)
Outstanding Gospel/Christian Album (Traditional or Contemporary)
"Greenleaf Soundtrack Volume 2" - Greenleaf Soundtrack (RCA Inspiration)
Outstanding Music Video/Visual Album
"That's What I Like" - Bruno Mars (Atlantic Records)
Outstanding Song – Traditional
"That's What I Like" - Bruno Mars (Atlantic Records)
Outstanding Album
"DAMN." - Kendrick Lamar (TDE/Aftermath/Interscope)
Outstanding Song – Contemporary
"HUMBLE." - Kendrick Lamar (TDE/Aftermath/Interscope)
Literature
Outstanding Literary Work – Fiction 
"The Annotated African American Folktales" - Henry Louis Gates Jr. (Editor),Maria Tatar (Editor), (Liveright Publishing Corporation)
Outstanding Literary Work - Non-Fiction
"Defining Moments in Black History: Reading Between the Lies" - Dick Gregory (Author), (HarperCollins Publishers)
Outstanding Literary Work - Debut Author
"No One Is Coming to Save Us" - Stephanie Powell Watts (Author), (HarperCollins Publishers)
Outstanding Literary Work - Biography / Autobiography
"Becoming Ms. Burton - From Prison to Recovery to Leading the Fight for Incarcerated Women" - Susan Burton (Author), Cari Lynn (Author), Michelle Alexander (Foreword By), (The New Press)
Outstanding Literary Work – Instructional
"The Awakened Woman: Remembering & Reigniting our Sacred Dreams " – Dr. Tererai Trent (Author), Oprah Winfrey (Foreword By), (Simon and Schuster)
Outstanding Literary Work – Poetry
"Incendiary Art: Poems" - Patricia Smith (Author), (TriQuarterly Books/Northwestern University Press)
Outstanding Literary Work – Children
"Little Leaders: Bold Women in Black History " - Vashti Harrison (Author), (Hachette Book Group)
Outstanding Literary Work - Youth / Teens
"Clayton Byrd Goes Underground" - Rita Williams-Garcia, (Author), Frank Morrison (Illustrator), (Amistad/HarperCollins Publishers)
Motion Picture
Outstanding Supporting Actor in a Motion Picture
Idris Elba - "THOR: Ragnarok" (Marvel Studios)
Outstanding Supporting Actress in a Motion Picture
Tiffany Haddish - "Girls Trip" (Universal Pictures)
Outstanding Independent Motion Picture
"Detroit" (Annapurna Pictures)
Documentary
Outstanding Documentary (Film)
"STEP" (Fox Searchlight Pictures)
Outstanding Documentary (Television)
"The 44th President: In His Own Words" (History)
Writing
Outstanding Writing in a Comedy Series
Janine Barrois – "Claws" – Batsh*t (TNT)
Outstanding Writing in a Dramatic Series
Gina Prince-Bythewood - "Shots Fired" – Hour One: Pilot (Fox)
Outstanding Writing in a Television Movie or Special 
Abdul Williams - "The New Edition Story " – Part 2 (BET)
Outstanding Writing in a Motion Picture
Jordan Peele - "Get Out" (Universal Pictures)
Directing
Outstanding Directing in a Comedy Series
Anton Cropper - "`black-ish" - Juneteenth (ABC)
Outstanding Directing in a Dramatic Series
Carl Franklin - "13 Reasons Why" - Tape 5, Side B (Netflix)
Outstanding Directing in a Television Movie or Special
Allen Hughes - "The Defiant Ones" (HBO)
Outstanding Directing in a Motion Picture
Jordan Peele - "Get Out" (Universal Pictures)
ANIMATED/CGI
Outstanding Character Voice-Over Performance
Tiffany Haddish – "Legends of Chamberlain Heights" (Comedy Central)