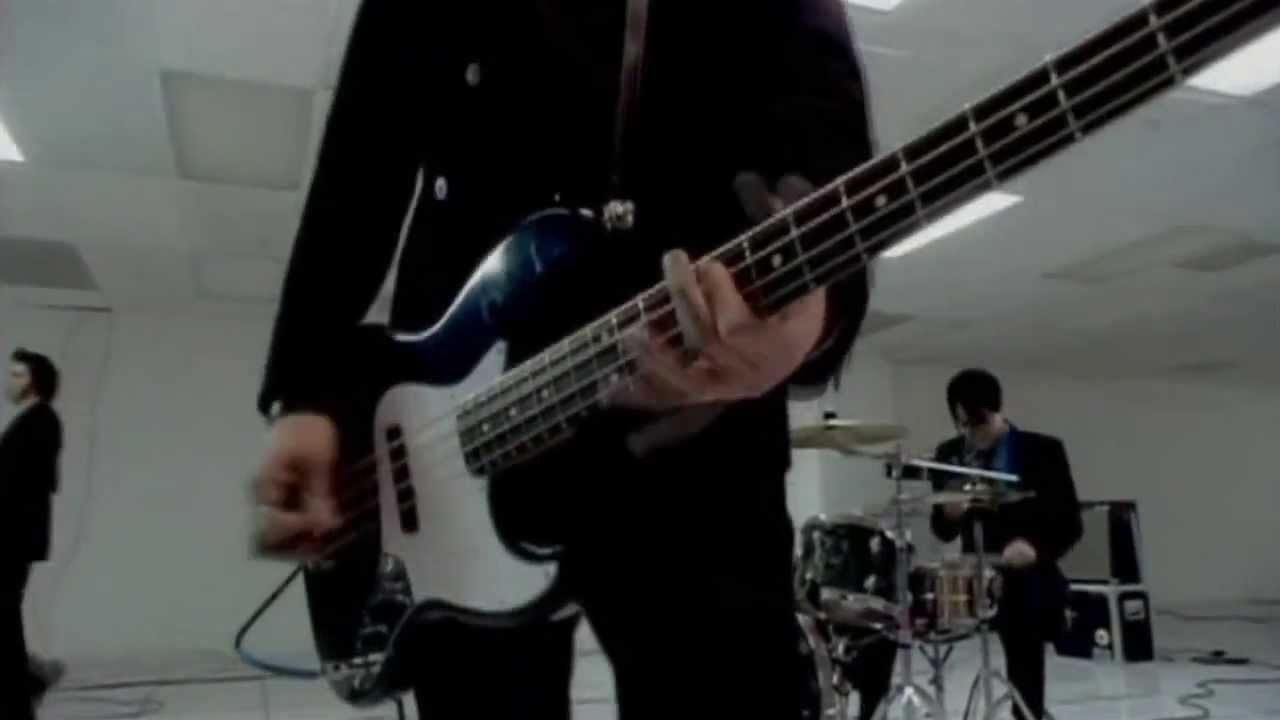 YouTube
This year marks the 15th anniversary of when most people discovered Interpol, otherwise known as a decade and a half since the release of their album Turn On The Bright Lights. The career-defining album remains the strongest in their repertoire, so much as to spawn a special tour in its honor, which includes dates in their hometown New York at Forest Hills Stadium and Los Angeles. Check out five reasons why Interpol rule below. 
1. Lyrics
Since the early 2000s, the internet has been widely in debate about just what some of Paul Banks' lyrics really mean. After all that discourse, did anyone ever reveal the secret meanings contained within? Probably not, save for Banks himself. Irregardless, Interpol's songs have become anthems for many, who were able to associate with the overall message or feeling of the song. That is what makes Interpol songs so great - they are open for interpretation, so the listener can take what he needs from each track.
2. Aesthetics
Interpol spawned a new generation of cultural aesthetics that their fans lapped up. From Carlos Dengler's bolo ties to blacked-out suits and undercuts, Interpol shaped the style of a rising generation. Concurrent fans of The Strokes might have been wearing torn denim and leather jackets, single-handedly saving the Converse shoe company, but Interpol was classier than that. The look was perfect for those who liked the blackness of goth styling, but still enjoyed guitars in their music. Go to any Interpol show, even today, and the lack of color donned by the members of the audience will still astound you.
3. NYC
From the city that spawned these dark geniuses to the track with that very title, everything about Interpol harkens back to New York City. Bands today seem to all come from Brooklyn or the other outskirts of the New York area, but Interpol came from the city itself, one of the last greats to get started when Manhattan still had a seedy underbelly. In the darkness that shrouded the city following 9/11, Interpol was just the band everyone needed.
4. Soundscapes
In a world where music is often disposable and musicians focus on radio-friendly cuts rather than entire albums, Interpol rebelled by putting out thorough bodies of work. Any album played end-to-end places the listener into an entire soundscape, where they not only feel a song, but are actually immersed into the music as if it were environmental. This moodiness may have hindered their commercial palatability, but it did not disappoint fans who craved that richness.
5. Opening acts
One of the great things about Interpol is that they aren't afraid to open for other bands. On U2's gigantic 360 tour, Interpol was more than happy to hit the stadium stages as the support act. During their early years, they opened for The Cure, which was a pleasant fit. Interpol has also hosted some excellent opening acts on their own headline tours over the years, most notably taking Franz Ferdinand on their first US tour before they rose to indie stardom.