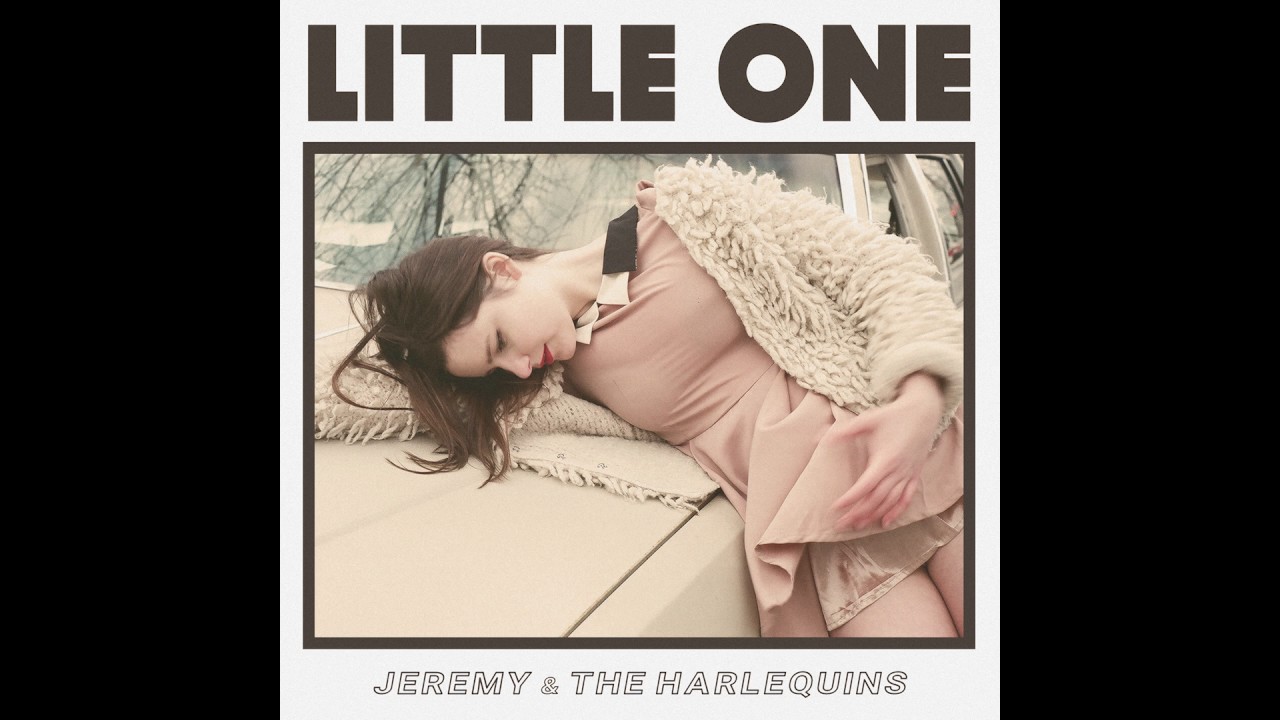 Jeremy & the Harlequins
Having recently released their new single, "Little One," rock band Jeremy & the Harlequins have much to celebrate. The band dresses in classic retro attire, and their stage presence has an energy that is contagious to an audience. Similarly, their music has influences of classic pop and rock artists of an era past like Gene Vincent, Elvis Presley and The Everly Brothers. In addition to new music and upcoming concerts, their new single is the first piece of music released since the the band released their album, Into the Night, out in Aug. 2016 on Yep Roc Records. The album was produced by Rick Parker, whose production skills were featured on Lord Huron, Black Rebel Motorcycle Club, Scott Weiland & The Wildabouts' albums.
Before Into the Night, the band's debut album, American Dreamer, was self-released in 2015. Soon after, they signed with Yep Roc and the rest is history. Their music has been used in several feature films and television shows, including "Graceland," "Hart of Dixie" and "Shameless."
AXS chatted with lead singer Jeremy Fury about the band's success, their exploration musical avenues, 50s music influences, what they're working on now.  
AXS: Your newest single is a combination of exploring musical sounds and songwriting techniques. Why did you guys feel it was time to explore musical avenues? Do you think it strengthened you guys' musical bond together?
Jeremy Fury: We didn't want to limit ourselves to drawing from one genre or era of music.  On our first album which we recorded in 2013, we felt that the only place rock could go at that time was backward, so that's why that recording is stripped, raw, and particularly influenced by early rock 'n' roll.  
As a band and individually, we listen to a lot of music from all different genres.  I've always been into 70's glam and I think a little bit of T-Rex thing snuck into this song.  We have to grow. We don't want to just rehash what we've done in the past.  We want to keep things interesting.
AXS: You guys recorded with a legend producer, Rick Parker, who's work has been featured with Scott Weiland & The Wildabouts, Black Rebel Motorcycle Club, and Lord Huron. What was that like? 
JF: He's great, a real character. Craig (guitar) and I had the chance to work with him on a record we did about seven years ago, so it was really fun being able to reconnect. We went into this recording focusing on songs, so when it came time to decide who should help us record it, we wanted someone who could make the songs sound the best they can; someone who could help us to get the best performances.  Rick is a master at that.  
AXS: I hear that you're a Gene Vincent fan, Jeremy...I don't hear him mentioned often, and folks often get him confused with Elvis. How has music impacted your life (and the band's at that) musically, mentally and emotionally? 
JF: Yeah, I am. He had a really cool voice at the time. I'm a fan of a lot of artists from the late 50's, Little Richard, Buddy Holly, Richie Valens, and Roy Orbison.  That was the birth of rock 'n' roll. It's so instantly fun and likable.  
I don't listen to a lot of mainstream pop music now, but I think the reason so many people do is that people enjoy instant, likable music.  Music that sticks in your head; the best of's. We're back to the age of the single. People forget that rock 'n' roll is where the original singles started.  
AXS: You guys signed with Yep Roc Records....what led to the ultimate decision to sign with a record label? 
JF: That's a good question. Today, you don't need a record label. Everyone can get their music onto Spotify, Amazon, Apple, etc. Everyone can afford to record a pretty solid sounding record. Everyone can call their local venues and hop on supporting slots on good gigs. Everyone can press vinyl.
The reason we opted to sign with a label is to have a team of people work with us.  Yep Roc has a team of music fans who have an appreciation for music they actually like.  I've seen the music industry change so much over the past 15 years.  Punk and indie rockers suddenly changed their taste to pop, R&B, and hip hop once the money in rock music dried up a bit, which seems suspiciously convenient.  
Yep Roc seems to really care about quality and we thought they'd be a great asset and resource in helping us to push our music past what we can do on our own.  
AXS: You all have received many an accolade...what do you think resonates the most with your music and your audience? 
JF: Two things. First off, we are doing something different. I think there is a certain segment of music listeners who want to hear something different, not only from a mainstream sound but also different from a popular underground sound, whatever that maybe at the time. 
Secondly, we're persistent. We keep writing and putting out music. If you missed us or didn't get the last record, maybe you will now.
AXS: What are you guys working on now? 
JF: "Little One" is just the beginning. We have a lot of new music we'll be putting out very soon. Besides that, we have quite a few shows through out the end of the year. We'd love to see you there.