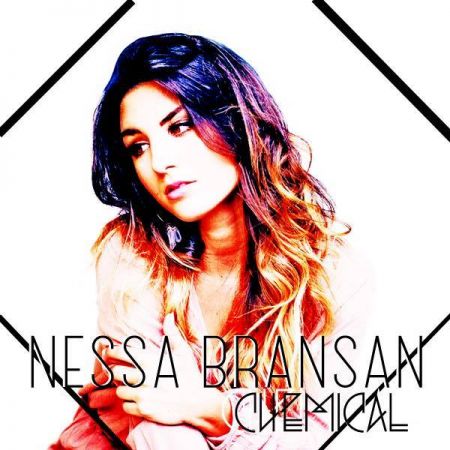 Facebook
Electro-pop songstress Nessa Bransan is a mix of electronica influences, with a variety of pop-infused style. Bransan first came known to audiences in 2011, when she opened up for the ACM Music All Star Jam concert in Las Vegas. Since then, Bransan has been making a name for herself with music insiders and fans. She received the ASCAP award for being in the Top 15 Emerging Artists/Songwriters that same year. 
Nessa splits her time in Nashville, Miami, and LA. She gains artistic perspective from each city and is always writing new songs, and has amassed a song catalog of more than 350 songs and counting. She's getting ready to release the music video for her recent single, "Chemical," and is performing a number of dates throughout the summer. Find out more about Nessa in our interview. 
AXS: 2015 was the year that catapulted your musical success. You were bestowed the ASCAP Top 15 Emerging Artists/Songwriters. Describe the feeling you had when you received that...
Nessa Branson: I couldn't have been more exited! I think I treated myself to too much Tacomamcita and Jeni's ice cream that night…Yet we all know there can never be too much tacos and ice cream. I was still technically the "newbie" to the writing world being in Nashville only 3 years. When we were all introduced, I remember thinking, "Damn, these people are amazing." Everyone in that room had a different musical style, a different look and a completely different story. I was nervous, excited and just plain thankful to be a part of that select group that year. We all were. We became a little brotherhood after that!
AXS: You have a 350+ song catalog, which is a feat that many songwriters wish to have. What's your songwriting process like?
NB: I think my process is actually to go in with no process! My favorite writing sessions are the ones when you sit down in a room with two other strangers and no one brought an idea or a track. That way you can just talk, find out your commonalities and create this idea that is true to each of you. It's more natural, honest, and just more fun!
AXS: You split your time between Miami, Nashville and LA, but recently made the move from Nashville to Miami...why?
NB: I LOVE NASHVILLE, don't get me wrong! I'm just more of a Miami girl. With my genre switch, it made more sense for me to be in LA and Miami more, since those cities have bigger pop/dance scenes and more venues that fell in line with that. Nash is still my heart, but it just wasn't where I needed to stay full-time to move forward with my career.
AXS: You're currently working on new music. What can fans expect? 
NB: A lot, I hope! I'm constantly learning myself right now. I feel like I've grown more musically than I had initially set my goals for, so yay! I've been busy with live performances recently, but I'm hoping that this summer I can really put my head down and focus on putting together a set project, which is in progress. I'm pumped!
AXS: You've got a busy schedule coming up with shows and festival performances throughout the summer. What are you most looking forward to while on the road?
NB: I'm a people person, for sure! I will sit and talk with a fan for 30 minutes no problem! Going to new venues, seeing new cities, meeting new faces and hearing their stories are the things that I am most looking forward to.
Be sure to connect with Nessa on her socials on Facebook, Twitter and Instagram.