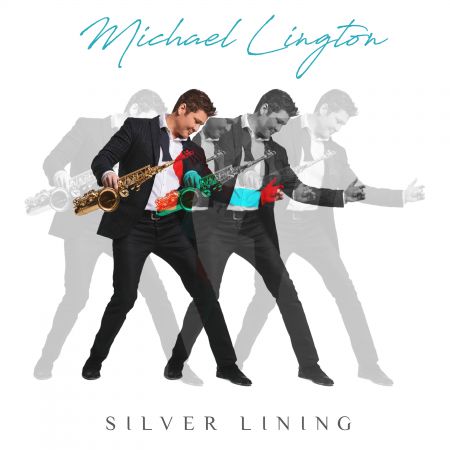 Photo courtesy Judi Kerr Public Relations and used with permission
Saxophonist, Michael Lington is one of the world's top contemporary jazz artists. He also has an incomparable knack for combining hook-laden melodies with soul-infused grooves. Lington's tenth solo album, Silver Lining, continues this trend; particularly with the leadoff track, "City Life," which tastefully captures the seductive charm of big-city living, and features a tasty guitar solo by Dave Stewart (Eurythmics).
Produced by Barry Eastmond, Silver Lining also features Grammy Award-winning artists Ray Parker Jr. on the track, "M-Funk" and soul legend William Bell's inspired vocal on the Curtis Mayfield classic, "People Get Ready." Other standouts include the funky, "Break The Ice," and Dorian Holley lending vocals on the classic Tower of Power hit, "So Very Hard To Go."
Silver Lining will be released on Friday, June 8, which coincides with Lington performing as the opening act for the legendary, Barry Manilow.
AXS recently spoke with Lington about Silver Lining and more in this exclusive new interview.
AXS: How would you describe Silver Lining in terms of its sound and maybe how it relates to some of your previous work?
Michael Lington: It's an organic soul-jazz record. We recorded it all live in the studio so we could get the right feel and really vibe with each other. This is the third album I've done this way, and it produces a more fun and live feel. Almost as if you were at a concert.
AXS: What's your songwriting process like?
ML: Every song has its own story. Most of the songs were written as a collaboration with my producer, Barry Eastmond, and myself. Sometimes, we get together and write and other times it starts with him sending me a little idea or groove and I put a melody on it. Then we continue writing until we feel it all makes sense. It's a very collaborative process.
AXS: As an instrumentalist, how do you determine what title to give for a song?
ML: Song titles are hard for me and are usually the last part of the process. What I normally do is sit down, usually with a glass of wine, and listen to each song and really discover what it makes me feel like and somehow, a title appears.
AXS: Let's discuss a few tracks from Silver Lining. What can you tell me about "City Life"?
AXS: "City Life" was one of the first songs written for Silver Lining and sets the tone for the overall feel of the album. I remember we had just finished mixing the song twice, but still felt that there was something missing. That's when I came up with the idea of asking Dave Stewart to do his guitar magic on it. We also added a grand piano. As soon as I heard these elements, I knew I had found what I was looking for.
AXS: How about the track, "Break the Ice"?
ML: That's just an old school, funky tune with the Memphis horn section.
AXS: What was it like working with Ray Parker Jr. on "M-Funk"?
ML: I've been friends with Ray Parker for many years, and he's played guitar on many of my albums. This was another example of a song we had finished but still felt needed a little extra pop. So, I went to Ray's studio and said to him, "Give me some of that Ray funk guitar," and he sure did. The thing about Ray is that he always adds a surprise element.
AXS: What made you decide to a version of "People Get Ready"?
ML: I've always loved that song and knew I wanted to record it for Silver Lining. I just didn't know who was going to sing it, until I met William Bell at the Memphis Music Hall of Fame, where I was invited to perform and induct Charles Lloyd. At that meeting, I knew William was right for that song and he totally agreed.
AXS: What can fans expect from your upcoming tour?
ML: I'll be out on the road playing some of the new music and then, of course, music from throughout my career. Some of the shows will have the incredible R&B singer, Kenny Lattimore, as my special guest. I've also been invited to once again join Barry Manilow as his opening act starting the day of the release of Silver Lining, June 8.
AXS: Was a career in music something you always envisioned?
ML: Yes, for a long as I can remember. It feeds my soul.
AXS: In your opinion, what makes jazz such a great genre of music?
ML: There are many different styles of Jazz, but the common denominator is that it is expressive and improvisational.
AXS: What excites you the most about this new album and this next phase of your career?
ML: To be able to continue what I love to do and grow. My whole career has been a wonderful journey with lots of surprises. I never know what's next, and that's really exciting.