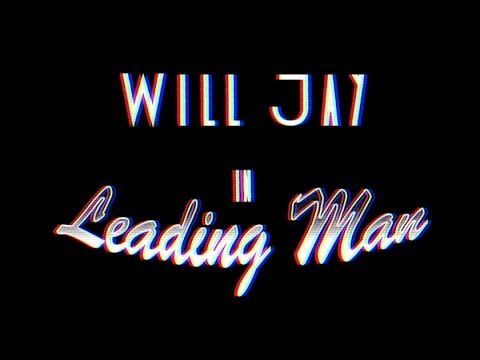 Directed by Sunny Beatz
Pop artist Will Jay is not only a solo "leading man," he's also part of the boy band IM5, and competed in season 4 of The Voice of China. He just released his solo and debut EP. His latest video for his single "Leading Man," directed by Sunny Beatz, is a deliberate statement about the "whitewashing" of Asians in Hollywood, where Asian characters are frequently portrayed by white actors. Jay is very ambitious when it comes to writing and recording music. Jay spoke with us about his new music video and single, his songwriting process, and what's next for him in 2017. Check out the music video for "Leading Man" in this interview. 
AXS: What was the vision behind the video for your single "Leading Man"? 
Will Jay: With Leading Man, I wanted to make a statement on the lack of Asian leading men and women in Hollywood. A lot of high-profile Asian-American actors have spoke out about this issue; however, on the music side it seems to be uncharted territory so this video was my way of being a part of that movement. By "whitewashing" myself, I was highlighting how bizarre it is that in 2017 Hollywood is still doing the reverse and giving white actors parts that were designed for Asians. 
AXS: What was filming like, and how involved are you in the creation of the video process?
WJ: The concept was my idea; writing this song, I immediately pictured the video & how I wanted to really say something beyond just a cool video. Shout out to Redwall Entertainment for shooting the video; they really took my ideas & brought them to life. Filming was definitely a bit stressful; we had one day & I basically had to be two different people, one with white skin & one without. I still can't believe we got it all done but this is without a doubt my favorite video I've ever done. 
AXS: Are you currently working on a new EP/album? 
WJ: I actually want to start putting out one song a month. Leading Man feels like the beginning of a story & I like the idea of continuing it one chapter/song at a time. I've certainly got enough songs for an album but I feel it makes more sense for me to do it this way & have content every month for the people who support me instead of months going by between releases. 
AXS: What's your songwriting process like? 
WJ:  I take inspiration from a lot of different things. As you can see from the Leading Man video, I love Old Hollywood so I like watching movies from that era & it inspires concepts for songs. I also really love reading poetry & books; a lot of my songs have come from reading something I liked. I usually start with a title; I've always tried to have the names of my songs work as movie titles or allude to movies. I'm also a very visual-centric person, so I write songs with a video already in my head. When I come up with something I like, melodies come pretty easy to me; from there, it's a matter of writing lyrics that take my movie-like title & create a story that twists the concept a bit & pertains to my own life experiences. 
AXS: What's the rest of 2017 look like for you and your music?
WJ: Definitely lots of new music! As I mentioned above, I want to try putting out a song a month & see where that gets me. I've been so focused on creating for the last few months but I really want to get back into touring as well so hopefully I'll have opportunities to travel the country & play my new music. 
Find out more about Will Jay by visiting his website.