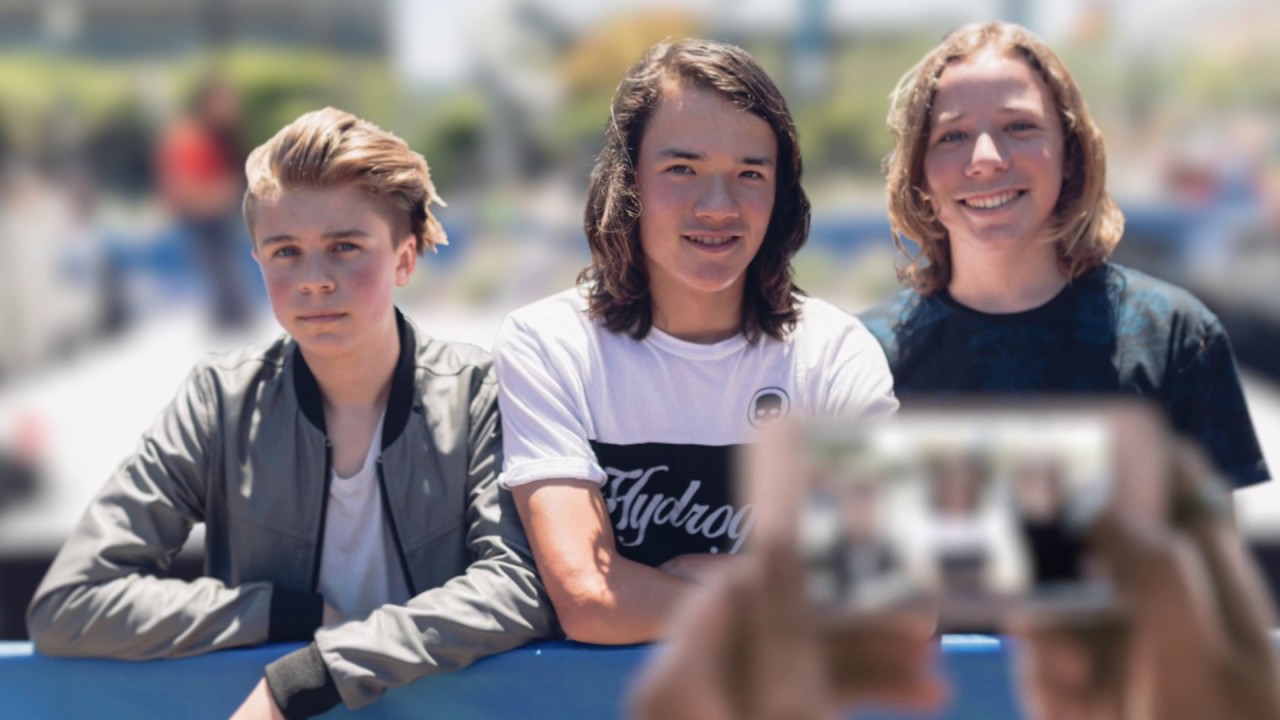 WJMTheBand/YouTube
WJM are back with their new EP Animate. The follow-up to last year's EP called Where We've Never Gone Before, Animate includes the single "Empire," for which they released a lyric video on Friday that you can watch above. AXS conducted an email with band members William, Jeremy and Max to preview the new EP, which you can stream today on Spotify.
AXS: What can you tell us about the new Animate EP?
WJM: We are all really stoked on the new EP. On this release we were able to incorporate our favorite elements from our previous work, and combine them with our expanding musical palates. We think all of the songs are strong, but our favorite is the single "Empire."
AXS: How did you put the record together? Was it a group process or did one of you take the lead?
WJM: Our creative process when it comes to writing songs is pretty abstract. There is no set way we approach it. Each band member can bring in musical ideas.  Sometimes it's just a riff, and other times a more developed idea. We then all work on it, breaking it down and building it up until we are all happy with it.
AXS: What do you want listeners to take away from Animate? Is it different from the message of your previous EP?
WJM: We really want our audience to enjoy our music as much as we do. The songs are all meaningful to us, and we hope our listeners will take something away from them too.
AXS: Now that the EP is out, do you have any corresponding tour plans?
WJM: We are lucky to have a team of people behind us who believe in us and our music and they are helping to continue to move things forward. We'd love to play at [the] Greek Theatre [at U.C.] Berkeley one day!
AXS: You're still just in seventh grade, so has music always been a part of each of your lives? Or how did you know so early that you wanted to be in a band?
WILLIAM: Music has always been a big part of my life. I started singing as a baby and began playing guitar when I was six. I definitely feel that music is the right direction for me and it will always be a big part of my life.
JEREMY: When I was five years old, people noticed me playing songs by ear on various instruments. It felt like I experienced all sounds - even doorbells, ambulance sirens, and people's voices - as musical notes. I would listen to entire catalogs of bands on YouTube and try to replicate their guitar, bass, vocal, and drum parts. I loved playing so much I would forget to eat sometimes. Time always flew when I played music. Then I turned six and met William at School of Rock.
MAX: In my house, we always have music on, so I've listened to lots of different types of music growing up-rock, pop, R&B, jazz, hip-hop. I can't actually imagine a life without music; I'm almost always either checking out new music, playing music or thinking about music.
Animate can now be streamed on Spotify.
For more on WJM, visit their official website.