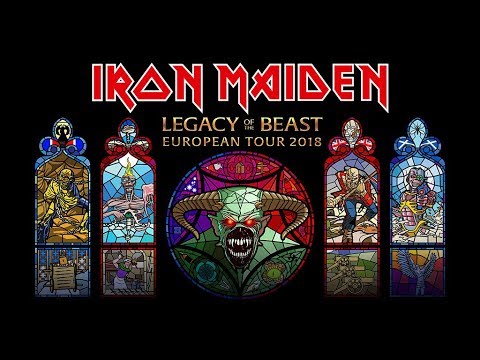 Courtesy of Iron Maiden YouTube
For those of you who love to combine craft beer and heavy metal (and really, who doesn't?), Iron Maiden has added a new flavor to their homemade beer arsenal.
Called Light Brigade, the release of this golden English ale brings with it a charitable slant.  Partnering with Robinsons Brewery, a portion of the proceeds for each sale will benefit Help for Heroes, a charitable organization in England whose goal is to help British Armed Forces veterans "who live with complex wounds and injuries – both physical and mental – and are looking to regain their purpose in life."
In a statement, Iron Maiden lead singer Bruce Dickinson said, "We are very proud to have been asked to get involved. I have been an instructor on several of British Airways' flight simulator 'Flying Heroes' days for Help for Heroes veterans, so I know the charity and the work that they do well. 'Light Brigade' is our interpretation of a golden ale that maintains the elements of strength and character that are the essence of Trooper but at a more sessionable level. In fact, the two beers complement each other very well."
'Light Brigade' will join the Maiden craft beer 'Trooper' when it releases on Feb. 19, although it will be available for pre-order through the Robinsons Brewery website beginning on Feb. 1.