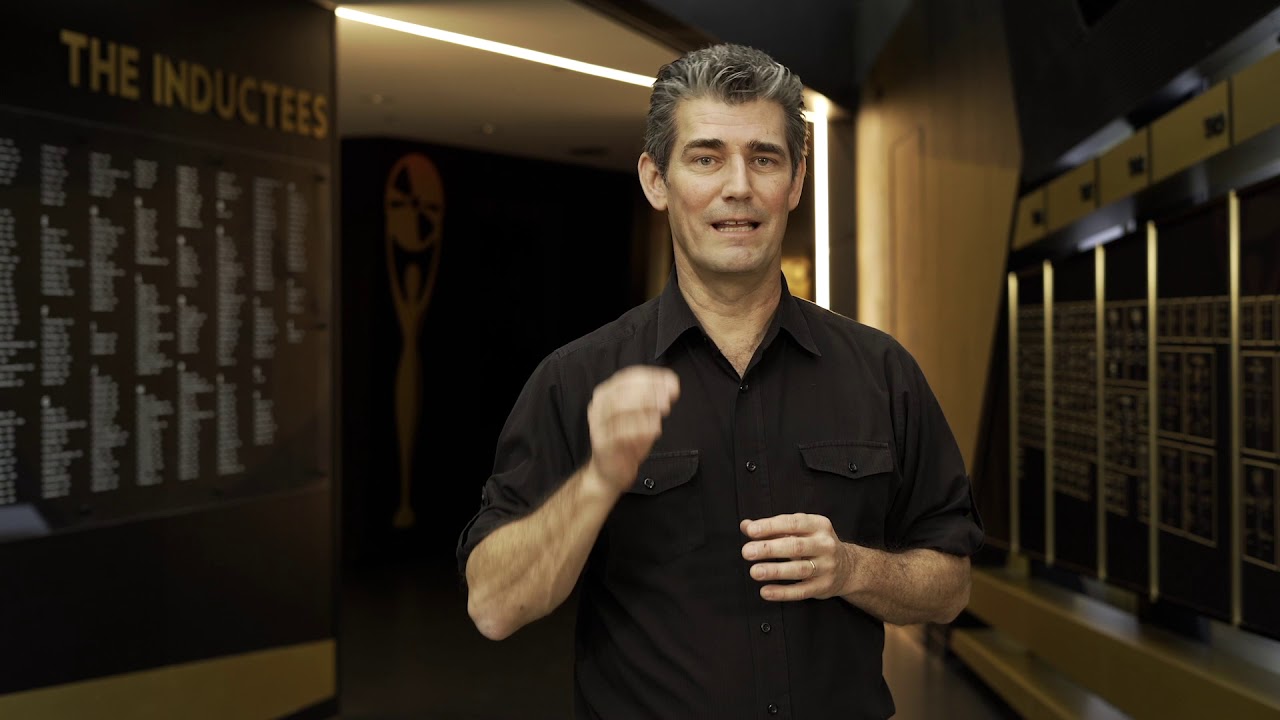 Rock & Roll Hall of Fame YouTube
The Rock and Roll Hall of Fame announced its 2019 inductees today (Dec 13). The seven new class members are Janet Jackson, Stevie Nicks, The Cure, Radiohead, Roxy Music, The Zombies and this year's fan vote winners, Def Leppard. The induction ceremony will take place in New York on March 29.
2019 nominees who didn't make the class cut this year were Devo, Kraftwerk, LL Cool J, MCs, John Prine, Rage Against the Machine, Rufus ft. Chaka Khan and Todd Rundgren. Def Leppard, Roxy Music and Stevie Nicks are all first-time nominees this year. Nicks' induction marks her second, as she was previously inducted as a member of Fleetwood Mac in 1998.
Last year's inductees included Bon Jovi, Dire Straits, Nina Simone, The Cars and The Moody Blues. Bon Jovi won the fan vote last year, garnering over 1.1 million votes.
Each year, RRHOF selects a new class of nominees via an official nominating committee. Inductees are recognized for delivering over 25 years of music excellence. Fans are given a chance to vote for their favorite eligible artists to be inducted while visiting the Rock and Roll Hall of Fame. Per the RRHOF website, fans submitted their picks over 65,000 times. Five of their top 10 picks made the 2019 ballot with Stevie Nicks, Def Leppard, Janet Jackson, Radiohead and Rage Against the Machine. The latter group, however, did not make the official class inductee roster this year.
The individual and collective impact the seven 2019 Rock and Roll Hall of Fame inductees have made on the music industry over the course of their careers is huge. Stevie Nicks, for example, is a rock icon both as a member of Fleetwood Mac and her extraordinary solo career. She's been nominated for eight Grammys as a solo artist and nine more with Fleetwood Mac. The group won the Grammy Hall of Fame Award back in 2003.
Janet Jackson grew up in the music industry alongside her famous brothers, The Jackson 5, and the late, great King of Pop Michael Jackson. In total, she's won five Grammy Awards out of 21 nominations and won 11 American Music Awards and 11 Billboard Music Awards, including receiving Billboard's Icon Award this year. She's been nominated for Rock and Roll Hall of Fame inclusion on two prior years.
The Zombies have notably been nominated for RRHOF induction three previous times, before finally making the cut this year. The British rockers have been making music for over fifty years. Their 1968 album Odyssey and Oracle made Rolling Stone's 2012 ranking of the 500 Greatest Albums of All Time.
Def Leppard, The Cure and Radiohead are following The Cars and Bon Jovi's induction last year, as all the bands hit the music stride in the '80s. Roxy Music are British art-rock, glam-rock legends. They celebrated their 40th anniversary back in 2011.
The Rock and Roll Hall of Fame 2019 induction ceremony will be held on Friday, March 29, 2019, at Barclays Center in Brooklyn, New York. The ceremony will also be broadcast on HBO and SiriusXM radio.