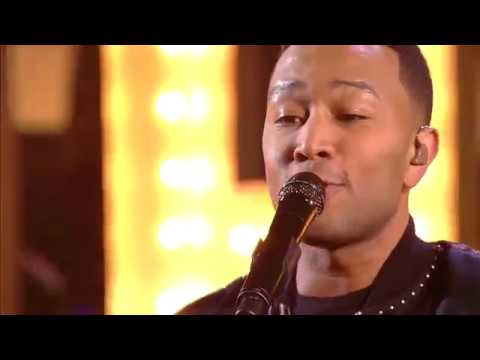 NBA/YouTube
According to Variety, John Legend and his production company Get Lifted Film Co. along with former NBC executive Jeff Gaspin and his own Primary Wave Entertainment are reportedly developing a new musical talent show with streaming giants Netflix. As Variety reported, the show will be called "Rhythm & Flow" and will focus on hip hop, soul and R&B music. Whether or not John Legend would be involved with the project in an on-air capacity remains to be seen.
Related: John Legend serenades the Greek Theatre in LA for two impressive nights
While Netflix has found success with other unscripted shows like the documentary series "Making a Murderer" and talk/variety show "Chelsea" (featuring Chelsea Handler), the streaming platform has yet to get in on the talent show bandwagon although it has made a foray into the reality realm with the athletic series "Ultimate Beastmaster." 
The talent show/music competition genre has seen a resurgence as of late, with ABC resurrecting "American Idol" and the other networks following suit with similar shows. If "Rhythm & Flow" goes forward it will be Netflix's first music competition show.