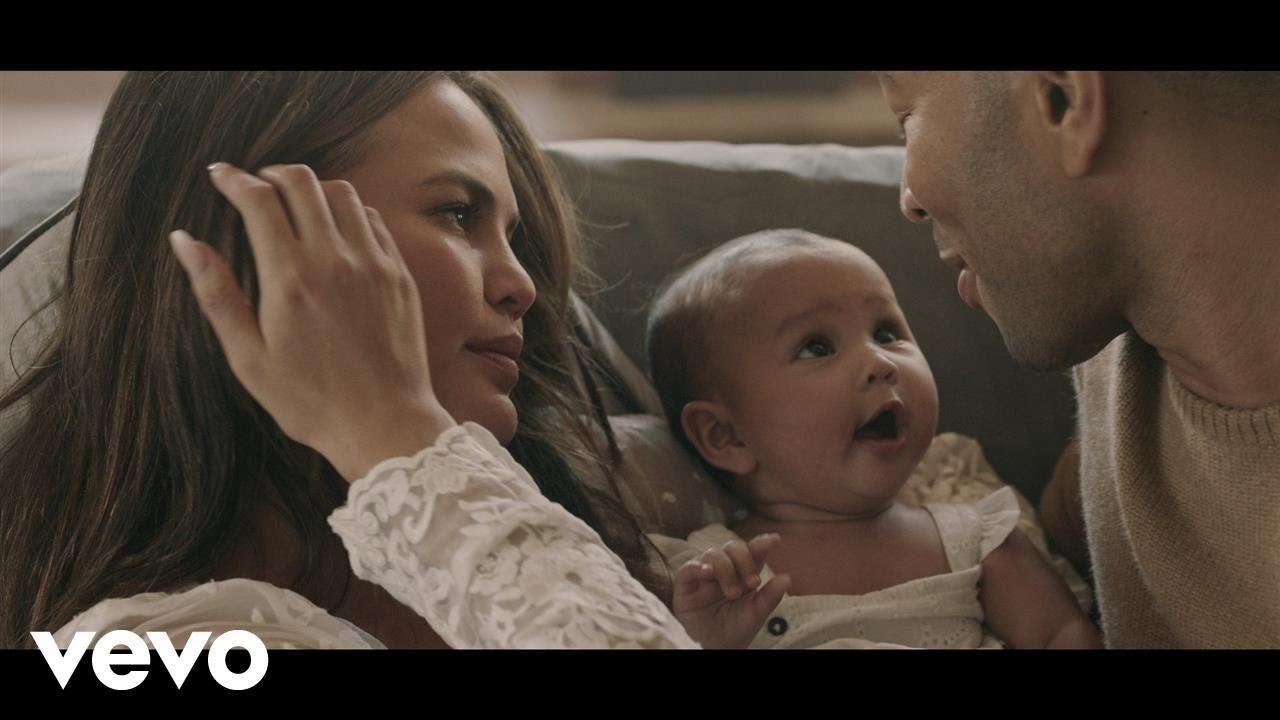 johnlegendVEVO
John Legend has made a career out of entertaining audiences with his skillful piano playing and soulful singing. Now, it seems the R&B singer may have passed along his musical genes to his 1-year-old daughter, Luna. At his LVE Collection wine tasting, Legend spoke with Entertainment Tonight about parenting with pregnant wife Chrissy Teigen and watching his daughter come into her own.
He told ET that his hope is that Luna and her future sibling will follow their dreams and whatever they're passionate about. The "All of Me" singer admitted that he's excited to watch her discover new things and explore different interests, especially when they're in his wheelhouse.
Legend said, "I love when Luna plays around with the piano, and I love when she plays with her little toy microphone that my friend bought her for her birthday. I get excited when it looks like she's following in my footsteps."
In addition to raising a future Soul singer, the Grammy winner has been busy this year having toured over the summer on his "Darkness and Light" tour, announcing the arrival of a new baby, and recently hosting a tasting of his LVE Collection wines. The LVE Collection was created by Legend in partnership with Raymond Vineyards and the Boisset Collection. The wines have already received great reviews from Wine Spectator and Wine Enthusiast, in addition to the chardonnay winning a Wine & Culture award from the latter.