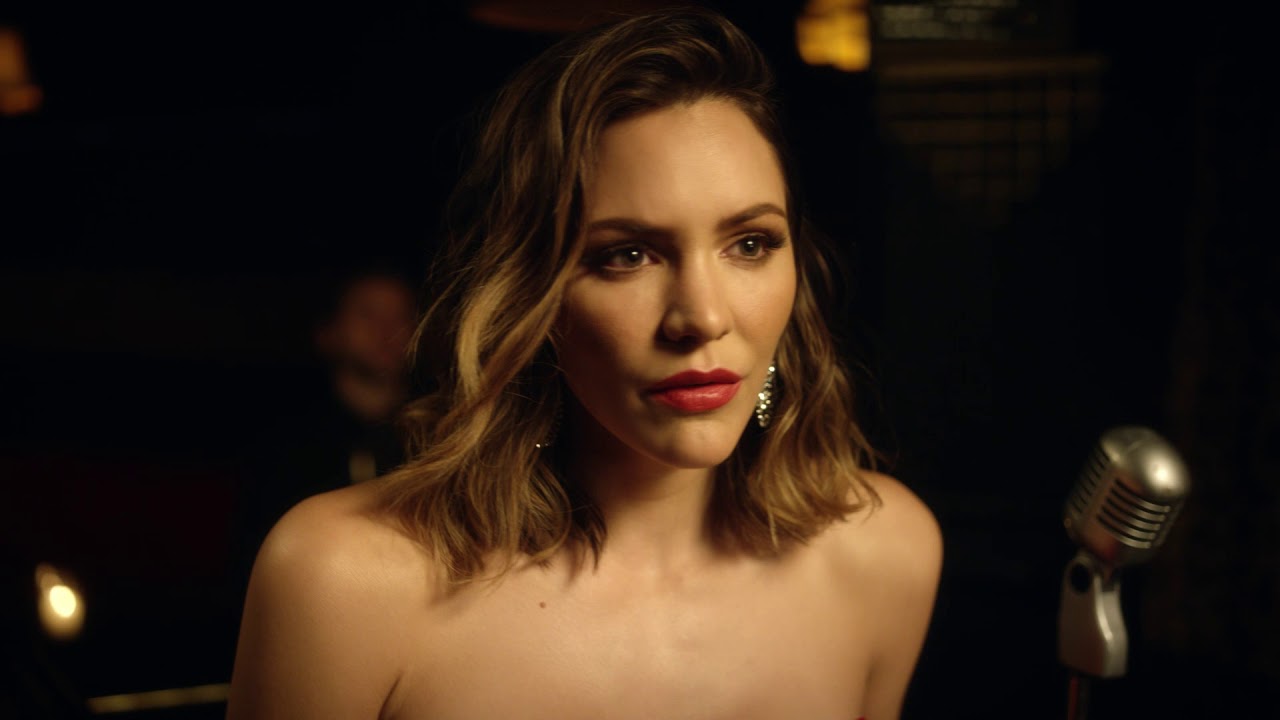 KatharineMcPheeVEVO/YouTube
Katharine McPhee announced Thursday that she's lined up new fall 2018 tour dates. The Fall In Love Tour will take the "American Idol" alum to nine cities for ten concerts throughout November 2018, and fans can get tickets to her Nov. 12 concert at The National in Richmond, Virginia through AXS.
McPhee is touring with her most recent album, I Fall In Love Too Easily, which was released last fall. The album saw McPhee depart from her pop roots, instead opting to record an entire album covering American standards. You can watch the music video for the album's first single "Night and Day" by playing the video above. It was a total stylistic makeover for McPhee, who reached number two on Billboard's Jazz Albums Chart and number 27 on the magazine's Independent Albums Chart.
She continued to work outside of the box this year when she made her Broadway debut in the musical "Waitress" based on the film of the same name. McPhee played the starring role of Jenna Hunterson for a limited run between April 10 and Aug. 19, taking over a part that was originated by Tony Award nominee Jessie Mueller and then portrayed by Sara Bareilles.
Though her Fall In Love Tour may be brief, it gives McPhee a chance to return to her singing career and continue to promote music that shows off a much wider range of her talents than audiences have heard before. The material on I Fall In Love Too Easily proves that McPhee has evolved into a more mature, sophisticated singer since "American Idol" introduced her to the world 12 years ago. She's doing some of her most impressive work yet, and it deserves to be heard live at an intimate venue like The National.
Tickets for Katharine McPhee at The National go on sale Friday, Sept. 28 at 10 a.m. local time through the AXS event page. Ticket prices range from $25.00 to $49.50, with AXS Premium tickets also available for fans to get some of the best seats in the house. For more upcoming events at The National, visit the AXS venue page.
Below are all of Katharine McPhee's 2018 tour dates, with more information available here:
Nov. 03 - Kohler, WI - Kohler Memorial Theatre
Nov. 05 - Chicago, IL - City Winery
Nov. 06 - Boston, MA - City Winery
Nov. 07 - Bethlehem, PA - Musikfest Cafe
Nov. 09 - Washington, DC - JFK Center for the Performing Arts
Nov. 10 - Washington, DC - JFK Center for the Performing Arts
Nov. 12 - Richmond, VA - The National (Tickets)
Nov. 14 - Charlotte, NC - McGlohon Theatre at Sprint Square
Nov. 15 - Clearwater, FL - Capitol Theatre
Nov. 17 - Fort Lauderdale, FL - Parker Playhouse
For more on Katharine McPhee, visit her artist page at AXS.