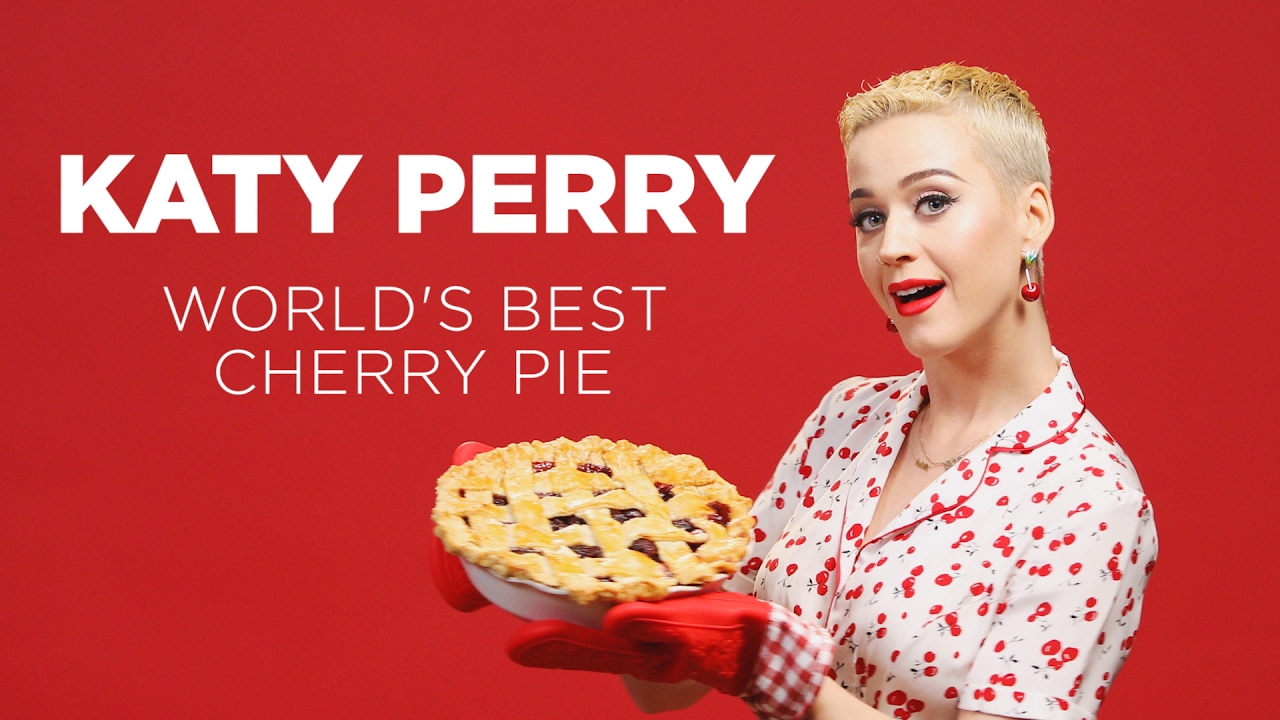 Tasty / YouTube
Pop superstar Katy Perry released a video of herself cooking a cherry pie on April 28 in honor of the new single "Bon Appétit." Later that day, she also served up some pies to fans in Times Square.
"Bon Appétit" is the second single from Perry's fourth major label album. It follows lead single "Chained to the Rhythm" featuring Skip Marley, which Katy said signaled more "purposeful" pop. "Appétit" features hip-hop act of the moment Migos. House music synths back Perry laying on all the sexual double entendres dealing with food. "Got me spread like a buffet / Bon appétit, baby," she sings. The Migos trio ups the sex factor with more salacious lines. "Bon Appétit" is a dab-ready dance track that doesn't feel like the best follow-up to the food of thought of "Chained."
Perry always unveils her singles in the most creative ways and for "Bon Appétit" she teamed up with Tasty to release a video of herself prepping and cooking a delicious-looking cherry pie. Decked out in all things cherry, she takes a bite after saying some morsels of information about the song. In Times Square, Katy later emerged from a truck covered in cherries and gave out pies to fans who were in the right place at the right time.
"Bon Appétit" featuring Migos is now available on iTunes and Apple Music. No word yet on when to expect Perry's follow-up to 2013's Prism album.