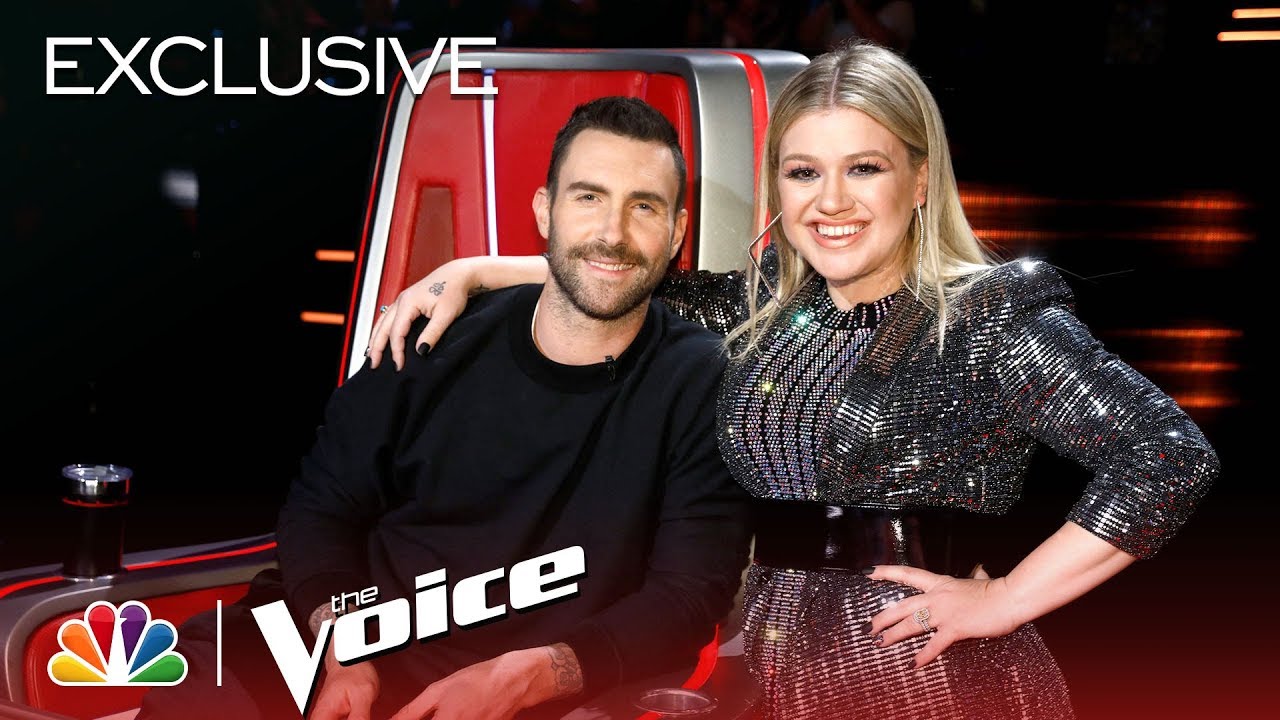 NBC/YouTube
Could Kelly Clarkson go from reality TV winner to daytime TV host? That's the plan, according to a new report from Broadcasting & Cable that says Clarkson is shooting a pilot for a daytime talk show with NBC Entertainment. If the pilot is picked up to series, Clarkson would start hosting her own talk show next year.
No details about what Clarkson's talk show will look like were available, but as Broadcasting & Cable notes, the project is part of Clarkson's talent holding contract with NBC Entertainment, which has turned her into one of NBC's most prominent personalities. She is currently a coach on NBC's singing competition "The Voice" (which will return for its next season in September), hosted the network's presentation of the Billboard Music Awards, featured on NBC's Red Nose Day charity special, and had her own Christmas special on the network back in 2013.
If she begins hosting her own talk show, it's not clear what impact that would have on her commitment to "The Voice" or her music career.
Related: Listen to Kelly Clarkson's hot new single "Heat"
But the former "American Idol" winner is not the first musical artist to take a stab at becoming a talk show host. In fact, she might be replacing one; musician and actor Harry Connick Jr.'s talk show "Harry" was canceled in February after two seasons. Singer, actor and comedian Wayne Brady hosted "The Wayne Brady Show" for three seasons between 2001 and 2004, during which he won two Daytime Emmy Awards for Outstanding Talk Show Host. It's entirely possible for Clarkson to make the leap from singer to singing competition coach and now to talk show host, especially since "The Voice" glibly named her "Most Talkative" in a hilarious video that you can watch by playing the video above.
The question is if music fans will want to see Kelly Clarkson's talk show. Connick, Brady and many others have tried to find success in the world of daytime TV, and it's not easy.
Music fans who want to see Kelly Clarkson live this summer can get tickets to the 2018 iHeartRadio Music Festival, which takes place at T-Mobile Arena in Las Vegas on Sept. 22-23. Clarkson is one of the many artists performing at this year's festival and tickets are on sale now through the AXS event page. VIP packages are also available now here. Kelly Clarkson might be all over television, but there's only one opportunity to see her on stage in Las Vegas; don't miss it while you wait to hear if she'll add talk show host to her resume.
For more on Kelly Clarkson, visit her artist page at AXS.