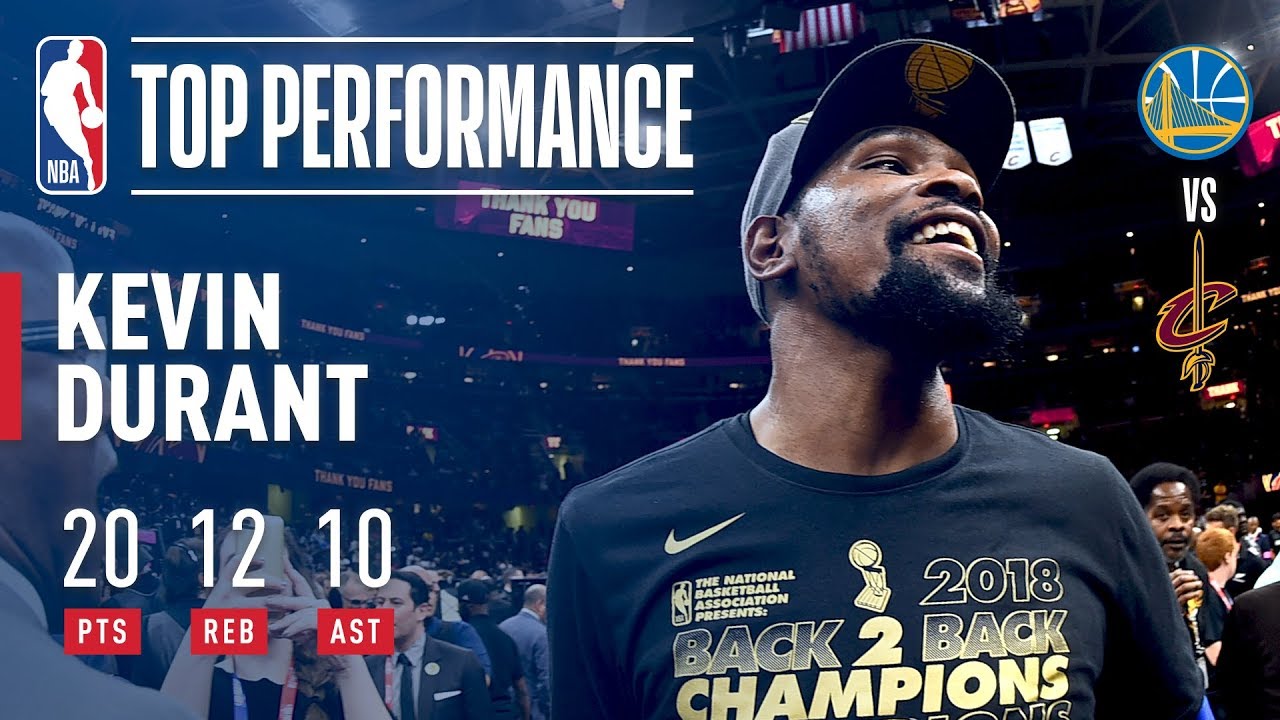 NBA/YouTube
As if winning another NBA championship weren't enough, superstar forward Kevin Durant could conceivably get whatever he wants in his next contract. Golden State Warriors general manager Bob Myers said as much after the Warriors won their third title in four years and Durant received his second NBA Finals MVP Award.
"Sometimes you don't negotiate. I'd love to have him for 10 years. Kevin Durant, look what he did for us last year, he did us a great service," Myers said. "He's earned the right to sign whatever deal he wants."
Durant has verbalized his desire to remain with the Warriors. Even though he could technically become a free agent, he has stated his intentions. A new deal with the Warriors could pay Durant in the neighborhood of four years and $160 million.
Durant has taken less money in both deals with the Warriors. His decision-making has allowed the Warriors to keep the core intact. In 2017, the Warriors were specifically able to lock up Shaun Livingston and Andre Iguodala, two significant contributors off the Golden State bench.
As new contracts are eligible to be signed, it will be interesting if success pushes individual players to seek more money. Draymond Green echoed Durant's sentiments of prior years, admitting that taking less money allowed other players to sign.
"Guys have proven they can win so you want to keep that group together," Myers added. "I have no idea how that'll play out."
Myers has been outspoken recently, as he also stated that he would love to have Steve Kerr back in the fold. Kerr will be entering the final year of his original 5-year pact with the team.
Keep it here on AXS.com for more NBA news and tickets to select games.