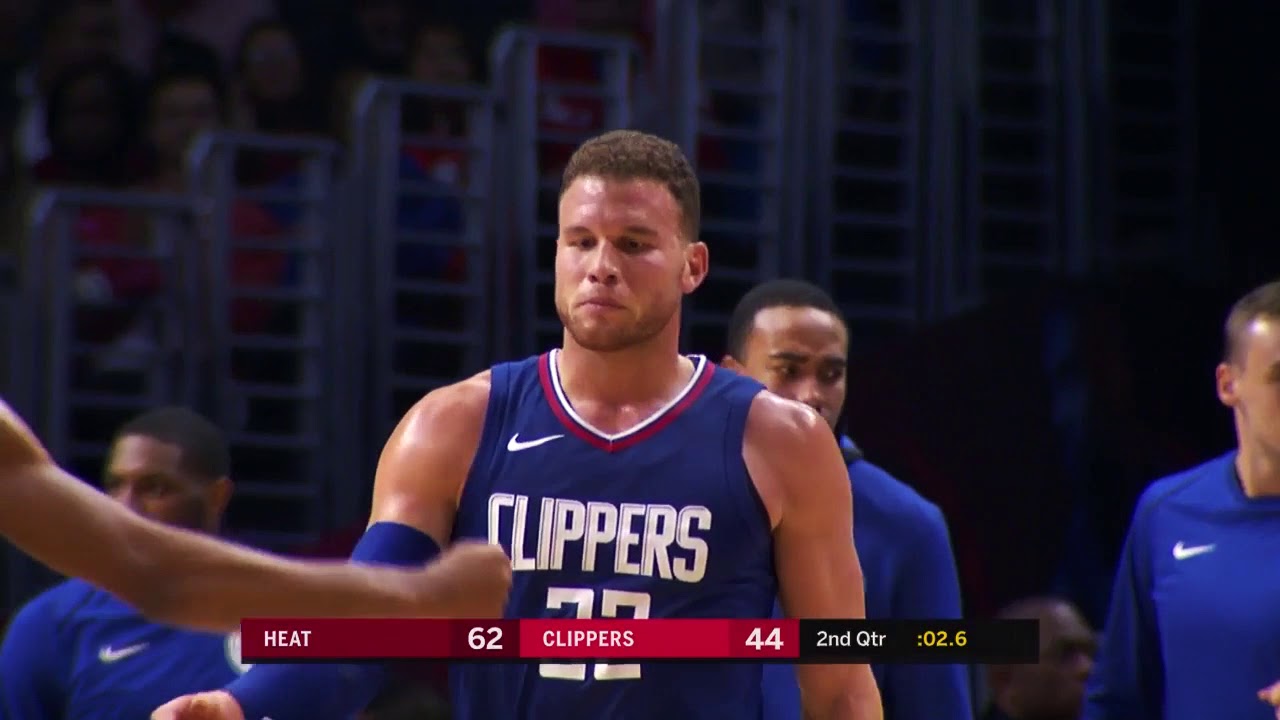 LA Clippers/YouTube
After a scorching start to the 2017-18 season, the LA Clippers have hit a rut. Unfortunately, the road gets no easier, but the team has a chance to test itself against top competition over the next week.
After an overwhelming 4-0 start to the season, the Clippers have lost four of their last five contests. While losses to Golden State and Memphis are understandable, LA dropped winnable games to Eastern Conference opponents like Miami and Detroit. In the case of the former, the Heat were missing Dion Waiters, one of the team's go-to scorers.
Up next: The San Antonio Spurs, Oklahoma City Thunder, New Orleans Pelicans, Philadelphia 76ers, and Cleveland Cavaliers. Three of those five teams are expected to compete for a spot in the NBA Finals this season, while the Pelicans and Sixers pose their own matchup problems.
The importance of Blake Griffin will continue to grow during this stretch. The Clippers will be without starting point guard Milos Teodosic for the foreseeable future due to his plantar fascia injury, and Danilo Gallinari is expected to miss a few games, as well.
That means Griffin will need to factor prominently, and complementary scorers like Austin Rivers and Patrick Beverley will need to pitch in to help the big man. On the offensive end, the Clippers must tread water until the return of their dynamic point guard.
"[Teodosic is] making good progress," Lawrence Frank, Clippers president of basketball operations, told the Los Angeles Times. "The timetable is still indefinite. That's one of those injuries where you just really got to let your body tell you when you're ready. But everything is trending in a positive direction."
The Clippers have the ability to exploit their size advantage in every one of those five games except for the Pelicans, where they will face a stern test with Anthony Davis and DeMarcus Cousins. The pairing of Griffin and DeAndre Jordan will need buoy the Clippers in all of their matchups.
For head coach Doc Rivers, he hopes the road trip and stiff competition will bring the team closer together. "The road can be very mean, and sometimes it can be great," Rivers told reporters. "I have always found early road trips to be not bad for your team because you're forced to spend time with each other on the road and you just try to build."
For more Clippers news and tickets to select home games, keep it here on AXS.com.