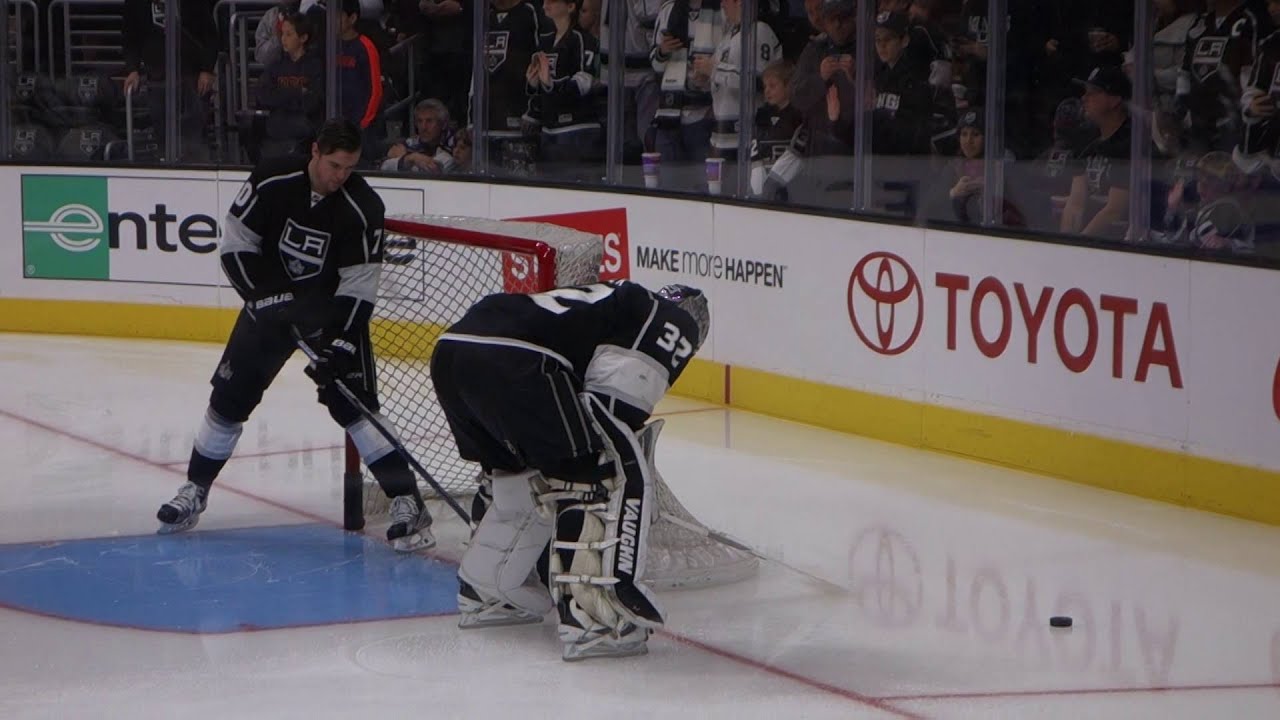 ShareXperience / YouTube
If there is one thing that professional sports leagues do well, it is choosing great music to play between plays, during entrances and at big moments in games. NHL's LA Kings have decided to share their playlist with their fans and used Spotify to do so.
When the LA Kings players are warming up in the STAPLES Center, they play songs selected by artists that exemplify Southern Californian culture, including tracks chosen by Snoop Dogg. They also seem to have a love for music from the '90s and have their biggest playlist from that era. With that in mind, the Kings put together a giant Spotify playlist of all the songs that they play over the loudspeakers during, before and after their games.
So, what kind of music can LA Kings fans get from the playlists? The good news is that there are numerous playlists, each with a different theme. There is Snoop Dogg's DJ Set List, which includes everyone from The Black Eyed Peas and Alice Merton to Aretha Franklin and Van Halen.
There is also the Best of LA Kings Walkout (60 songs), Best of LA Kings Warm Up (60 songs), Lakers Night at the LA Kings Game (53 songs), 90s Night at the LA Kings (100 songs) and LA Kings Goal Songs (17 songs). There are repeats on some of the lists, but this is a huge mixture of music that is sure to make any fan of the Kings smile.
Check out all the LA Kings Spotify playlists. 
AXS has tickets to a number of LA Kings games, with a huge matchup against the St. Louis Blues coming up on March 7 at the STAPLES Center (Tickets).