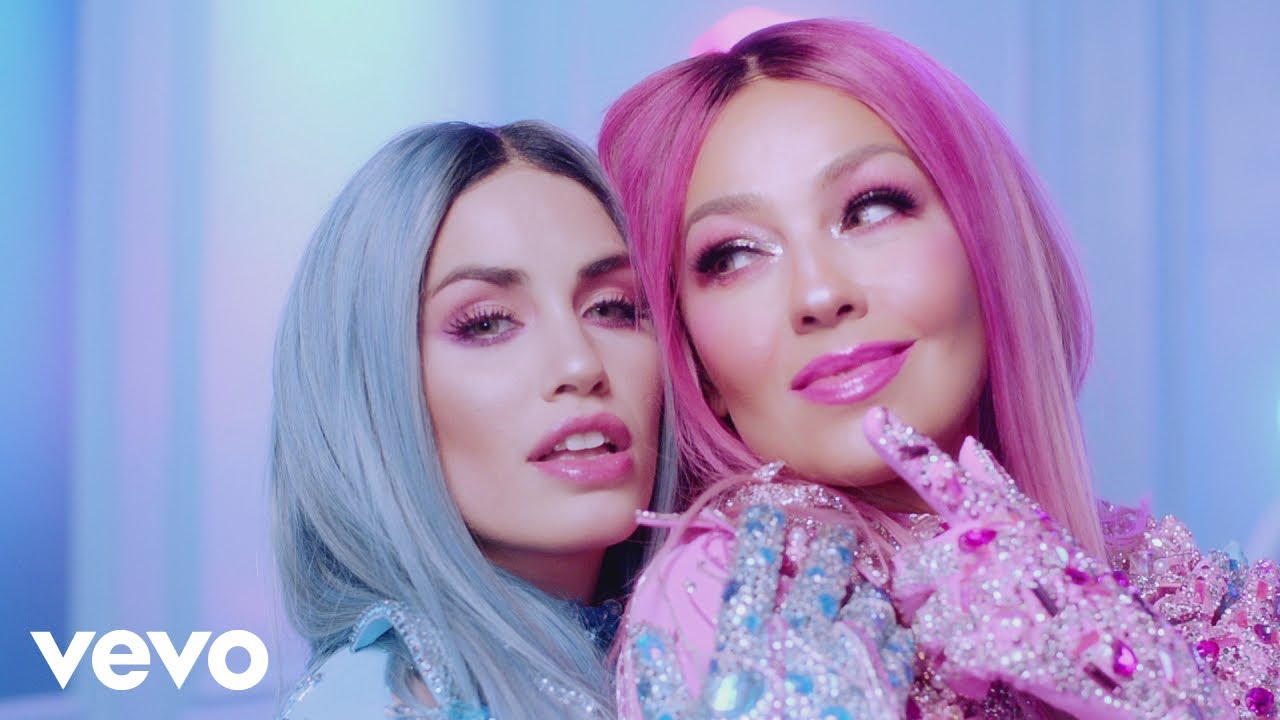 Thalia / YouTube
Argentinian pop star Lali scored her first hit on a Billboard music chart this week. Billboard revealed on March 5 that her collaboration with Mexican superstar Thalía debuted on the Latin Pop Songs chart.
"Lindo Pero Bruto" (Cute But Stupid) is the third single from Thalía's latest album, Valiente, featuring Lali. It follows her previous singles "No Me Acuerdo" with Dominican reggaetonera Natti Natasha and "Lento" with Cuban duo Gente de Zona. Having been a singer since the early '90s, Thalía is no stranger to the Billboard music charts, but for Lali, whose full name is Lali Espósito, she breaks through her first American music chart.
Previously, Lali first impacted a Billboard chart in October 2016. She peaked at No. 69 on the Billboard Artist 100 chart and No. 2 on the Social 50 chart. With "Lindo Pero Bruto" with Thalía, she makes her debut on a U.S. music chart. The girl power collaboration starts at No. 39 on Billboard's Latin Pop Songs chart. Even though the single will not be released to radio until next week, thanks to their playful performance of it last week on the Premio Lo Nuestro awards, "Bruto" had an early start.
Lali follows fellow Argentinian pop star Tini Stoessel, who made her debut on a U.S. Billboard music chart back in August 2018 with "Princesa" featuring Colombian reggaetonera Karol G, which peaked at No. 49 on the Latin Airplay chart.