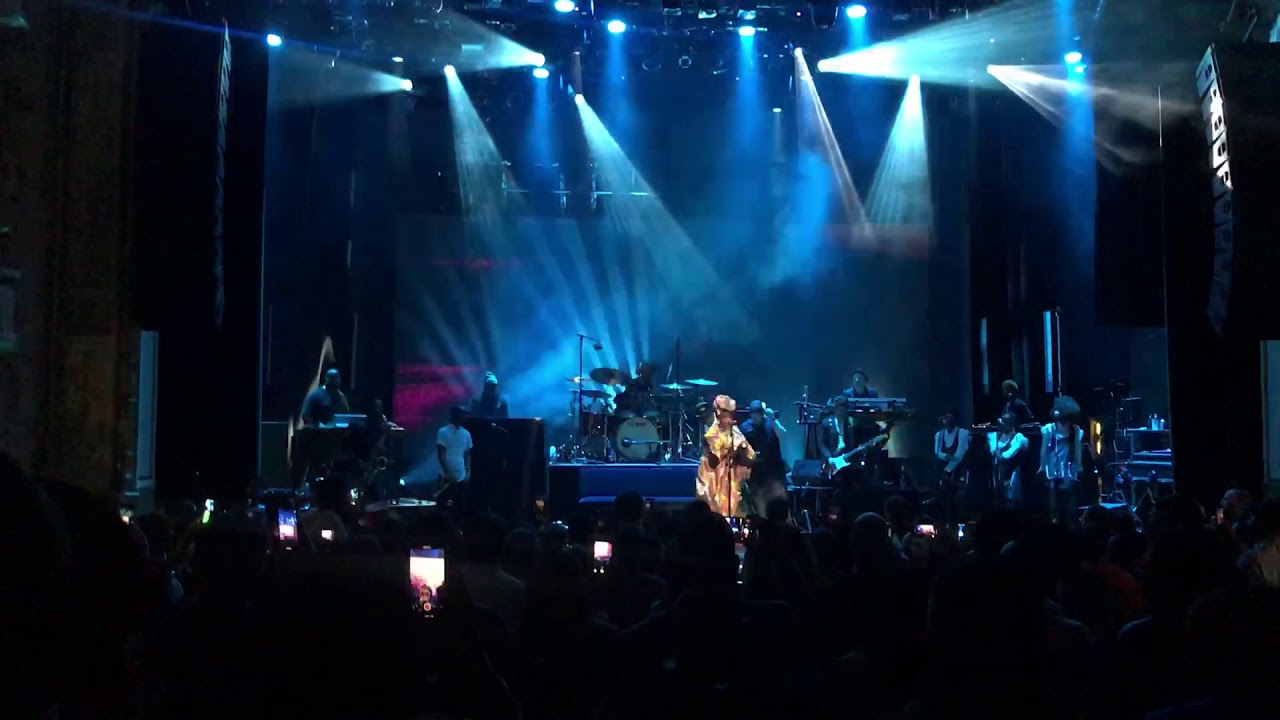 Ethan Converse / YouTube
Lauryn Hill performed a concert at the Apollo on May 1 and flipped a song by Drake in the show. The track was "Nice for What" and included Hill performing her version of the song along with a live band and adding her own lyrics in spots. 
It was humorous, as Hill dropped the name of her song "Ex-Factor," pointing out that Drake sampled her music, which she said was "classic." She then said this is an example of her doing the same. The flip of Drake's song was done in the middle of her performing "Ex-Factor," which got a rise out of her fans in attendance at the show.
Drake sampled the Lauren Hill song "Ex-Factor" from Invasion of Privacy on his song "Nice for What." The song hit number one in America and stayed there for three weeks. Drake also, in the past, sampled "Doo Wop (That Thing)" on his song "Draft Day."
Drake isn't the only person to sample Lauryn Hill recently. Cardi B also sampled "Ex-Factor" in her song "Be Careful." It doesn't look like Hill has taken on the Cardi B song yet.
Lauryn Hill is preparing for a huge 20th-anniversary tour of the release of her The Miseducation of Lauryn Hill album. AXS has tickets available to the Sept. 26 show at the Red Rocks Amphitheatre (buy tickets here).