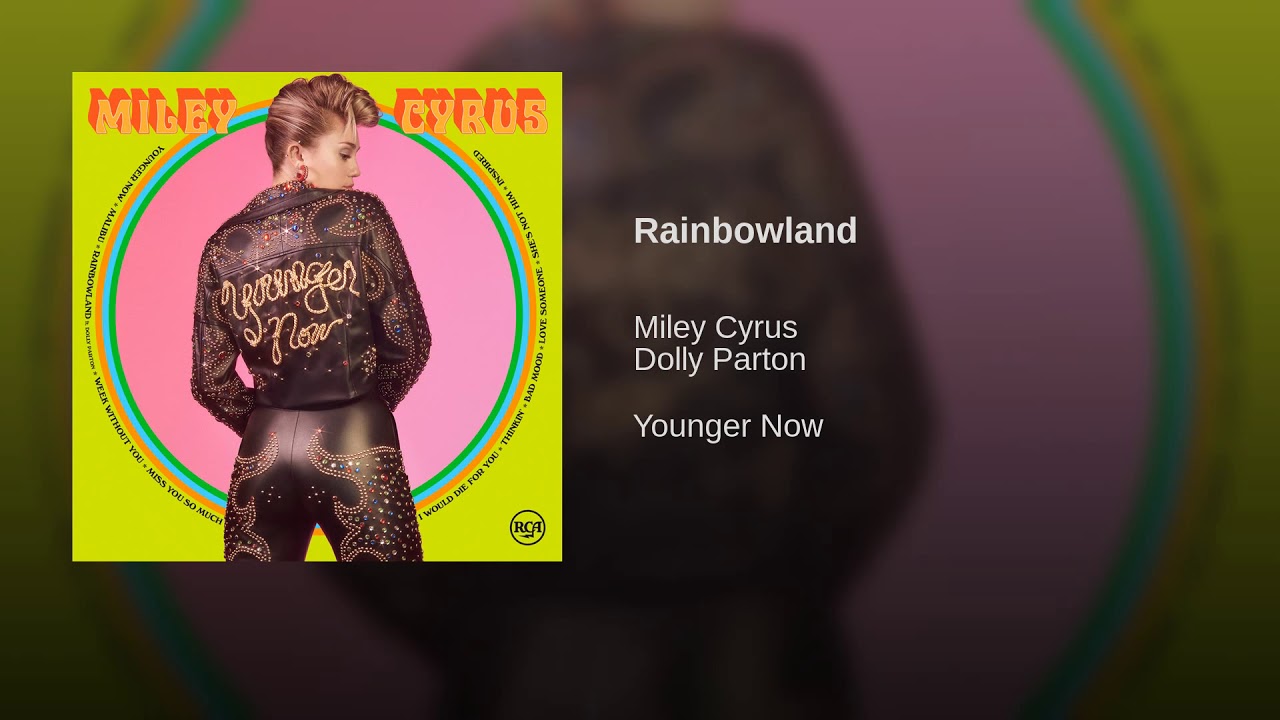 Miley Cyrus / YouTube
Pop superstar Miley Cyrus released her latest album Younger Now on Sept. 29. Among the new tracks, the brightest moment is "Rainbowland" with country music queen Dolly Parton.
For the Younger Now album, Cyrus eschewed the hip-hop influence of 2013's Bangerz to embrace her Nashville roots. The only featured artist on the record is Miley's godmother Parton on "Rainbowland" and their collaboration is so precious.
Cyrus wrote "Rainbowland" with Parton and co-producer Oren Yoel. The track opens with an adorably candid phone message from Dolly expressing her excitement about working with Miley. Guitar reverb and a thumping back beat soundtrack both artists' idea of a perfect world "where we're free to be exactly who we are." They get fired up in hoping to make that dream a reality. "All the hurt and the hate going on here," Cyrus sings before Dolly adds, "It needs to stop here." "Rainbowland" is a campy and colorful country tune that sounds like it was recorded with nothing but love.
"Rainbowland" featuring Parton is now available on iTunes and Apple Music alongside Cyrus' Younger Now album. Dolly also recently released her new children's album, I Believe in You.