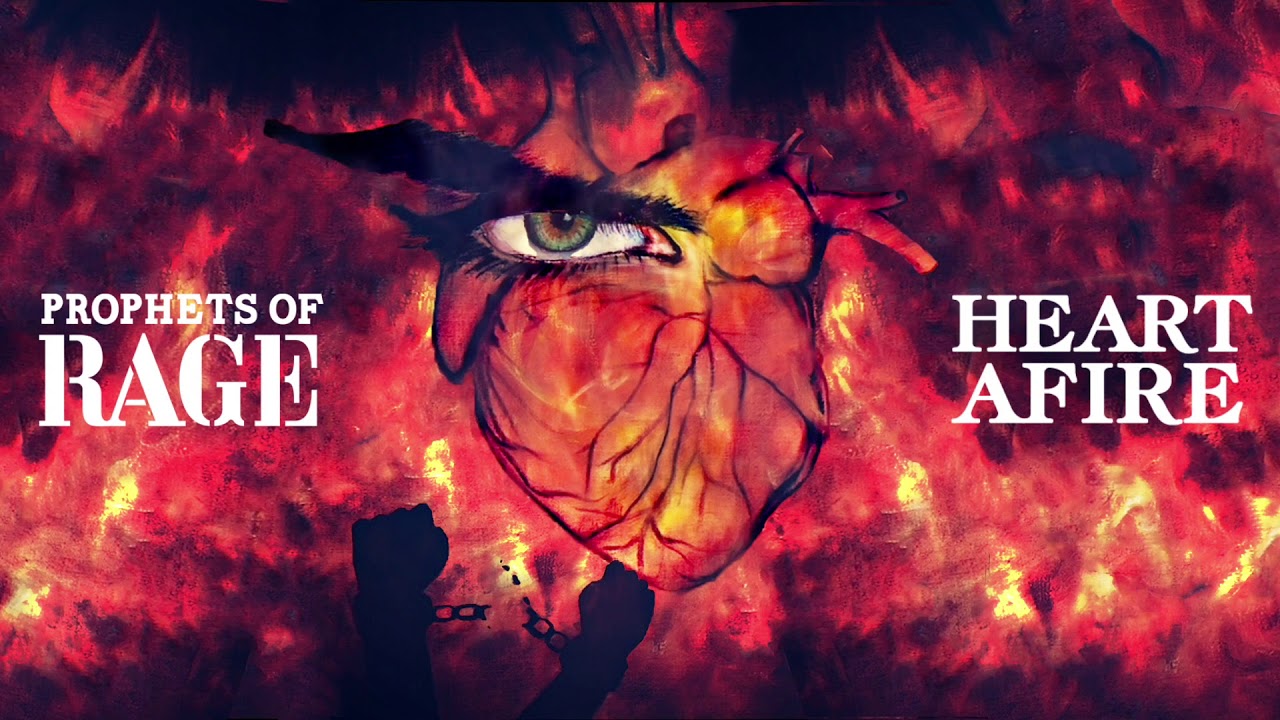 Prophets of Rage/YouTube
The hard-hitting rap-meets-rock and roll supergroup known as Prophets of Rage reportedly have a new 13-song studio album coming out sometime in September. On Friday, the band shared one of the brand new tracks which is set to appear on the upcoming album with an adrenaline-pumping single titled "Heart Afire." The song can be listened to in full via the audio-only music video, seen above.
Prophets of Rage was formed as a rap/metal supergroup back in 2016 and is comprised of former Rage Against The Machine members Tim Commerford, Tom Morello, and Brad Wilk, in addition to Public Enemy's DJ Lord and Chuck D and Cypress Hill's B-Real. The band had released their self-titled debut studio album just this past September, following their 2016 The Party's Over EP.
The new track includes pretty much everything that a fan of any of the three bands would want to hear, with Morello's sly guitar work beaming over some heavy rhythm parts, and ferocious and honest lyrics courtesy of B-Real. According to Billboard, the song was worked on alongside the band by veteran rock engineer/producer, Brendan O'Brien.
Prophets of Rage are currently touring across Europe, but are scheduled to return Stateside later this month beginning with a show in Bristow, Virginia on July 21. The members of Prophets will team up with Avenged Sevenfold later this summer for a co-headlining run across North America under the banner, "End of the World Tour." Tickets for select shows on the summer/fall tour, including notable stops at venues like Las Vegas' T-Mobile Arena, are on sale now and can be purchased by clicking here.