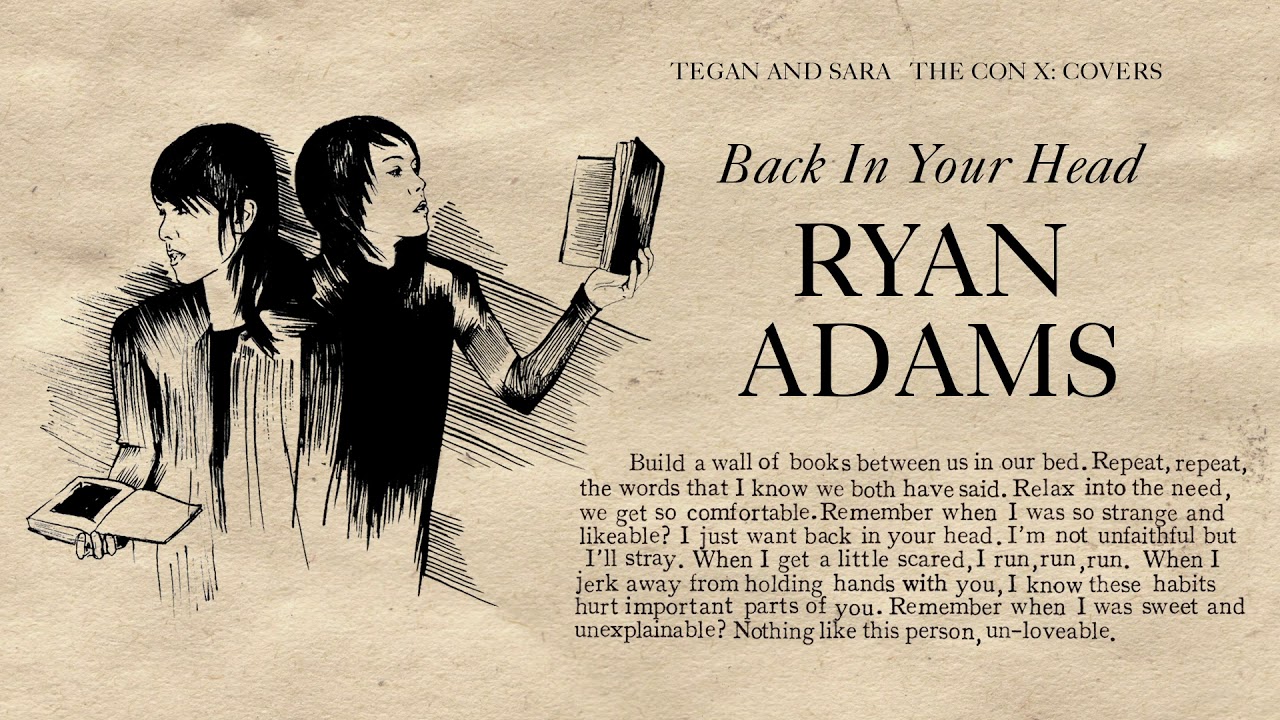 Tegan and Sara YouTube
Tegan and Sara are celebrating the tenth anniversary of their fifth studio album The Con by releasing a star-studded covers edition appropriately dubbed The Con X: Covers, on Oct. 20. The Canadian native identical twin sisters released Ryan Adams' cover of "Back in Your Head" earlier today (Oct. 3). Adams, who is known for covering entire albums from other artists, such as his 2015 critically-acclaimed take on Taylor Swift's 1989, puts his own stamp on Tegan and Sara's track and it totally rocks.
Adams exchanges the sisters' infectious piano-driven version for a rockier, electric guitar-synth sound. His unmistakable gravely, pulsing male rock vocal issues his plea with a grittier edge than the rather quirky and darkly fun original Tegan and Sara deliver. The notably bolder and darker cover rendition gets right in your face with Adams' signature brand of angst as he cries, "I just want back in your head!"
Ryan Adams' "Back in Your Head" follows Chvrches version of "Call it Off," which was released last month. The Con X: Covers features a huge lineup of famous artists including Bleachers, Cyndi Lauper, Hayley Williams of Paramore, Sara Bareilles and more. The original album netted the talented twins a Billboard 200 Top 40 album by charting at No. 34 and an impressive No. 4 debut on the Canadian Albums Chart. Proceeds from the tenth anniversary cover album will benefit the Tegan and Sara Foundation, which "fights for health, economic justice and representation for LGBTQ girls and women."
Earlier this summer, the indie rock duo announced a fall tour to honor The Con's tenth anniversary milestone, which will include an AXS-ticketed stop at the Cathedral Theatre at the Masonic Temple Detroit on Nov. 5 (Click here for tickets). Click here to see a full list of AXS-ticketed Tegan and Sara live shows and stay tuned to AXS for updates.