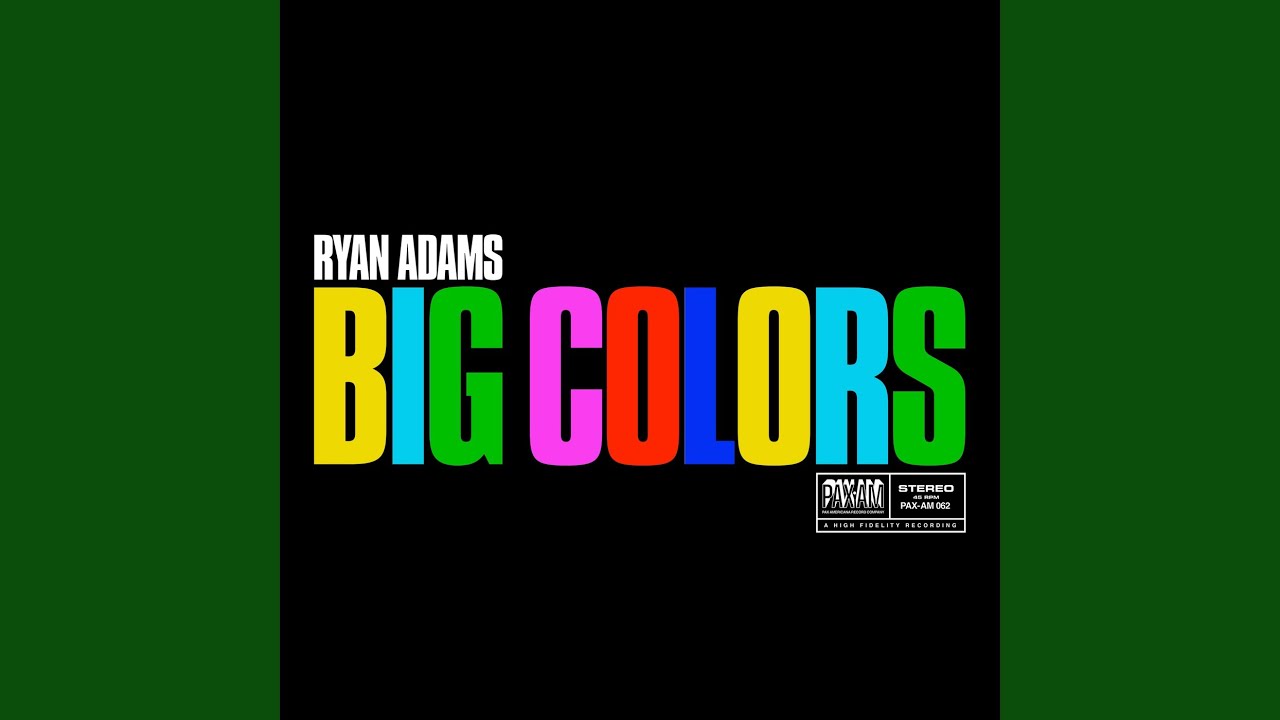 Universal Music Group/YouTube
Last week, acclaimed rock guitarist/singer Ryan Adams somewhat teased, then blatantly admitted shortly thereafter, that he had some new music coming down the pipe this week with John Mayer and Grateful Dead co-founder, Bob Weir. On Wednesday, Adams held true to his word by sharing his new collaborative single alongside Mayer, titled, "F-ck the Rain." The song acts as the latest single set to appear on his forthcoming studio album, Big Colors.
"F-ck the Rain" is the perfect song for anyone who loves guitar-based music. The recording opens up with the vibrant, and almost angelic tones of a 12-string acoustic guitar before Adams' vocals come in along with the rest of his band. The song flows with both the assertiveness and ease to match the falling of rain which Adams repeatedly curses out against throughout his heartfelt lyrics. Mayer's contribution to the song comes in towards the end with some smooth solo work that transitions the listener into the end of the 3:34-minute journey. Fans can tune into the audio-only video above to listen to the new single in full.
Big Colors is one of three full albums which Adams is planning to release this year. It's scheduled to arrive this spring on April 19 and will be followed by the release of an album titled, Wednesdays, and a third LP which has yet to be titled or announced. Fellow alt-rock guitarist and singer-songwriter Jenny Lewis also announced her next studio album on Wednesday. Her forthcoming album will feature some notable contributions from Adams, who had previously worked with Lewis on producing her acclaimed 2014 studio album, The Voyager.
As for Mr. Mayer, the guitarist just got back from a four-night stay in Mexico where he and his Dead & Company bandmates welcomed Deadheads and music-loving snowbirds to Riviera Maya for their third annual "Playing in the Sand" destination concert event. Dead & Company will also spend their summer once again touring the country to play stadiums and amphitheaters as a new generation continues to accept the machine that once was the Grateful Dead. Mayer will also squeeze some international solo concerts into his 2019 schedule as well, in addition to an appearance at JAS Aspen Snowmass Labor Day Experience in Colorado on Aug. 30.