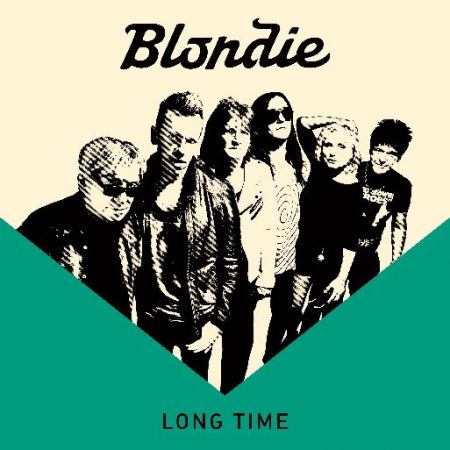 BMG
The legendary new wave/punk band Blondie shook up the music landscape once again when they initially announced that their upcoming studio album, Pollinator, would feature collaborations with Sia, Charli XCX, Dave Sitek of TV On The Radio, Nick Valensi of The Strokes and Johnny Marr of The Smiths to name a few. On Wednesday, the group released the third single from their upcoming LP with "Long Time," a lively, modern sounding rock track co-written by Dev Hynes, more commonly known as Blood Orange.
Blondie's iconic frontwoman, Debbie Harry, shared a photo of herself in the studio alongside Hynes back in 2016, and now fans can get a taste of what they were working on together. The song, which can be heard in the video below, channels the band's famous New York City roots with lyrics like "Racing down the Bowery on a crowded afternoon/Dripping from the downpour of your insecure typhoon."
"Long Time" is available to buy now in the form of digital download when fans pre-order the album. For those looking for something they can hold in their hands however, the band will also release 750 7" copies of the new single exclusively for Record Store Day on April 22. The exclusive 7" release will also include "The Breaks," a brand new song written by Harry and Chris Stein during sessions for the new album that won't end up on the final version once released on May 5.
Blondie will be performing "Long Time" and all their other new songs when they start their 2017 world tour in support of the new album alongside Garbage starting April 1 in Australia.