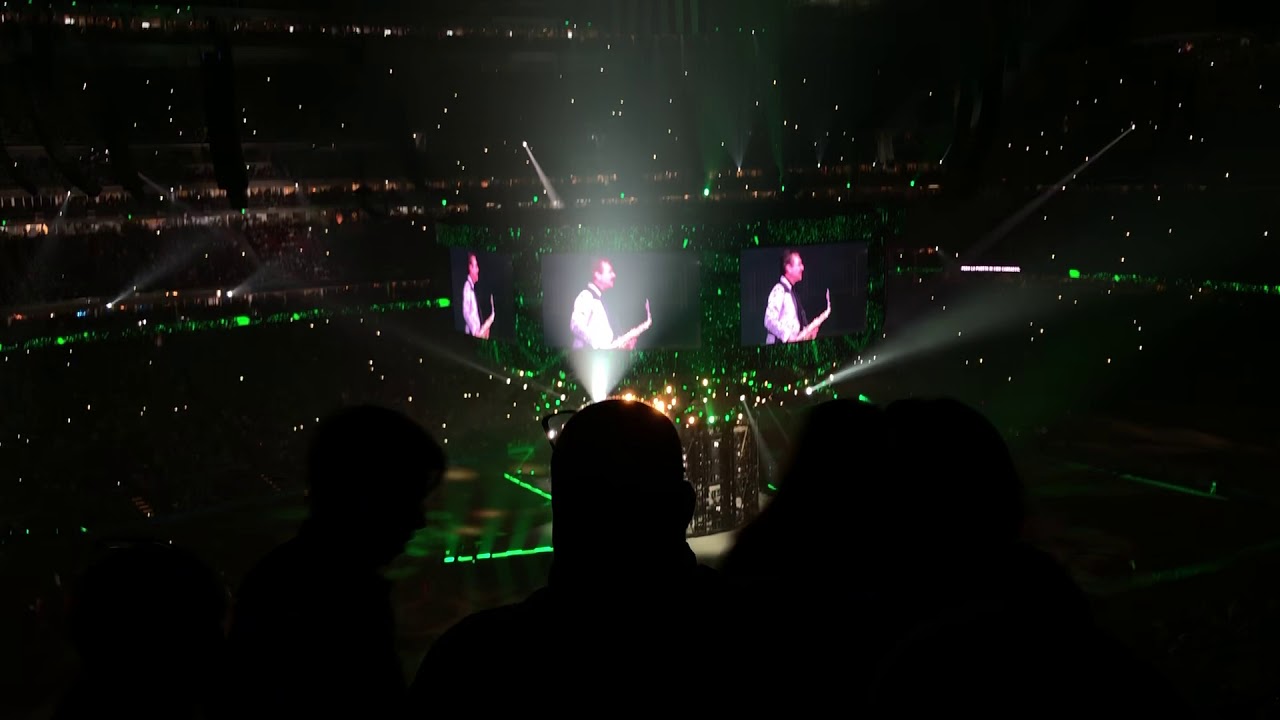 karina / YouTube
Mexican group Los Tigres Del Norte headlined the Houston Livestock and Rodeo 2019 show on March 10. The guys' concert broke the Rodeo Houston attendance record just days after rap star Cardi B did so.
Los Tigres Del Norte, which translates to "Tigers of the North" in English, were one of the headliners for this year's Rodeo Houston. The band with roots in Sinaloa, Mexico has been in music industry for decades since appearing in 1968. Los Tigres Del Norte are one of Mexico's most beloved acts and a norteño music staple for Chicanos, or Mexican-Americans, in the U.S. The guys performed their biggest hits like "La Puerta Negra" (The Black Door) and "Golpes En El Corazón" (Hits to the Heart) as we predicted here.
Los Tigres Del Norte's show capped off the Rodeo Houston's Go Tejano Day. "Tonight, the all-time paid Rodeo/Concert attendance was set with 75,586 in paid attendance," read the event's Twitter account. Cardi B, who broke the attendance record on March 1, was bested by six more people who attended Los Tigres Del Norte's concert.
Selena Quintanilla-Pérez broke the Rodeo Houston attendance record three times consecutively in her lifetime. This year's event headliners like Kacey Musgraves, Prince Royce and recently Camila Cabello covered Selena's songs as a tribute to the Latin legend. Cabello sang "Dreaming of You" from Selena's 1995 crossover album of the same name.