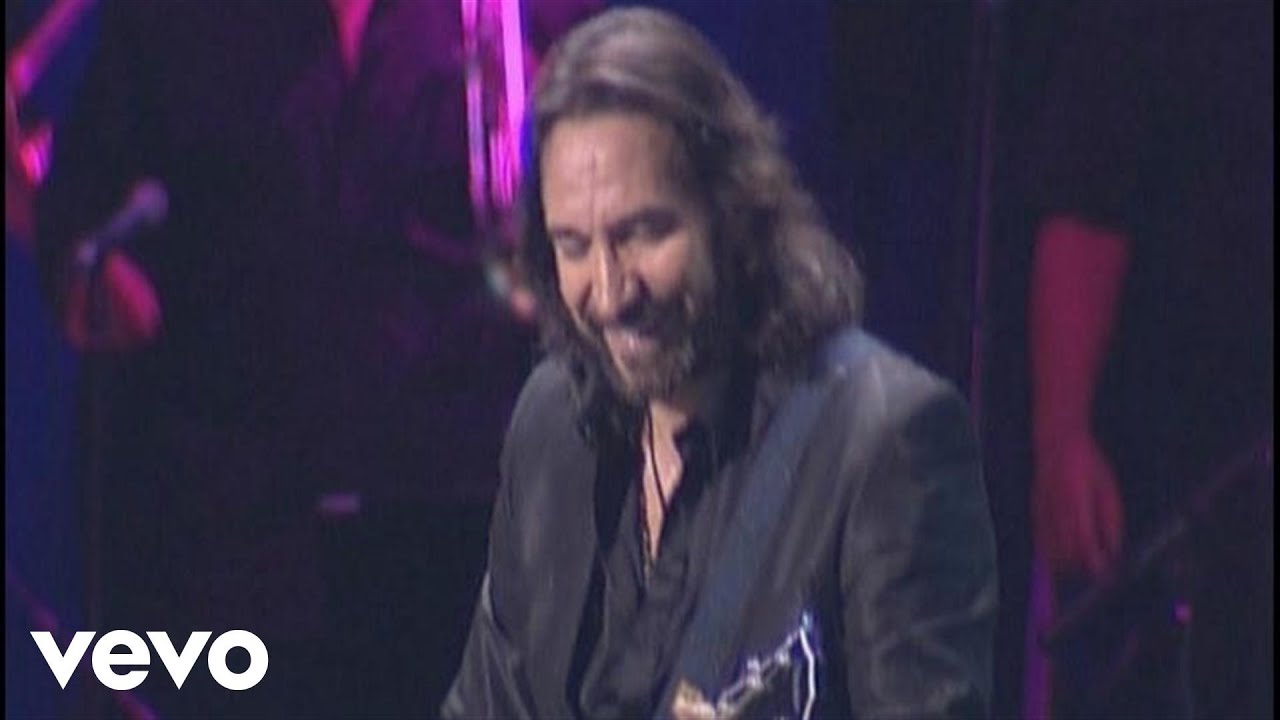 YouTube/MarcoASolisVEVO
For a man who's nearing the young age of 60, Marco Antonio Solis' striking good-looks still makes fans hearts go crazy.
Another aspect about Solis that makes the fans go wild is his musical talents, which has brought him a wealth of fame, both in his home country on Mexico and around the world. Solis has been on the music scene since the 1970s, and during that time, he has become an icon in the Latin music world.
Solis hasn't released any new material in five years, but thanks to his extensive catalog, he really doesn't have to. Every single song has released since 1994 has hit the Latin Hot Singles chart, which includes an astounding 10 number one singles. While he hasn't recorded a new album, Solis has been on the road, bringing to fans all over the sounds of fierce Latin pop, with a hint of cumbia, ranchera, and bachata thrown in to create an exciting mix of musical flair.
Beginning in 2019, Solis will once again take his all-world sound on the road with the Y La Historia Continua tour, and tickets for all of the stops on the tour are pretty much guaranteed to sell out. Here's the complete tour itinerary and ticket information, and keep in mind that all dates and venues are subject to change.
March 29 -- St. Paul, MN -- Xcel Energy Arena
March 31 -- Chicago, IL -- All-State Arena
April 12 -- Austin, TX -- H-E-B Center
April 13 -- El Paso, TX -- Don Haskins Center
Aug. 16 -- Boston, MA -- Agganis Arena '
Aug. 17 -- New York, NY -- Madison Square Garden
Aug. 23 -- Greensboro, NC -- Greensboro Coliseum
Aug. 24 -- Atlanta, GA -- Infinite Energy Arena (Tickets)
Aug. 31 -- Miami, FL -- American Airlines Arena
Sept. 1 -- Orlando, FL -- Amway Center
Sept. 13 -- Las Vegas, NV -- Mandalay Bay (Tickets)
Sept. 20 -- Salt Lake City, UT -- Maverick Center (Tickets)
Sept. 21 -- Denver, CO -- Pepsi Center
Sept. 27 -- Wenatchee, WA -- Town Toyota Center
Sept. 28 -- Kennewick, WA -- Toyota Center
Oct. 4 -- Los Angeles, CA -- Hollywood Bowl
Oct. 12 -- Houston, TX -- Smart Financial Centre
Oct. 13 -- Dallas, TX -- American Airlines Center
Oct. 18 -- Hidalgo, TX -- State Farm Arena