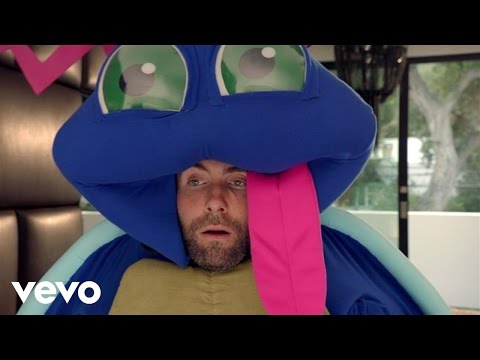 Maroon5VEVO/YouTube
Frontman Adam Levine and band Maroon 5 are busy promoting their as of now one-off single "Don't Wanna Know" featuring Kendrick Lamar. The band rushed into the top 10 on the Billboard Hot 100 after its first full week on the chart moving from No. 59 to No. 9. Since the band's inception, they have become radio staples on both pop music and adult contemporary stations and are now extending their lead for a group with the most top 10 hits on radio.
"Don't Wanna Know" becomes the band's 12th top hit since the beginning of their career. They hold the lead for most top 10's on Radio Songs since the chart was created in 1990. The track moved from No. 11 to No. 9 just three weeks ago and as reflected on the Nov. 29 chart refresh, "Don't Wanna Know" has remained at No. 7 for a second week. Radio Songs tracks overall performance while Pop Songs, also known as Mainstream Top 40, tracks those stations geared towards the masses. The song is spending a second week at No. 10 on that specific chart as well. Overall for group top 10 radio songs, now disbanded female group Destiny's Child comes in a close second with 10 hits.
On the almighty Hot 100, "Don't Wanna Know" remains steady. It briefly fell out of the top 10 but has been at that position for two weeks rounding off the tally's highest positions. The song received a massive bump following the closing performance at the 2016 American Music Awards. On Digital Songs, Maroon 5's latest hit moves from No. 6 to No. 5 where it sold 72,000 copies, up 64 percent compared to the previous week. Maroon 5, Fifth Harmony and Bruno Mars all saw significant increases in overall activity since the Nov. 20 broadcast on ABC.
The song is likely to see another slight bump in sales or radio airplay following a Monday, Nov. 28 performance on NBC's "The Voice."