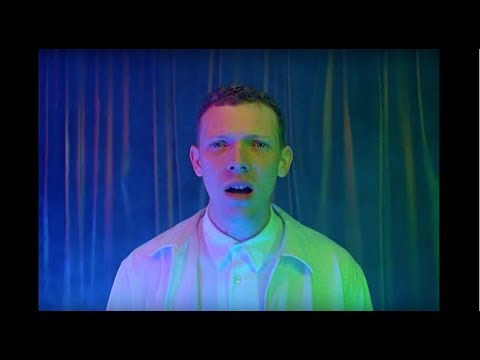 Courtesy of Atlantic Records
Singer Matt Maeson has announced the dates for his autumn 2019 The Day You Departed Tour (Tickets) that is set to begin Aug. 17 in Omaha and wrap up with a Nov. 20 show in Austin. The new dates were announced the day after Maeson's first headlining tour ended, and with good reason; The Bank on the Funeral Tour widely sold out and Maeson's fan base is currently expanding exponentially.
Here's the complete list of shows currently scheduled for Maeson's The Day You Departed Tour:
Aug. 17 – Omaha, NE – Maha Festival
Aug. 19 – Indianapolis, IN – Deluxe @ Old National Centre
Aug. 20 – Detroit, MI – Shelter
Aug. 22 – Albany, NY – The Hollow
Aug. 24 – Pittsburgh, PA – A&R Bar
Aug. 26 – St. Louis, MO – Delmar Hall
Aug. 27 – Madison, WI – High Noon Saloon
Aug. 28 – Minneapolis, MN – Amsterdam Bar & Hall
Sept. 21 – Bristol, TN – Bristol Rhythm & Roots Reunion
Oct. 14 – Tulsa, OK – The Vanguard
Oct. 15 – Columbia, MO – Rose Music Hall
Oct. 17 – Milwaukee, WI – Turner Hall Ballroom
Oct. 18 – Louisville, KY – Zanzabar
Oct. 21 – Charlotte, NC – The Underground
Oct. 22 – Nashville, TN – Basement East
Oct. 23 – Birmingham, AL – WorkPlay
Oct. 25 – Atlanta, GA – Variety Playhouse
Oct. 26 – Johnson City, TN – Capone's
Oct. 27 – Cleveland, OH – Grog Shop
Oct. 29 – Brooklyn, NY – Brooklyn Steel (Tickets)
Oct. 30 – Washington, DC – U Street Music Hall
Nov. 1 – Boston, MA – Brighton Music Hall
Nov. 2 – Philadelphia, PA – The Foundry
Nov. 3 – Richmond, VA – The Broadberry
Nov. 5 – Chicago, IL – House of Blues
Nov. 6 – Kansas City, MO – recordBar (Tickets)
Nov. 8 – Denver, CO – Marquis Theatre
Nov. 9 – Salt Lake City, UT – Urban Lounge
Nov. 11 – San Francisco, CA – The Fillmore
Nov. 13 – Los Angeles, CA – The Fonda Theatre (Tickets)
Nov. 15 – Phoenix, AZ – Crescent Ballroom
Nov. 18 – Houston, TX – House of Blues
Nov. 19 – Dallas, TX – House of Blues
Nov. 20 – Austin, TX – Scoot Inn
Additionally, Maeson will appear with the Revivalists, Sharon Van Etten, the Lumineers and Catfish and the Bottlemen June 22 in Queens, NY at Forest Hills Stadium (Tickets)
Maeson's music, a tell-it-like-it-is sort of alt rock that often confronts self-doubt head-on, has really resonated with fans. There's a bit of a macabre story behind the title of the star's debut album, Bank on the Funeral. As Maeson explained it in a recent Facebook post, "I've been through what seems to be an unending series of ups and downs throughout my life. I've gone through periods of happiness when the thought that my next breath could be my last scared the hell out of me. I've been through periods of my life where I wanted nothing more than to take that last breath. In short, at every point in my life, in one way or another, I've banked on the funeral." Maeson wrote the songs for Bank on the Funeral from 2011 through last year; it'll be interesting to hear what his next batch of songs sound like now that he's flying high.
Follow Matt Maeson here.