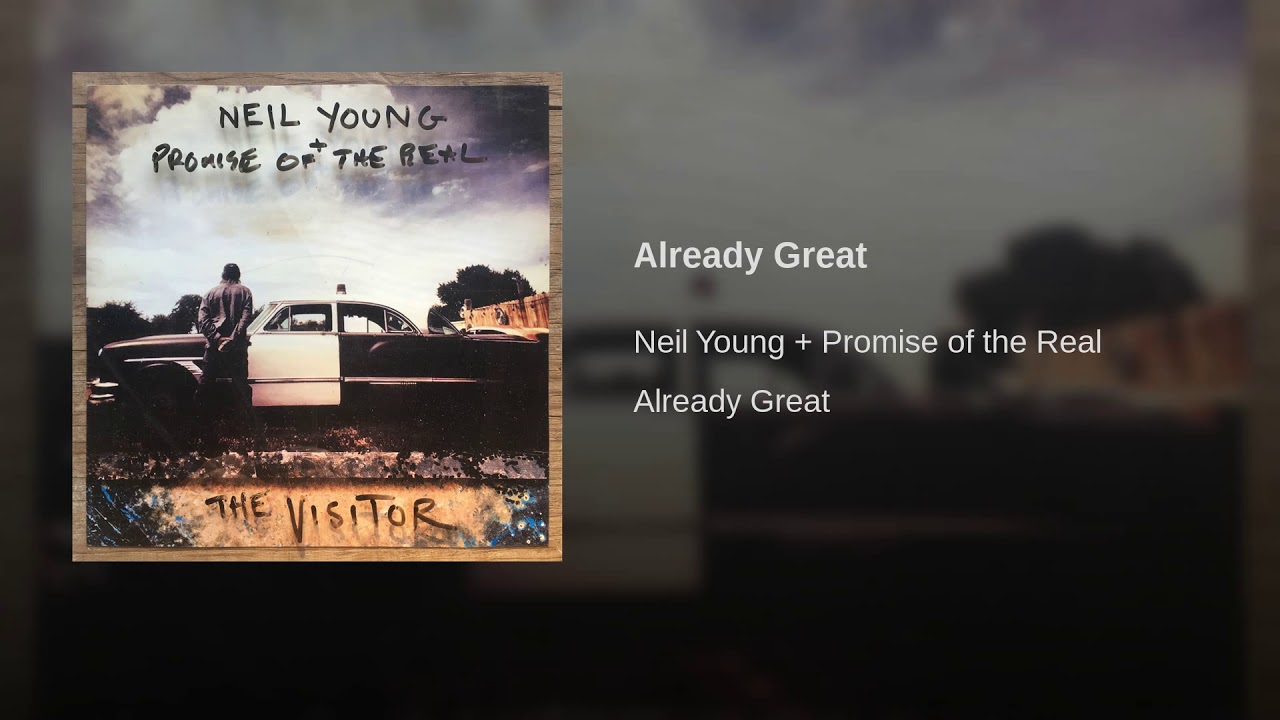 Lukas Nelson & Promise of the Real / YouTube
A new album is in store for Neil Young and longtime collaborators Lukas Nelson & Promise of the Real, and the group has released the first single from the forthcoming record. Titled "Already Great," the protest-themed song has Young reciting the anthemic refrain, "You're already great / You're the promised land / You're the helping hand." Listen to the song above.
"Already Great" is the first single off The Visitor, Young's latest LP set for a Dec. 1 release. Its politically-charged message is an ode to the U.S. despite the tense political climate throughout the country. The title is a jab at President Donald Trump's campaign slogan, "Make America Great Again." The song concludes with the popular rallying chant at recent protests, with Young and Co. singing "Whose streets? Our streets!" 
Young has been busy in the studio in 2017. The iconic musician released Hitchhiker in August, a 10-song collection of previously unreleased acoustic songs recorded in 1976. The Visitor marks the singer's 39th studio album and first release containing new music since 2016's Peace Trail.
The Visitor will also feature the previously released track "Children of Destiny," which was surprise-released on July 4. "Children of Destiny" featured a total of 62 musicians in the studio recording, including all members of Promise of the Real and a 56-person orchestra. Watch the patriotic video for the song here.