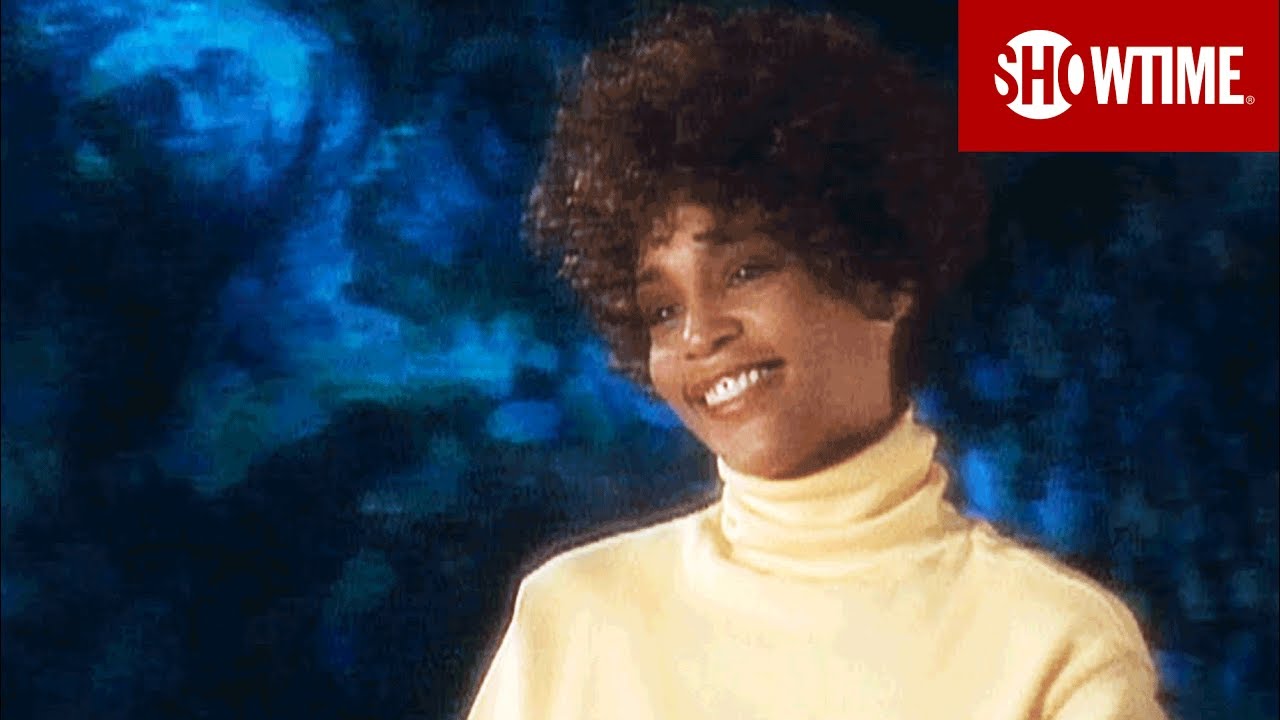 Showtime YouTube
It seems hard to believe Whitney Houston has been gone five years now. But the stark, intimate look at the R & B superstar's life granted by Directors Nick Broomfield and Rudi Dolezal new documentary film "Whitney: Can I Be Me" reminds us that amidst the glitter and glamour of life in the limelight, Houston was a conflicted soul, living in a well of inner chaos. The film opened in theaters Aug. 18 and premieres on Showtime on Aug. 25.
Early reviews of the captivating profile are good, with The New York Times branding it "a surprisingly conventional, dutifully respectful behind-the-scenes portrait of Whitney Houston's rise and struggle with fame and drugs before her death at 48."
When a light of Houston's proportion goes out, the world is arguably left with a void so deep that no amount of passing time will make it less painful. This year marks the 30th anniversary of her critically-acclaimed self-titled album. Back then, the chart-topping songstress had the world at her feet. Little did any of us know what kind of a toll her cataclysmic ride to fame would take on her. But, "Can I Be Me" tries to help us understand.
Per NPR, "Whitney: Can I Be Me" "offers a story that references how race and class work in America, presenting Houston as a superstar whose early success locked her into a public image seriously at odds with her real life." She was constantly trying to be herself, despite label and industry demands that molded her strictly into a certain kind of image.
"Her favorite saying was, 'Can I be me?'" Houston's saxophonist Kirk Whalum says in the film. "In fact, she would say it so much that we had it sampled: 'C-c-c-c-can I be me?' That was the conundrum. Like, 'Damnit, I have made all this money and made all these people happy. And I still can't be me.'"
The film offers a raw, vulnerable look at Whitney Houston's tumultuous life via interviews with friends, former employees, backing musicians and former record company staff members. One former Arista exec says Clive Davis tried to avoid having her songs sound "too black." A friend suggests her troubled relationship with her ex, Bobby Brown, intensified her use of substances.
Whether trying to fit a mold or not, Whitney Houston had one of the greatest singing voices in music history. As an AXS song ranking suggests, "Houston's extraordinary vocal talent and memorable songs will forever remain her greatest legacy."
Whitney Houston has touched millions of lives with her unparalleled vocal gifts. Though she is gone, she will never be forgotten. Aspiring artists across multiple generations cite the late, great singer as a chief musical influence. A shining example is nine-year-old "America's Got Talent" 2017 contender Angelica Hale who told the judges she wants "to be the next Whitney Houston" at her audition. Current Grammy-winning R & B artists like Alicia Keys and Jennifer Hudson also name Houston as a primary influence.
"Whitney: Can I Be Me" is notably an unauthorized film. So, commentary from family is via archival footage only. A competing estate-approved biopic from filmmaker Kevin Macdonald is also in the works.
"Whitney: Can I Be Me" airs on Showtime on Aug. 25 at 9 p.m. ET/8 p.m. CT. Visit Whitney Houston's artist page at AXS for more information about the music legend.