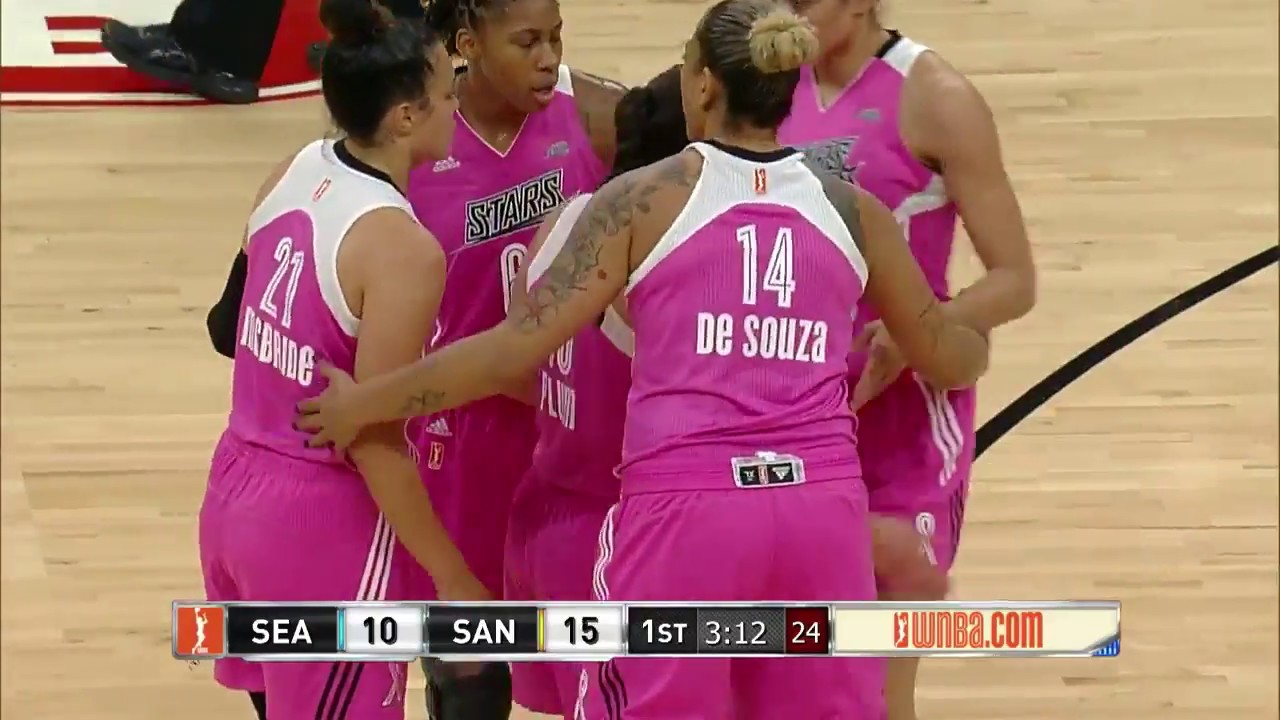 WNBA/YouTube
From its origins in Salt Lake City to its most recent address in San Antonio, the new Las Vegas WNBA franchise comes to town with an established reputation and plenty of lofty goals still to achieve. Established more than 20 years ago as the Utah Starzz, the organization has made the WNBA postseason nine times in 21 seasons, advancing to the Finals once in 2008 when the team played in San Antonio as the Silver Stars.
The team--which just announced its new moniker, the Las Vegas Aces--will play its home games at the Mandalay Bay Events Center, and you can put down a deposit right now for season tickets right here on AXS.com.
Newly announced Head Coach Bill Laimbeer knows what it takes to win a league title, having earned two championship rings himself with the NBA's Detroit Pistons in 1989 and 1990. But it is his success as a coach in the WNBA that will help the Las Vegas Aces reach the pinnacle itself, as Laimbeer won WNBA championships with the Detroit Shock in 2003, 2006 and 2008. Incidentally, it was Laimbeer's Shock that defeated the San Antonio Silver Stars in the 2008 Finals.
Organizationally, this Las Vegas team has seen some amazing players wear its uniforms over the last 21 seasons in both Salt Lake and San Antonio. A quick glance at the franchise's all-time roster reveals some incredible talent: Jennifer Azzi, gold-medal Olympian and Hall of Fame player; Becky Hammon, six-time WNBA All-Star player; Ruth Riley, the first player to win MVP awards for both the NCAA Championship and the WNBA Championship; and many other players basketball fans will remember fondly.
(By the way, Hammon is an assistant coach for the San Antonio Spurs of the NBA, breaking barriers as a woman coach in the men's professional league, while Riley is the current general manager for the Las Vegas franchise.)
A quick look back at the team's playoff history also shows some moderate success, despite the lack of a championship. With those nine postseason appearances, the organization lost its first playoff series six times—including the last five times in a row that the team reached the postseason. However, the franchise also lost twice in the Western Conference Finals (2002, 2007) in addition to the one trip to the WNBA Finals in 2008. 
Admittedly, the last three seasons in San Antonio were rough, as the team won just 23 games combined. The good news, however, is that this has given the organization excellent draft position, and in addition to drafting all-time NCAA scoring leader Kelsey Plum in 2017, the franchise gets the No. 1 overall draft pick for the 2018 season as well. With a proven coach like Laimbeer in the fold now, as well, there is only one direction for the team to go next season.
Keep it here on AXS.com for plenty more on the WNBA and Las Vegas to come.