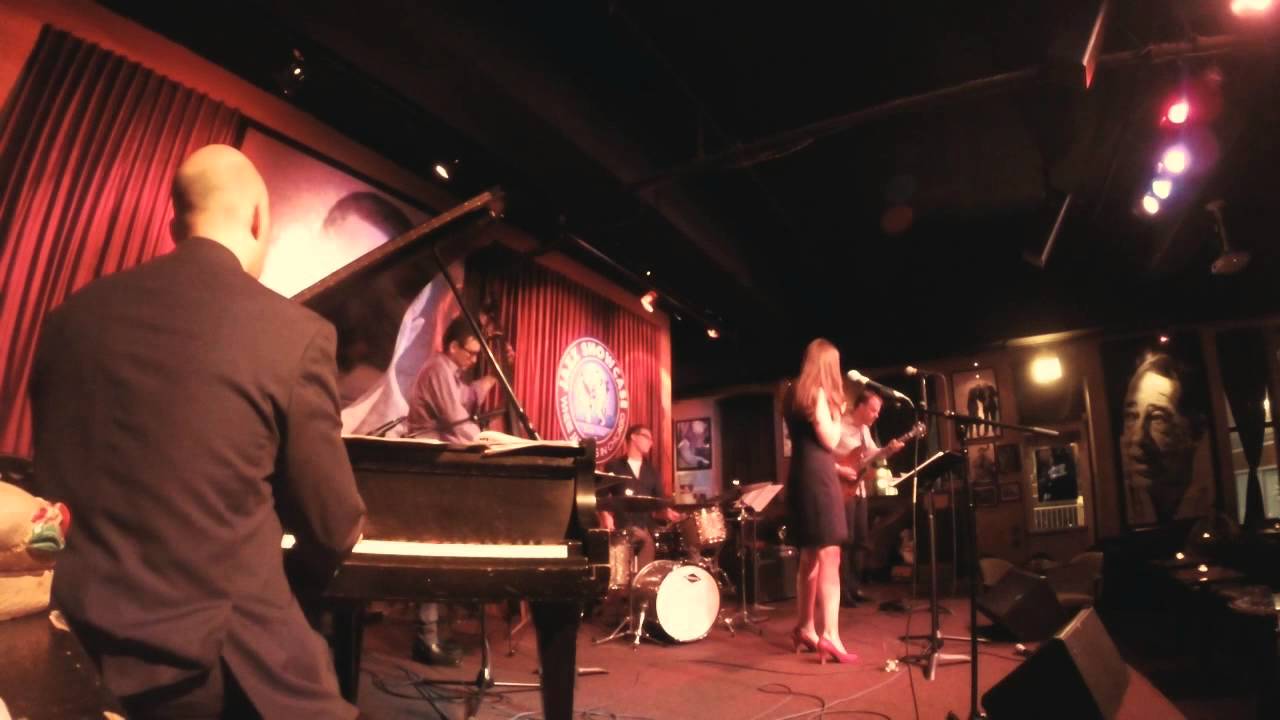 https://youtu.be/wV4vSV-VZfc
Jazz musician and Chicago-based, Keri Johnsrud, has been a solid staple in the Chicago jazz scene for over fifteen years. She has built a very strong and dedicated fan base, as well as gained quite a bit of respect and admiration from critics and her peers.
She has released her second album, This Side of Morning, in April which has garnered new acclaim. Additionally, the album is receiving airplay on national and international radio stations, and the single, 'When Morning Dawns,' is featured in the independent film, "Thank You a Lot."
Having sung since she was seven years old, Keri brings a passion and knowledge for jazz that is missing amongst the rich jazz scene. Keri discusses her love of jazz music, new additions of creativity with This Side of Morning, and what keeps he grounded as a musician.
What draws you to jazz music in particular?
Keri: I grew up listening to jazz, so I would say that I have more of an emotional connection with this type of music than with other genres. I like all types of music, but with jazz I feel there is also a sense of freedom (whether it's melodically, rhythmically, lyrically) which is very appealing to me as a musician/vocalist.
What is your method/process with your writing and music?
Keri: Typically, the melody will come first to me; whether it's from just playing around on the piano or by something else that I hear in the goings-on around me. The lyrics tend to come much later. Once I have the melody solid, I play it over and over, every day, multiple times a day, until I start to feel the story I want to tell. Then, the lyrics start to emerge.
Were there any new creative processes with the recording of This Side of Morning?
Keri: Yes! I had, and still have, the fortunate opportunity of collaborating with a wonderful musician/pianist by the name of Kevin Bales. He lives in Atlanta, so all of our communication and ideas were transferred either through email or by making trips to either city (me to Atlanta, he to Chicago). I would have an idea for a song or have it mostly complete and he would take what I had and make it come to life in a way that I maybe wouldn't have thought to do writing on my own. It's been a pretty cool process, thus far.
How do you constantly evolve in an ever-changing industry?
Keri: I usually begin with asking myself, "What would I want to hear as an audience member?" and go from there (i.e. using different instrumentation, rhythms, melodies); however, as simple as it sounds, I also feel that you need to remain true to yourself in the process. It's easy to become distracted and feel like you need to sound like 'so-and-so' or do 'this-and-that' to be relevant in this industry, but I really believe that if you 'do you', you will find an audience that will take notice.
**Fun Questions**
Who has been the most influential artist in your life?
Keri: I'm a huge fan of Shirley Horn. She has a way of telling a story that makes you feel like she is speaking only to you when she performs. I would also have to say my mom (she's a singer, too). Without her love of big band/swing, I maybe wouldn't feel so strongly about the music as I do. She was always singing that type of music when I was growing up.
Who was your first concert, and do you have a favorite?
Keri: My very first concert was Lisa Lisa and the Cult Jam with The Jets as the opening act. For better or worse, I was very much into 80's pop, as well, growing up. I really don't have a favorite concert, though.
Who or what five albums or artists would you not want to live without?
Keri: In no particular order: 1. Oscar Peterson Trio + One (with Clark Terry) 2. Shirley Horn with Horn (or A Lazy Afternoon) 3. Billy Joel - An Innocent Man (or any of his albums, really) 4. Getz/Gilberto 5. Ahmad Jamal - But Not For Me
Who or what is your guilty musical pleasure?
Keri: I absolutely love Huey Lewis and the News…