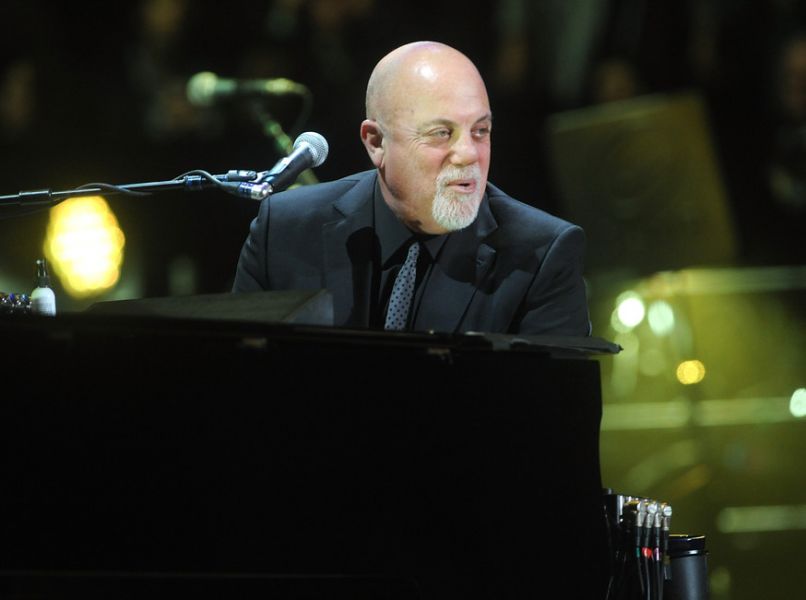 Photo by Brad Barket/Getty Images
From the day the lineup drops, Bonnaroo fans everywhere agonize over the possibility of conflicts between two or more bands on their must-see list. Today those possibilities likely became reality for them as Bonnaroo unveiled their 2015 daily set times. While many things, such as the dates artists were performing and which were getting Late Night sets, were already known, the schedule did answer some questions left lingering.
The first question that was answered was what would happen with the Friday headliner slot? While Deadmau5 was billed in the #3 spot typically reserved for a headliner, Bonnaroo had already announced that the EDM superstar would perform a rare Late Night What Stage set, leading many to speculate that Kendrick Lamar and Deadmau5 might both get only partially unopposed sets as happened in 2010 when Stevie Wonder and Jay-Z played a similar configuration. With the schedule reveal, it is now known that there will be no unopposed headliner for Bonnaroo's first full night. Kendrick Lamar will perform during what would typically be the headliner slot, from 9:45 to 11:00 p.m. but will have Which Stage competition from Ben Harper & the Innocent Criminals. Deadmau5 will then take the What Stage from Midnight to 1:30 a.m. with no Which Stage performer but all of the other Tent Stages hosting artists starting between Midnight and 12:30. Closing out the daytime portion of the tent stages will be Tears for Fears in This Tent, Kacey Musgraves in That Tent, and Ben Folds & Y Music in The Other Tent.
The second thing of interest is the addition of The Who Stage to the schedule. Thus far, Bonnaroo has not revealed any information about this new stage. As neither Cafe Where nor the Sonic Stage are currently listed on the schedule, it is unknown if The Who Stage is a re-christening of one of those existing stages or a brand new stage being added to Bonnaroo's lineup. What is known is that it is serving as one of the Club Stages for 2015. Thursday night, The Who Stage will be turned over completely to Communion Music, the record label and concert promoter co-founded by Mumford & Sons' Ben Lovett. Previously announced Communion Music artists Son Little, Little May, Raury, Bear's Den, and Rubblebucket will fill out The Who Stage on Thursday night. The rest of the weekend it will go unbranded and will feature other Club Stage performers.
Saturday night returns Bonnaroo to their usual unopposed headliners as Mumford & Sons will anchor the What Stage from 9:30-11:30 p.m. with Bonnaroo favorites My Morning Jacket pre-headlining from 7:00-8:30 p.m. As anticipated, Bassnectar will command the Which Stage Late Night set. Closing out the pre-headliner portion of the other stages will be Childish Gambino on Which Stage, Belle & Sebastian in This Tent, Atomic Bomb in That Tent, and SBTRKT in The Other Tent.
Sunday contains few surprises, the biggest of which is probably the 2.5 hour headlining set by Billy Joel, from 9-11:30 p.m. While the Piano Man has more than enough hits to fill that time, it's a set length typically seen by the Sunday jam bands of yesteryear. Pre-headlining for Billy Joel will be Florence & the Machine from 7:00-8:00 p.m. As was already announced, the Bluegrass Situation will take over That Tent the entire day, with Shakey Graves, Hurray for the Riff Raff, Bela Fleck & Abigail Washburn, Sturgill Simpson, Punch Brothers, and Earls of Leicester performing before the tent closes with the Bluegrass Situation Superjam. Closing out the other stages before Billy Joel caps off the festival will be Robert Plant & the Sensational Space Shifters on the Which Stage, G-Eazy in This Tent, and Caribou in The Other Tent.
Also of interest to fans is official confirmation that there are artist additions to come. There is one "To Be Announced" slot on the main stages, Saturday in The Other Tent, and several more Club Stage performers to be announced. Also left to be added to the schedule is the Cinema Tent.
Bonnaroo 2015 will be held June 11-14 at Great Stage Park in Manchester, Tn. Featured performers include Slayer, Alabama Shakes, and Earth, Wind, & Fire among others. You can see the full Bonnaroo 2015 schedule here.