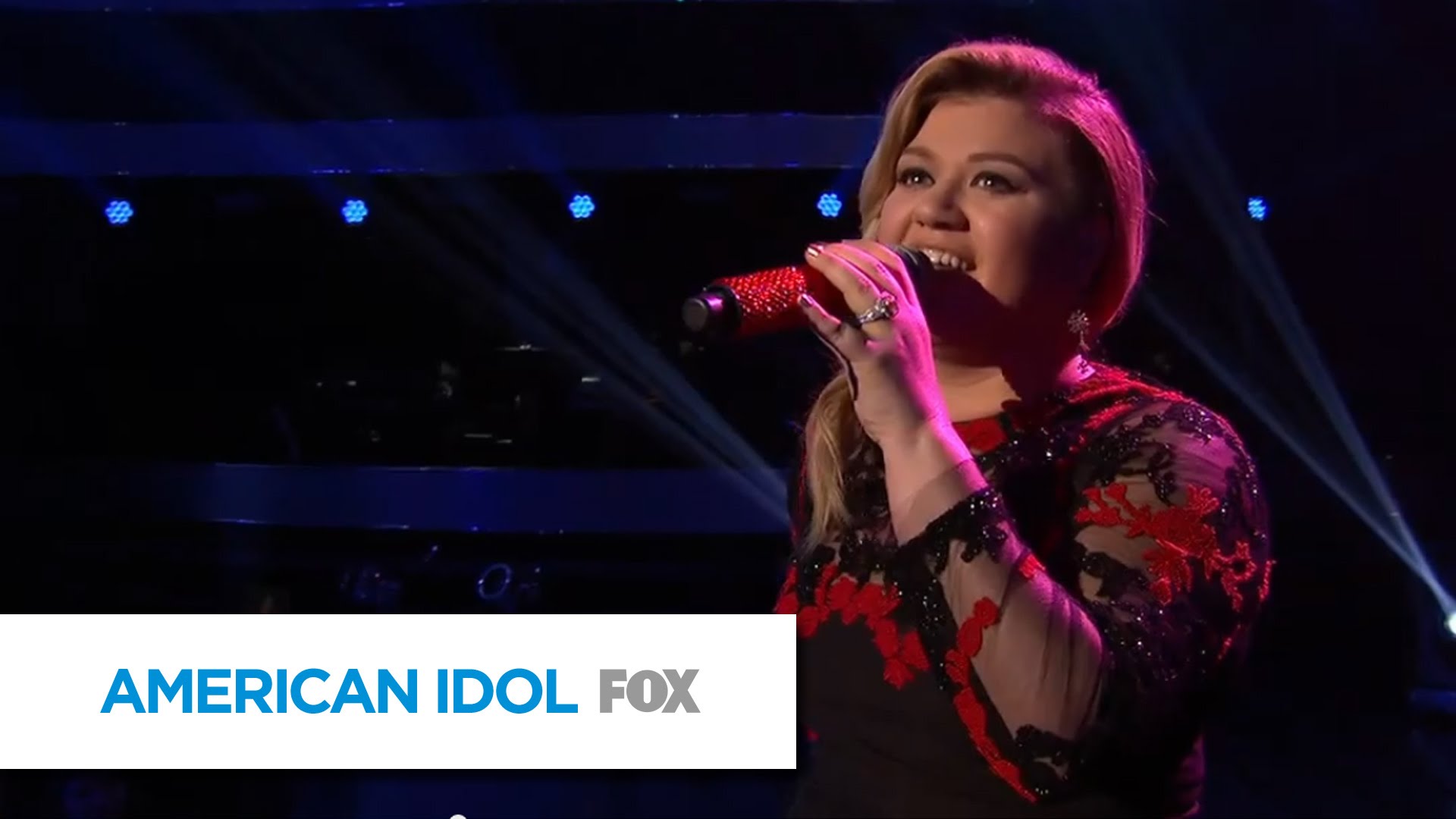 FOX/ American Idol
Last night on "American Idol", inaugural winner Kelly Clarkson returned home to the place that made her a superstar. Her door into the industry saluted her career by inviting her onto the show to promote Piece by Piece but to also perform and mentor the latest batch of contestants. Clarkson performed current single "Heartbeat Song" and instead of debuting a new single, she performed one of the two songs she auditioned with, "At Last" originally performed by Etta James.
Each contestant sang a song from Clarkson's catalog spanning to her first album Thankful. Contestants received advice from Clarkson as they sang hits like "Miss Independent," one of Clarkson's favorite to perform live, "Catch My Breath," "Dark Side," "Breakaway" and "Since U Been Gone." "American Idol" paid tribute to the gal that launched her career and the success of the show the first time around.
"American Idol" aired a clip of Clarkson's audition of "At Last" before panning in on the three-time Grammy winner performing that very song. 13 years later, her voice has matured and Clarkson showed the contestants how it's done with her bluesy rasp and powerful notes while connecting with everyone in the venue. It only took a few bars before the crowd began cheering for the sweet breathy notes coming from the songstress.
Kelly Clarkson auditioned with Madonna's "Express Yourself" which is rarely acknowledged because her strong high notes on "At Last" were enough to get her through to the Hollywood rounds. Clarkson's audition never aired on television but once she stole the show being crowned the winner, footage was released.
Throughout the years it's always been a risky choice to perform the powerhouse singer's songs due to the range and coming from the show, the original versions are memorable. Only a handful of this season's contestants were able to pull off delivering adding their own touch.
After performing "At Last," Clarkson finally had the chance to meet Harry Connick Jr., whose children are big fans. Connick Jr. expressed how excited they would be knowing he's meeting one of their favorites. Jokingly, Clarkson asked why they weren't there saying, "You're a crap dad!" The four posed for a picture that can be seen on Clarkson's social media.
Kelly Clarkson's cover of "At Last" comes on the heels of covering Tracy Chapman's 1995 hit "Give Me One Reason" on SiriusXM that trended the Internet and made radio personalities gawk over the performance on air across the country.