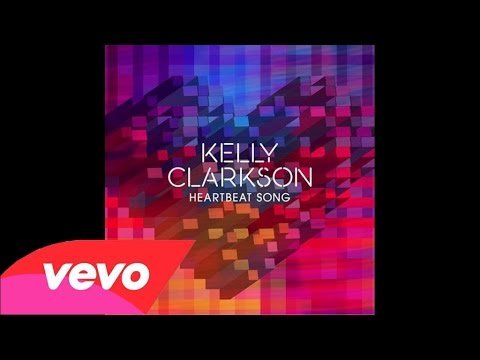 Kelly Clarkson
Kelly Clarkson, new mom, has released her first single from her upcoming album Piece by Piece due out early this year. "Heartbeat Song" came right on time as scheduled and if there's anything the powerhouse singer-songwriter is loving the most it's being a mommy to River who came into the world last June.
Clarkson released an extended teaser clip featuring River playing at the mixing console, where she's destined to be. "Heartbeat Song" was released before midnight and it's not only a cute mid-tempo track, it's even cuter that it's an ode to her baby girl. Last week, Clarkson tweeted out hints about the lead single saying "proof of life & Dr. Dre" which all but confirmed the song that's been registered with ASCAP for a while.
"Heartbeat Song" is a fresh pop approach for Kelly. It's littered with heavy drum programming and simple lyrics that still paints a vivid picture of her newfound love. She sings "You, where the hell did you come from?/ You're a different different kind of fun/ And I'm so used to being numb." "Until tonight I only dreamed about you/ I can't believe I ever breathed without you," is a far cry from where she was eight years ago, bitter and angsty. Any follower of the superstar who knows her backstory cannot be left without a smile after hearing the beginning of the next chapter in her career and in life.
The message is wonderfully written so it can apply to Kelly's life the way she sees fit and the listener can easily get what they get, a happy love song in any sense. Vocally, she's clear and the maturity in her voice is at her peak, fluent lows and steady highs.
It may not be the strongest song in her catalog but if they're planning a Stronger replay it's the perfect way to bring Clarkson back to the airwaves before she slays with the follow-up single closer to the album release, in the fashion of "Mr. Know It All" followed by the Hot 100 No. 1 hit "Stronger (What Doesn't Kill You)".
Kelly has been asked about the flavour of her new album, is it country, is it pop? What we've come to expect from her is a variety of sounds that now blend effortlessly all tied together by pop. "Heartbeat" is her return to pop after nearly four years since her last album, though we were all tied over with a greatest hits and holiday record in between.