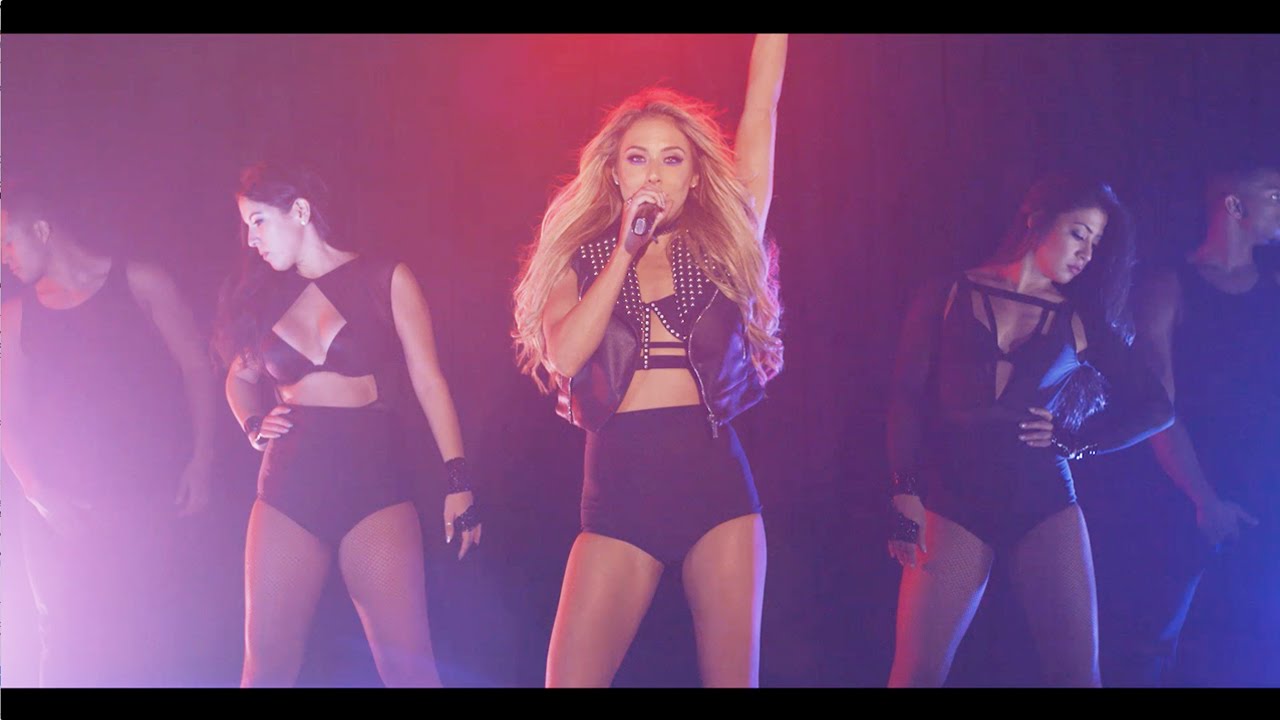 https://www.youtube.com/watch?v=cfxZ2a7i0fM
YouTube personality, Mandy Jiroux, is having a busy and successful year. She has nearly 1 million YouTube subscribers, which feature her dance tutorials of popular dance and pop songs. She has just recorded her first debut album, out now, featuring her hot single, "My Forever." The dance video for "My Forever" is featured with this interview, so check it out! Mandy is best known for her acting featured with Miley Cyrus in "Hannah Montana & Miley Cyrus: Best of Both Worlds Concert," along with "The Miley and Mandy Show." Mandy has also been in featured spots on "Keeping Up with the Kardashians," and "The Teen Choice Awards" (2008). We caught up with Mandy and chatted about her debut album, who and what influences her dance tutorials, her work with iHeart Radio, and more.
Lindsey: Your debut album is out now. What was the creative process like recording it?
Mandy Jiroux: The creative process has been fun and exciting! I'm fortunate enough to work and collaborate with some of the best writers and producers so that alone is surreal. I can't wait to finally release my music! Right now I am finishing up my tracks and figuring out my next single.
L: What influences your dance tutorials? How do you decide which ones you'll do?
M: I decide which tutorial I'm doing next by reading the comments on my videos. Whichever song my fans are requesting the most next is usually the one I go with.
L: How has your background influenced where you're at today?
M: Starting to dance at such an early age has influenced where I am today the most. I was on stage performing and competing at three years old and in middle school and high school I was touring the world assisting the best choreographers in the business. By the time I was 13, I knew I wanted to move to LA and pursue a career in dance professionally. When I finally made the move at 18 years old, I was fortunate enough to never stop working. My dance gigs led me to start singing, which has led me to where I am today.
L: You've recently (or currently) are doing quite a bit of work with iHeartRadio...how did that come about, and how does that inspire your creativity?
M: Working with iHeart Radio is a dream come true. I had a meeting with them a few months back and since then we have been creating ways to collaborate together. They're involved with all of the best music artists in the business, those who I look up to, so I feel very fortunate to be working so closely with them.
L: Who was your first concert? Who's been your overall favorite?
M: My first concert was Frankie Valli and The Four Seasons when I was seven years old. My overall favorite concert that I have ever been to would have to be Justin Timberlake's FutureSex/LoveSounds tour.
L: What five albums and/or artists would you not want to live without?
M: Michael Jackson, Justin Timberlake, Elvis Presley, Eminem, and Britney Spears.
L: Album currently in rotation?
M: I usually have more single's on rotation then full albums, however, the last album I loved listening to from top to bottom is "Queen of the Clouds" by Tove Lo.
L: Book you're currently reading?
M: The Four Agreements by Don Miguel Ruiz
L: What movie have you seen recently seen that left an indelible impression on you?
M: Straight Out Of Compton. It's such an inspiring film and left me even more intrigued by the hip hop community and culture.