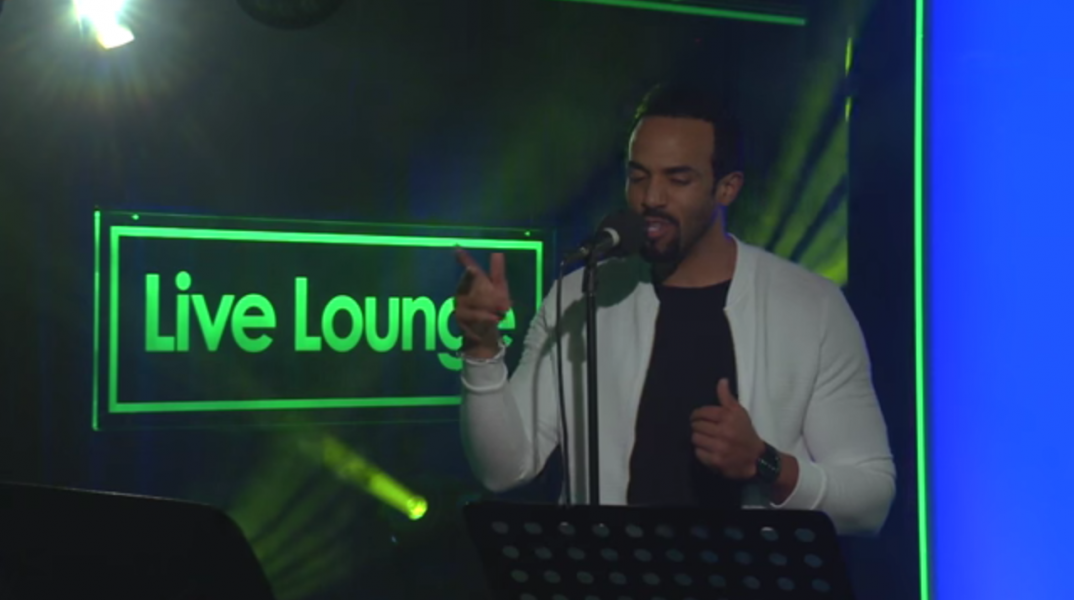 BBC Radio 1Xtra/YouTube
Hey, remember Craig David? Back in 2000, he had a top 10 hit with that song "7 Days" that surprisingly still holds up in 2016. And then, nothing. He just sort of disappeared, stateside at least. Born To Do It, his debut album peaked at No. 11 on the Billboard 200, while his second album Slicker Than Your Average hit No. 32. Then, for his third album, it, uh, well his label didn't release it in the United States, and that was about it for us here. In the U.K. it seems as if he stayed afloat, but who's to say; his last album came out back in 2010.
Regardless of his career up until now, Craig David is still massively talented, so it came as no surprise that when the singer stopped by the BBC Live Lounge and performed Justin Bieber's "Love Yourself," he transformed the track and knocked it out of the park. Bieber's original is an acoustic song about his mom liking everyone but how his mom didn't like some girl he used to see. Whatever. Craig's version keeps the acoustic guitar but also adds in those rapid-fire 2 step drums from so long ago, giving the track the energy boost that the original is crying out for. And you can't forget Craig's velvety voice, a reminder of how great 2000 was when Craig David was at his peak. Watch it below.