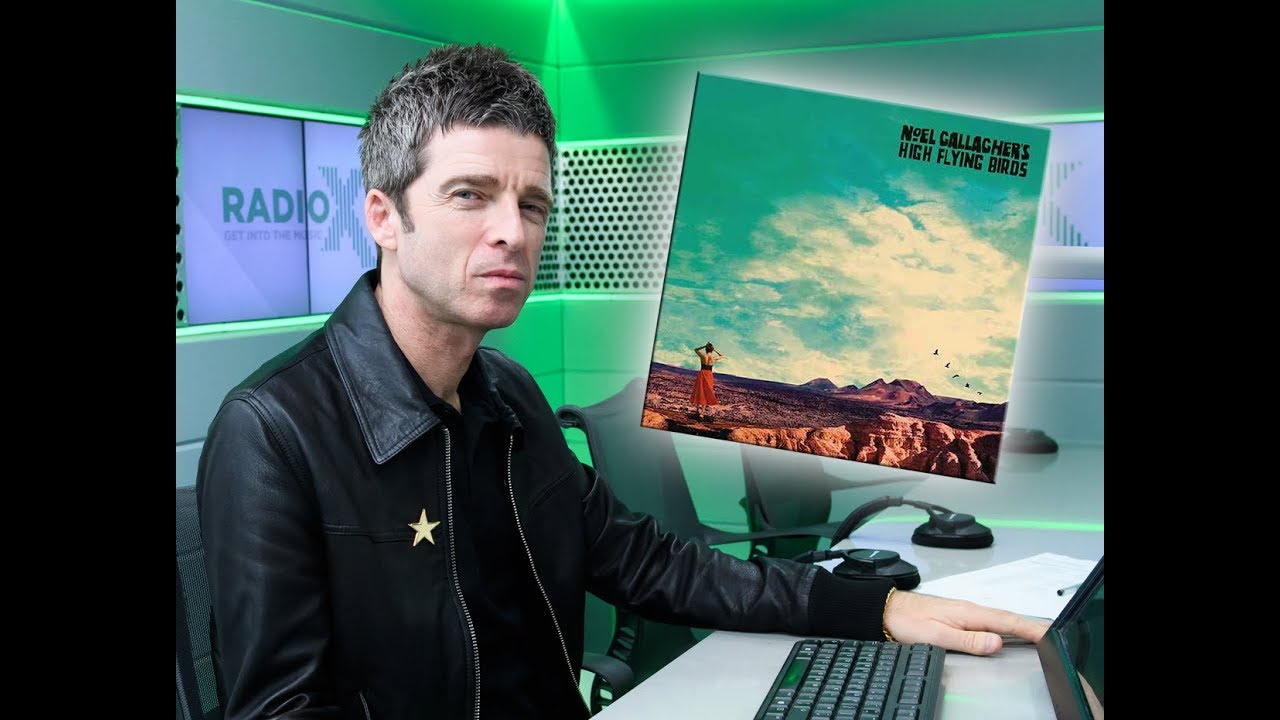 Radio X/YouTube
Noel Gallagher is finally releasing his first tell-all book. Okay so it won't be based around the highly entertaining ongoing family feud between himself and cheeky brother Liam, but the picture-filled book will share unheard stories from Noel's latest world tour in support of his 2017 studio album, Who Built the Moon?
The upcoming 224-page book to be titled "Any Road Will Get Us There (If We Don't Know Where We're Going)," was announced on Wednesday morning, and is scheduled to arrive later this fall on Nov. 1 through Bonnier Books. The book will arrive just short of a year since Who Built the Moon? was released on Nov. 24 of last year. According to the announcement seen below, the book's contents document the entire 72-date world tour on which the band embarked following the release of Gallagher's third solo album, including exclusive interviews to go with "hundreds of pictures" from British photographer, Sharon Latham, with accompanying words courtesy of Hamish MacBain.
Both Gallagher and Latham will also sit down for a Q&A in London on Oct. 23 to discuss the musical journey and how the two captured the moments fitting for an entire book.
'I've been on six-week tours of America and it breaks you open, but to do it straight off the bat, in the middle of winter, with three new girls... I was thinking, If we survive this, it'll be a miracle... but it was the best time we've ever had," Gallagher shares in a statement as read on the book's pre-order page, found here.
A video interview of Gallagher discussing each of the tracks heard on Who Built the Moon? can be watched above.
As of Wednesday morning, fans are still waiting patiently for the announcement of a coffee table book full of hilarious insults collected by each of the Gallagher brothers towards one another over the years. Fans should be optimistic for a potential 2019 announcement.