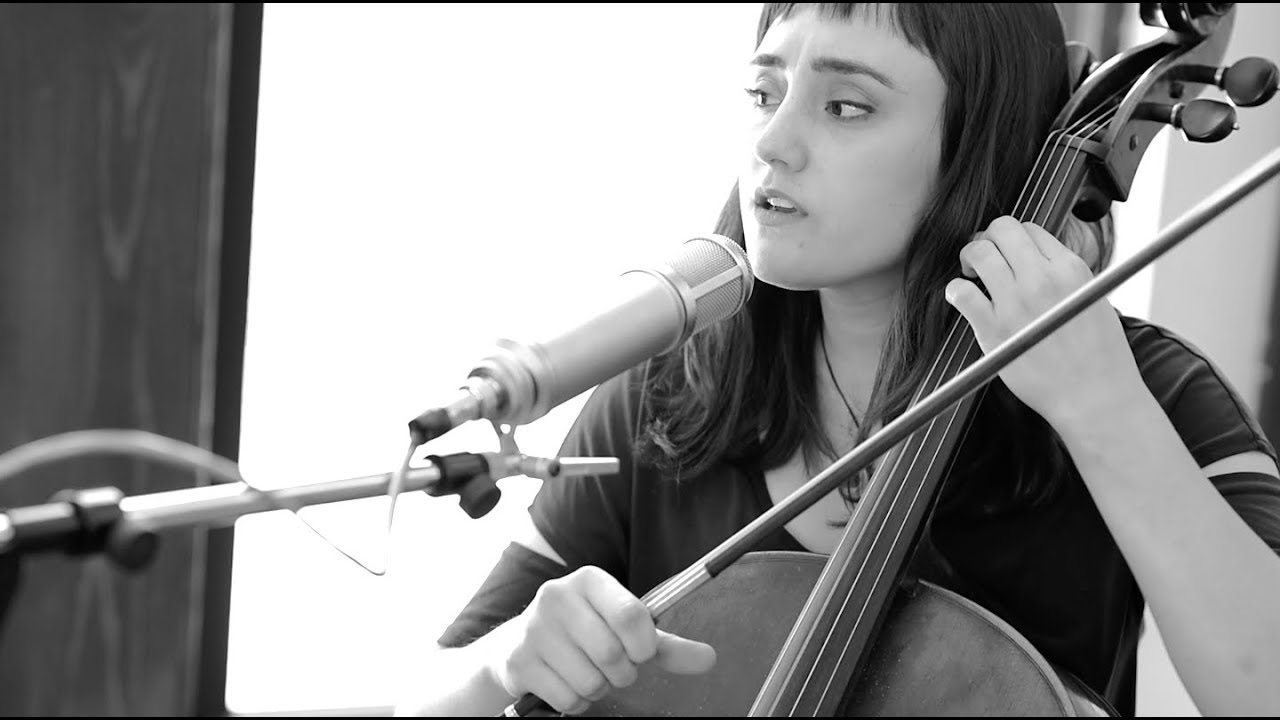 Oliver The Crow/YouTube
Folk duo Oliver The Crow are touring this summer, giving audiences the opportunity to hear their newest music and experience their talented musicianship live. Watch a live performance of "Sailing With The Tide" by playing the video above, before their tour begins July 25.
The duo, which consists of cellist Kaitlyn Raitz and fiddler Ben Plotnick, released their self-titled debut album last month and proved how less can be more. Both artists had previously been part of other groups; per the album's press release, Raitz founded the folk duo Bride & Groom and has also toured with The Bombadils, while Plotnick is still part of a folk quartet called The Fretless. But in coming together as Oliver The Crow, they discovered a different vibe that's unique from all of their previous projects. It's much bigger than one would expect a folk album to be, which will be particularly interesting to hear live. How will they bring the many different sounds used on their album to life in concert?
Their 2018 tour starts July 25 with three Canadian shows before arriving in the United States on Aug. 5 and taking Oliver The Crow to a dozen venues largely along the East Coast. It's a limited run of shows, but well worth it for anyone who's wanted to hear what folk music can sound like when it meets today's popular music. With their ability to combine classic instruments with electronic production, this duo is changing what audiences think about the folk genre and should not be missed. Play their "Sailing With The Tide" video above to hear their modern folk sound and then see them on tour this summer.
Oliver The Crow's self-titled first album is now available on iTunes. Below are Oliver The Crow's currently announced 2018 tour dates, with tickets and more information available here:
July 25 - Toronto, ON, Canada - Burdock
July 26 - Quinte West, ON, Canada - Old Church Theatre
July 27 - Montreal, QC, Canada - Casa Del Popolo
Aug. 05 - Bristol, CT - Acousticool House
Aug. 09 - Baltimore, MD - Four Hour Day Lutherie
Aug. 10 - Philadelphia, PA - Philadelphia Folksong Society
Aug. 11 - Falls Church, VA - The Falls Church
Aug. 16 - Lexington, KY - Willie's Locally Known
Aug. 17 - Huntington, WV - Press Club
Aug. 18 - Asheville, NC - Isis Music Hall
Aug. 23 - Chicago, IL - The Hideout
Sept. 01 - Burlington, VT - Nectar's
Sept. 05 - Manchester, VT - Earth Sky Time Farm
Sept. 06 - Barnard, VT - BarnArts Center for the Arts
For more on Oliver The Crow, visit their official website.