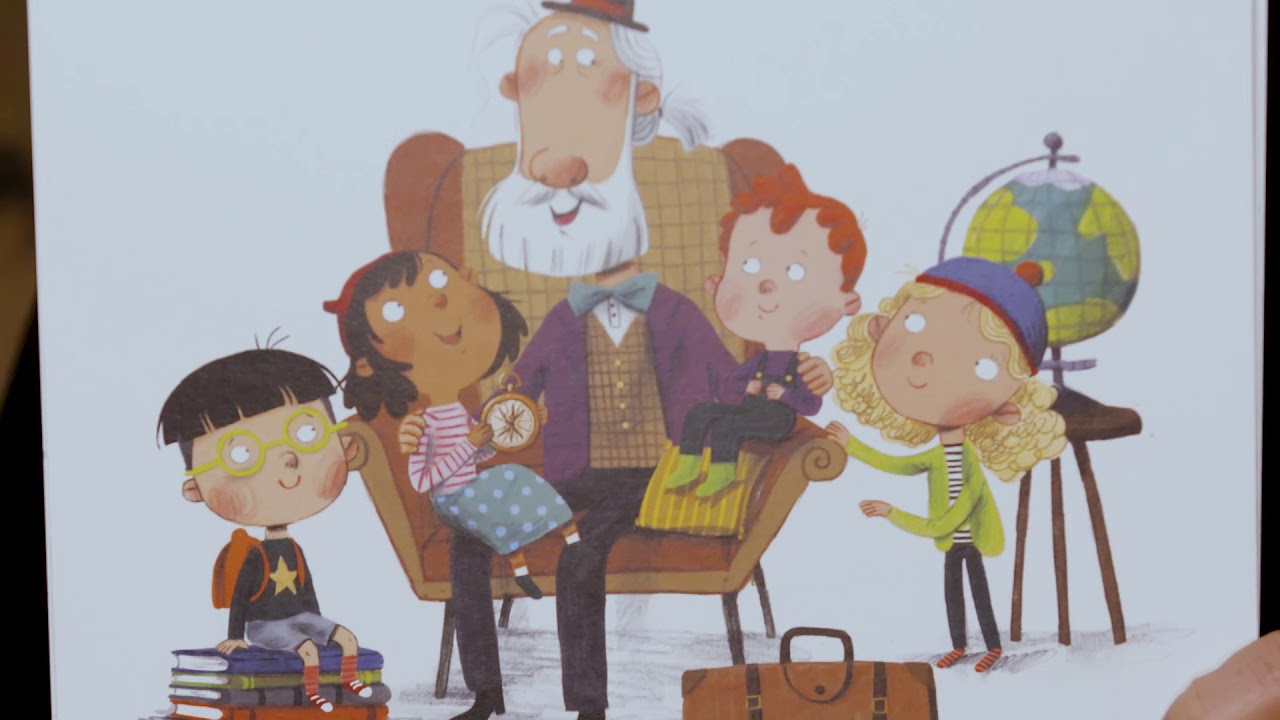 YouTube/Random House
Paul McCartney will soon publish his first-ever children's book and fans can get a sneak peek at the artwork. The legendary British rocker's picture book "Hey Grandude!" will hit shelves Sept. 5 via Random House/Puffin.
The 18-time Grammy winner posted the cover art and illustrations of the main characters on Jan. 24 via his official Paul McCartney website ahead of the continuation of his hugely successful Freshen Up Tour, which re-launches on March 20 in Santiago, Chile, at National Stadium. Macca created the story and characters in collaboration with illustrator Kathryn Durst.
The book's cover art features the main character "Grandude" along with his four grandchildren. An illustration of Sir Paul himself is included with the ex-Beatle holding his trademark Vox bass guitar and wearing a Sgt Pepper-style military tunic.
"Hey Grandude!" is available for preorder here in hardcover and digital editions. Fans can view the illustrations here and check out Macca's comments about the upcoming book in the promo video posted above.
"I'm excited to share the cover of my new children's book 'Hey Grandude!'," says the "Band on the Run" hitmaker in a press release. "I hope you enjoy it as much as I do."
Macca recently expanded his highly anticipated Fresh Up Tour schedule with a newly announced show, which will take place on June 29 in Las Vegas at T-Mobile Arena. The U.S. leg will launch on May 23 in New Orleans at Smoothie King Arena and wrap up July 13 in Los Angeles at Dodger Stadium in continued support of McCartney's chart-topping 2018 studio album Egypt Station. Grab your Paul McCartney tickets now at AXS. For the latest details on Paul McCartney, click here.