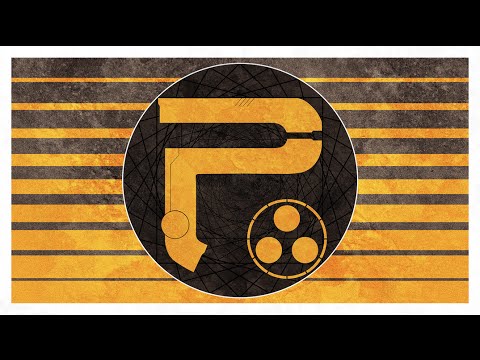 PERIPHERY - The Price Is Wrong
2016 has been a banner year for progressive metal outfit Periphery. Over the summer, the band released their fifth studio album Periphery III: Select Difficulty, which peaked at number two on the Top Rock Albums, Hard Rock Albums and Independent Albums charts. After 11 years together, the band gained their first Grammy nomination this month in the category of Best Metal Performance for "The Price Is Wrong". Whatever happens at the award ceremony, the outfit have a slew of tour dates around the world set up, and yesterday, the group announced spring dates for their North American headlining tour.
The Sonic Unrest Tour II beings on Mar. 31 inside Reverb in Reading, Pennsylvania, and it will conclude at the Revolution Bar & Music Hall in Amityville, New York on Apr. 22. This trek will feature support from The Contortionist, Norma Jean, and Infinity Shred. Tickets for this trek will go on sale this Friday, Dec. 16 at 10 a.m. local time. Tour dates can be seen below.
The Contortionist are currently working on the follow up to their 2014 studio album Language. Norma Jean are finishing up their stint on For Today's farewell tour. The outfit released their new studio album Polar Similar  through Solid State Records. Infinity Shred will be touring in support of their new studio album Long Distance.
Periphery tour dates
Mar. 31 Reading, Pa. @ Reverb
Apr. 1 Sayreville, N.J. @ Starland Ballroom
Apr. 2 New Haven, Conn. @ Toad's Place
Apr. 3 Montréal, QC @ Corona Theatre
Apr. 5 Toronto, ON @ The Opera House
Apr. 7 Buffalo, N.Y. @ The Waiting Room
Apr. 8 Cleveland, Ohio @ Agora Ballroom
Apr. 9 Chicago, Ill. @ House of Blues
Apr. 11 Saint Louis, Mo. @ Delmar Hall
Apr. 12 Louisville, Ky. @ Mercury Ballroom
Apr. 13 Nashville, Tenn. @ Cannery Ballroom
Apr. 14 Birmingham, Ala. @ Zydeco
Apr. 15 Jacksonville, Fla. @ Mavericks Live
Apr. 17 Tampa, Fla. @ The Orpheum
Apr. 18 Ft Lauderdale, Fla. @ Culture Room
Apr. 20 Charlotte, N.C. @ The Underground
Apr. 21 Silver Spring, Md. @ The Fillmore
Apr. 22 Amityville, N.Y. @ Revolution Bar & Music Hall