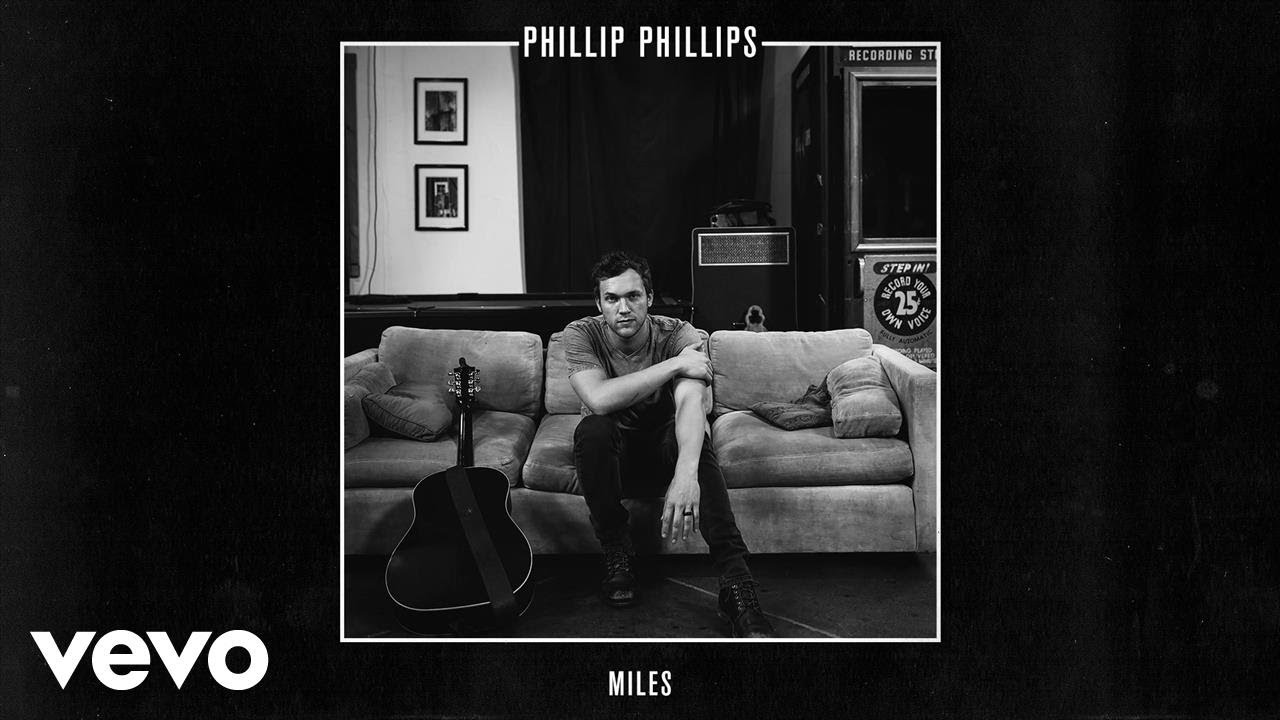 PhilPhillipsVEVO/YouTube
"American Idol" winner Phillip Phillips has announced an upcoming third album, Collateral, and a 2018 tour to follow. The singer-songwriter took to his Twitter account to make the announcement following a summer of touring and working on the new project. Collateral will be released on Jan. 19 and the Magnetic Tour will kick off on Feb. 9 in Cherokee, N.C. AXS has tickets here.
Phillips' tour will reach each corner of the U.S. as he travels along the entire east coast from Massachusetts to Florida during the 26-date trek. From there, he'll visit Colorado, Utah, Washington, Oregon, California, Arkansas, Mississippi and even make a stop in Toronto, Ontario, Canada. The tour will conclude on April 14 in Chattanooga at the Memorial Auditorium's Walker Theatre which received upgrades earlier in the year.
Collateral will be Phillip Phillips' third album following 2014's  Behind the Light. The new album is supported by singles "Miles" (Aug. 11) and "Magnetic" which was released Friday, Nov. 3. The latest single has been previewed since June 2016. Prior to recording Collateral, Phillips settled a lawsuit in which he claimed 19 Recordings producers were "oppressive." The upcoming album will continue to be released via 19 Recordings and Interscope.
Phillip Phillips is best known for his "American Idol" song "Home" which surpassed Kelly Clarkson's No. 1 hit "Stronger (What Doesn't Kill You)" as the best-selling song from an "Idol" alumni, selling over 5.5 million copies in the U.S. It received mass promotion during the 2012 London Summer Olympic Games when the gold medal-winning U.S. Women's Gymnastics Team used the song to highlight their journey.
See below for a full list of tour dates and AXS tickets.
Phillip Phillips Magnetic Tour 2018 dates:
Feb. 9 - Cherokee, NC - Harrah's Cherokee Event Center
Feb. 11 - Norfolk, VA - The NorVa (Click here for tickets)
Feb. 13 - Philadelphia, PA - Union Transfer
Feb. 14 - Cambridge, MA - The Sinclair (Click here for tickets)
Feb. 15 - Cambridge, MA - The Sinclair (Click here for tickets)
Feb. 17 - Silver Spring, MD - The Fillmore
Feb. 18 - New York, NY - Irving Plaza
Feb. 20 - Carrboro, NC - Cat's Cradle
Feb. 22 - Athens, GA - Georgia Theatre
Feb. 23 - Atlanta, GA - Variety Playhouse
Feb. 24 - Macon, GA - Cox Capitol Theatre
Feb. 27 - Charleston, SC - The Music Farm (Click here for tickets)
Feb. 28 - St. Petersburg, FL - Palladium Theatre
March 2 - Jacksonville, FL - Florida Theatre
March 7 - Kansas City, MO - The Truman (Click here for tickets)
March 9 - Denver, CO - Ogden Theatre (Click here for tickets)
March 10 - Fort Collins, CO - Lincoln Center (Click here for tickets)
March 13 - Salt Lake City, UT - The Depot
March 16 - Seattle, WA - Neptune Theatre
March 18 - Portland, OR - Wonder Ballroom
March 20 - San Francisco, CA - The Fillmore
March 21 - Los Angeles, CA - The Fonda Theatre (Click here for tickets)
March 22 - Solana Beach, CA - Belly Up Tavern
March 23 - Solana Beach, CA - Belly Up Tavern
March 30 - Biloxi, MS - Hard Rock Live
March 31 - El Dorado, AR - Griffin Music Hall
April 6 - Chicago, IL - House of Blues
April 7 - Detroit, MI - Majestic Theatre (Click here for tickets)
April 8 - Toronto, ON - The Opera House
April 13 - Robinsonville, MS - Horseshoe Bluesville Casino
April 14 - Chattanooga, TN - Walker Theatre