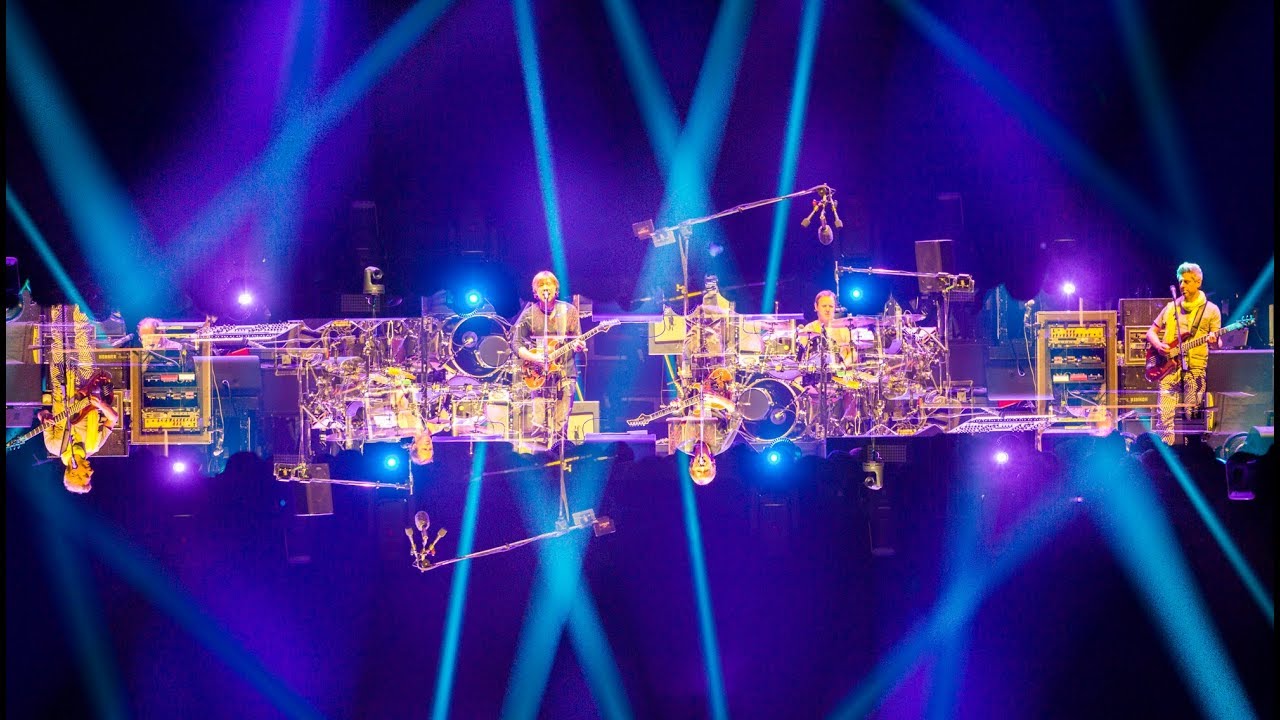 Phish/YouTube
In the summer of 2017,  jam titans Phish conducted an unprecedented 13-night residency at Madison Square Garden. In true Phish fashion, they did not repeat a single song, playing over 237 songs spread out over 26 sets. Now, the band has announced the release of a box set from the historic run.
Watch Phish's Mike Gordon and Trey Anastasio dance during the band's Baker's Dozen run
Fans will have the option to choose from either a three-CD of six LP set with thirteen songs handpicked by the band. See below for the tracklisting. Phish is also offering The Complete Bakers Dozen Box Set which includes every show on 36 CDs, an 86-page photo book, an essay with interviews from the band, setlist journals, commemorative tickets, a complete set of eight mini-prints and a brand new screenprint from longtime Phish poster artist Jim Pollock, signed by Pollock himself. All shows were remixed by legendary engineer Elliot Scheiner (Steely Dan, Van Morrison).
All formats of The Baker's Dozen: Live at Madison Square Garden will be released on November 30. Follow this link for more info on how to preorder and remember supplies are limited.
Baker's Dozen tracklisting:
Disc 1
1. Blaze On
July 29 (Cinnamon)
2. Roggae
July 22 (Strawberry)
3. Simple
August 6 (Glazed)
4. More
July 23 (Red Velvet)
Disc 2
1. Twist >
July 23 (Red Velvet)
2. Waves
July 23 (Red Velvet)
3. Everything's Right
July 21 (Coconut)
4. Chalk Dust Torture
July 28 (Double Chocolate)
5. Miss You
July 23 (Red Velvet)
Disc 3
1. No Men In No Man's Land
August 4 (Lemon)
2. Scents And Subtle Sounds
August 4 (Lemon)
3. Ghost
August 5 (Boston Cream)
4. Most Events Aren't Planned
August 6 (Glazed)