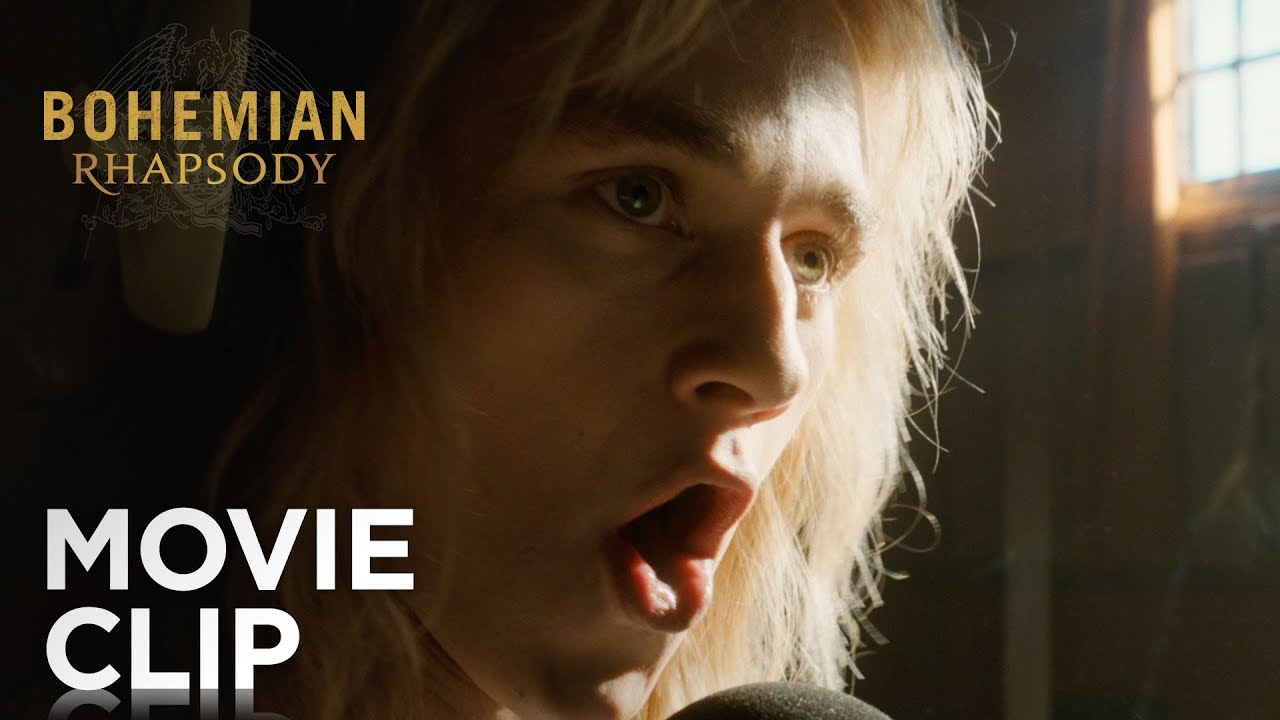 20th Century Fox YouTube
British rock legends Queen claimed another Billboard 200 Top 40 album with the Bohemian Rhapsody soundtrack, Billboard reports. The record debuted at No. 22 on the chart earning 24,000 equivalent album units (12,000 of which were traditional album sales).
The latest chart feat follows the nationwide theatrical release of the Queen biopic film, which is named after the group's 1975 rock opera hit of the same name. The film puts much of its focus on Queen's larger-than-life frontman Freddie Mercury. The late, great singer-songwriter is portrayed with riveting depth by "Mr. Robot" star, Rami Malek. The film has earned over $30 million worldwide box office gross since its release, per Box Office Mojo. Watch a funny film clip above in which "Freddie" urges "Roger" to go higher on his "Galileo" falsetto for "Bohemian Rhapsody" recording.
Related – Review: In 'Bohemian Rhapsody,' Rami Malek is King of Queen
The soundtrack is a joint release from Hollywood and Virgin EMI Records. Queen founding members Brian May and Roger Taylor share production credits. A slew of Queen's biggest hits are heard in the film and fill the record's 22 tracks. The album nearly plays like a Queen Greatest Hits collection. Mercury's masterpiece "Bohemian Rhapsody" is No. 7 on the tracklist. Other gigantic hits include "Somebody to Love," "Crazy Little Thing Called Love," "We Will Rock You," "Another One Bites the Dust" and "We Will Rock You."
Several 1985 Live Aid performances are featured on the album including "Bohemian Rhapsody," "We Are the Champions," and more. As previously reported, the movie soundtrack marks the first audio release of these tracks. Meticulous attention to detail went into the movie's recreation of Queen's Live Aid live set, which is hailed by many as one of the best live rock performances of all time.
Queen has also claimed several Top 10 albums on the Billboard 200, with The Game (1980) hitting No. 1, News of the World (1978) hitting No. 3, Classic Queen (1992) and A Night at the Opera (1976) both hitting No. 4, A Day at the Races (1977) hitting No. 5 and Jazz (1979) hitting No. 6.
Stay tuned to AXS for Queen and "Bohemian Rhapsody" updates.