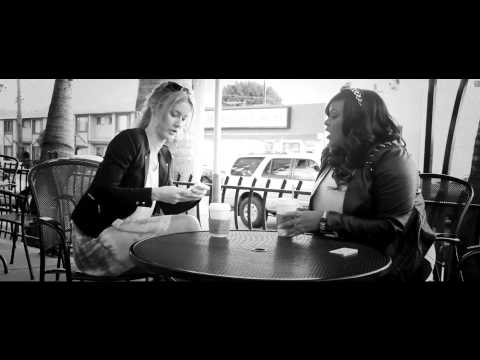 YouTube / Kelly PriceVevo
Kelly Price is a singer, songwriter, author and actress who has been dubbed as an "urban crooner" and registers in as a mezzo-soprano. Price has performed in the genres of gospel, soul and R&B and she's a Grammy nominated artist.
Kelly Cherelle Price was born in 1973 in Queens, New York.
For Price, singing gospel in the church came as naturally to her as learning the English language, both occurring during her earliest of years. Elementary school teachers coined her "Little Mahalia," in likeness to singer Mahalia Jackson.
In 1992, Price got her first taste of a professional musical career in performance with George Michael at Madison Square Garden.
She later landed her true big break when she was heard singing by Mariah Carey (who was, at the time, married to Tommy Mottola, then CEO of Sony Columbia). After being signed with Sony Columbia, she worked her way up the ranks from a background vocalist to solo artist.
Her first hit single came in 1998, called "Friend of Mine". The single, and its remix featuring R. Kelly and Ron Isley, broke records for both the LP and the remix hitting the R&B charts at number one without having a supporting music video.
"Music saved my life. Writing has been like therapy; it's the most incredible gift." -Kelly Price, official website, on being a writer first.
Also in 1998, tragedy hit Price's family as she learned that both her mother, Claudia Price, and her mother-in-law were stricken with breast cancer. Her mother survived it, while her mother-in-law passed away.
In 2000, Price was very successful with her hit single "Love Sets You Free." During the same period of time, she embraced the fight against breast cancer. She affiliated herself with the T. J. Martell Foundation and G&P Foundation for Cancer Research and donated a collective $250,000, to the organizations from the proceeds of the hit single.
In 2005, Price switched genres to return to her gospel roots. The This is Who I Am gospel album was actually released in 2006. It soared to No. 1 on the Billboard Gospel charts.
In 2006, she was inducted as an honorary member of the Sigma Gamma Rho sorority.
Her work has been recognized by the American Music Awards, Grammy Awards, MTV Video Music Awards and Soul Train Awards. She has over 654,000 FaceBook likes and over 92,000 Twitter followers.
In 2014, Price returned to the studio to record her comeback album, Kelly Price: Sing, Pray, Love. She collaborated with Los Angeles celebrity hairstylist, salon owner and reality star Kim Kimble to create a brand new image for the album's cover.
The CD, highlighting a single called "It's My Time," is now available on iTunes and in stores and has logged over 236,000 YouTube views.
Kelly Price resides in Atlanta, Georgia. She is married to her manager, Jeffrey Rolle. They have two children: Jeffrey Rolle, Jr. and Jonia Rolle. She has one granddaughter, Sydnee.