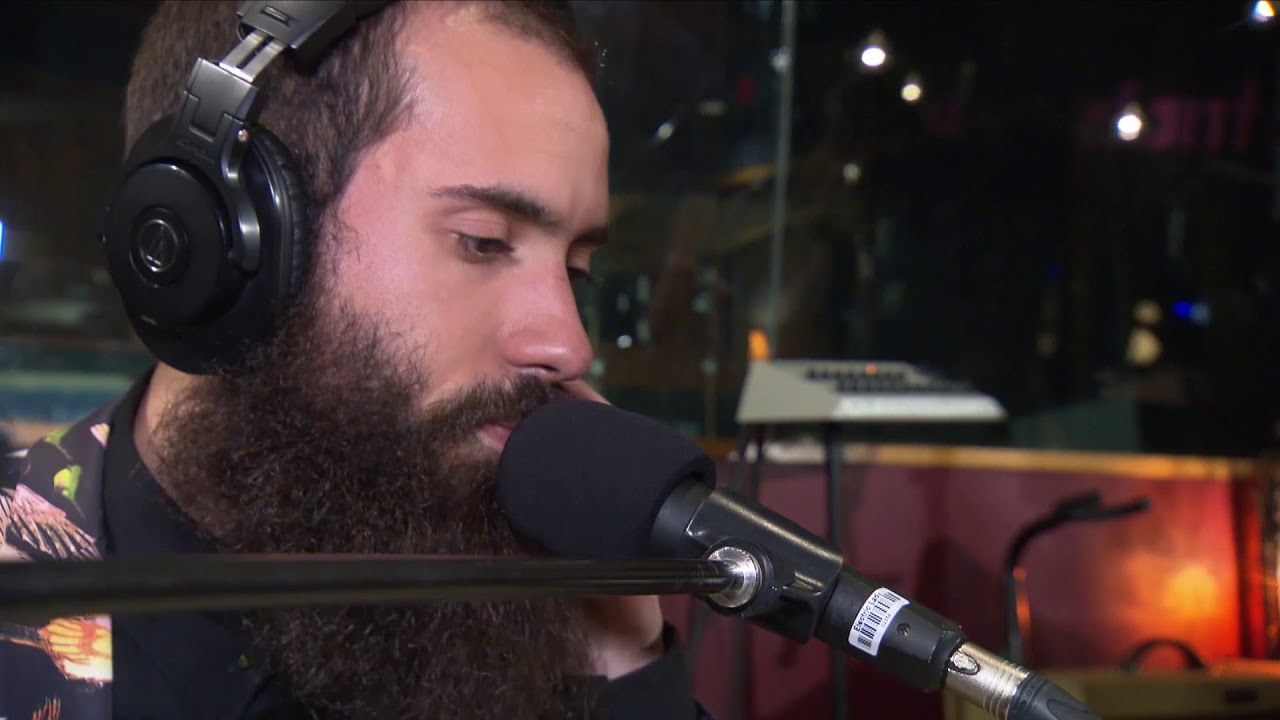 Rainbow Kitten Surprise/YouTube
Alt-rock outfit Rainbow Kitten Surprise have added more North American concert dates for their ongoing tour in promotion of How To: Friend, Love, Freefall album. The band from North Carolina will perform across their southeast home base to start out the fall run on Sept. 14 in Columbia, SC before heading out across the northeast and midwest U.S. before the tour comes to an end on Oct. 21 in Oklahoma.
A handful of the 24-total shows that the band announced on Monday will also include support from fellow indie rocker Caroline Rose, who is scheduled to join up with the tour starting with the concert in Charlottesville, VA on Sept. 24. Throughout the tour, Rainbow Kitten Surprise will visit notable venues along the east coast including Virgina's The NorVa (Sept. 25) and The National (Sept. 26), and Baltimore's Ram's Head Live on Sept. 29.They're also scheduled to appear at the previously announced Velorama Festival in Denver in mid-August along with bands like Glass Animals, Vince Staples, Matt & Kim and more.
The band released their third full-length studio album back in early April and have been busy performing across the country since then, with their spring tour set to come to a close later this week in Houston, TX.
"This recent album was our attempt to write something a bit more conceptual and cohesive," singer Sam Melo admitted in a recent interview. "The inspiration started out as trying to be autobiographical - to describe that 'cat and mouse' game between someone who you're interested in romantically but aren't sure how it's going to go. Once the newness wears off, [you realize] what it's like actually living with someone and managing a relationship within the contact of the life we lead - a gypsy life.
Fans can catch the band of "gypsys" when they return to the road this fall. Tickets to their newly announced run of shows will be going on sale starting this Friday (May 18) at 10 a.m. local time, and can be purchased by clicking here.
'The Friend, Love, Freefall' Fall Tour Dates:
Sept. 14 - Columbia, SC - The Senate (Click here for tickets)
Sept. 17 - Tampa, FL - The Orpheum (Click here for tickets)
Sept. 18 - Orlando, FL - Beacham Theater
Sept. 19 - Ft. Lauderdale, FL - Revolution
Sept. 21 - Wilmington, NC - Greenfield Lake Amphitheater
Sept. 22 - Wilmington, NC - Greenfield Lake Amphitheater
Sept. 24 - Charlottesville, VA - The Jefferson*
Sept. 25 - Norfolk, VA - The NorVa* (Click here for tickets)
Sept. 26 - Richmond, VA - The National* (Click here for tickets)
Sept. 28 - Port Chester, NY - The Capitol Theatre*
Sept. 29 - Baltimore, MD - Rams Head Live* (Click here for tickets)
Oct. 1 - Buffalo, NY - Town Ballroom*
Oct. 5 - Portland, ME - State Theater
Oct. 6 - Providence, RI - The Strand*
Oct. 8 - Pittsburgh, PA - Mr. Small's Theatre*
Oct. 9 - Cleveland, OH - House of Blues  
Oct. 12 - Cincinnati, OH - Bogart's *
Oct. 13 - Indianapolis, IN - Egyptian Room*
Oct. 15 - Grand Rapids, MI - Elevation at The Intersection*
Oct. 16 - Milwaukee, WI - The Rave II
Oct. 17 - Bloomington, IL - The Castle Theater*
Oct. 19 - Saint Louis, MO - The Pageant
Oct. 20 - Fayetteville, AR - George's Majestic Lounge*
Oct. 21 - Tulsa, OK - Cain's Ballroom*
* w/Caroline Rose